Book Title: Intrinsical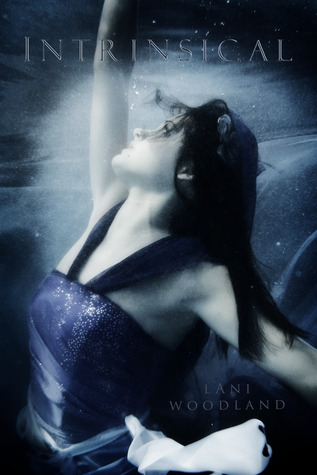 Author: Lani Woodland
Publisher: Pendrell Publishing
Publication date: August 20 2010
Genre: Young Adult
Format/pages: Hardcover 298 pages
Format/Source: HC via a book tour from Extreme Reader Book Reviews
Date read: January 5 2011
Rating: 4 / 5 Stars
My thoughts:
Yara Silver is sixteen and attending boarding school with her friend Cherie. It was Cherie's idea to attend this boarding school because she is obsessed with ghosts and this school has a legendary spooky history. Yara does not share the ghostly fascination because she is trying to hide her own skeletons in the closet. Yara's grandmother is a Waker, someone who can communicate with ghosts. Yara has always been afraid that she would inherit this talent. She has seen people talk about her grandmother and is not interested in being the subject of this unwanted attention. However, the Pendrell boarding school seems to have brought out the Waker in her right away as she saves her crush Brent from a dark mist paranormal attack. Now the dark mist has sensed Yara's presence and has found a new target. Can Yara break the legendary Pendrell curse?
Intrinsical is the first book in the Yara Silva trilogy. I was initially drawn to this book by the striking cover and the intriguing premise. Intrinsical is a suspenseful and fast paced read and kept me up late reading. It is a scarier story than I had expected, and I realized it was not the best idea to read this late at night. There is a steady level of tension in the book and some unexpected twists to keep your interest. The writing flowed nicely with plenty of detail and vivid descriptions.
As the protagonist, Yara is a strong heroine. She starts out lacking confidence, but the character shows growth throughout the book as she learns to live with her paranormal gift. Yara's relationship with Brent is believable and builds slowly. She and Cherie have a strong friendship and make a good team researching the Pendrell curse.
The ghost story was the most compelling for me due to the surprises and the intricate plot. There are high stakes involved and a scary villain to defeat that kept me turning the pages. This story should appeal to fans of ghost stories and romance, and one that came to mind while I was reading this was Shadowed Summer. In the sequel I would be interested to learn more about the origin of Yara's Waker gift, and find out more about her grandmother.
Per Goodreads, the next book of the series is titled Indelible and should be published in September of this year.
For more information:
Related Posts