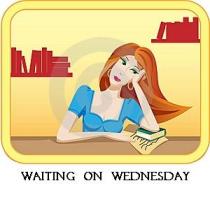 Waiting on Wednesday is a weekly event hosted by Jill at Breaking the Spine highlighting upcoming releases that we are eagerly anticipating! Want to participate? Post your own WoW entry on your blog, and leave your link at Breaking the Spine.
This week's selection is the YA Paranormal/Horror novel POSSESS by debut author Gretchen McNeil. I saw the cover today and thought it was striking and frightening. POSSESS has an intriguing premise about a girl who hears demons and has the ability to banish them. It has mystery, action, romance, and demons of course. Looks like this is a book to read with the lights on. Can't wait to check it out.
Summary from Goodreads:
Fifteen-year-old Bridget Liu just wants to be left alone: by her overprotective mom, by the hunky son of the police officer who got her father killed, and by the eerie voices which she can suddenly and inexplicably hear. Turns out the voices are demons–the Biblical kind, not the Buffy kind–and Bridget possesses the rare ability to banish them.

San Francisco's senior exorcist and his newly assigned partner from the Vatican enlist Bridget's help with increasingly bizarre and dangerous cases of demonic possession. But when one of Bridget's oldest friends turns up dead in a ritualistic sacrifice that mirrors her father's murder, Bridget realizes she can't trust anyone. An interview with her father's murderer reveals a link between Bridget and the Emim: a race of part-demons intent on raising their forefathers to the earth in human form. Now Bridget must unlock the secret to the Emim's plan before someone else close to her winds up dead, or worse–the human vessel for a Demon King.
POSSESS is due to be published August 23 2011 by Balzer + Bray / HarperCollins.
For more information:
Amazon | Goodreads | Author's Blog | Author's Twitter
Related Posts