Top Ten Tuesday is an original feature from The Broke and the Bookish. This week we are asked to list ten favorite authors in any genre. My first thought was contemporary, but the list was too hard to narrow down so I decided to tackle one of my recent favorite sub-genres: New Adult.
New Adult books are sometimes called Mature YA and feature older teens, generally college age or just graduating high school. This category is gaining momentum and has been especially successful for self-published authors. Publishers are taking notice and have been snapping up some of these titles.
Penguin and Berkley teamed up to acquire self-pubbed Tammara Webber's NA title Easy, Simon & Schuster's Atria Books picked up Colleen Hoover's Slammed and Point of Retreat, as well as Jamie McGuire's Beautiful Disaster series, and Entangled Publishing is even starting their own New Adult line. It's an exciting time for New Adult!
These are some of the authors whose New Adult books I've enjoyed:

1. Colleen Hoover – Books: Slammed and Point of Retreat. (Review) The characters in this series are forced to take on adult responsibility at a young age. The "slammed" in the title could refer to the challenges put on the characters lives as well as their interest in poetry slams. This series has romance, emotional intensity, and great characters, and I like that it incorporates poetry.
2. Jennifer Echols – Books: Love Story (Review) in particular features a college age protagonist, but I'd also say that Such a Rush, Going Too Far, and Forget You are on the mature side and a good choice for NA fans. Echols has become one of my auto-buy authors this year.
3. Gayle Forman – Books: If I Stay and especially, Where She Went. (Review) Where She Went is a gut-wrenching, emotional read about Mia and Adam's reconnection. Forman's books always make me cry, and her newest book Just One Day also sounds lovely. (Not sure if it is New Adult though)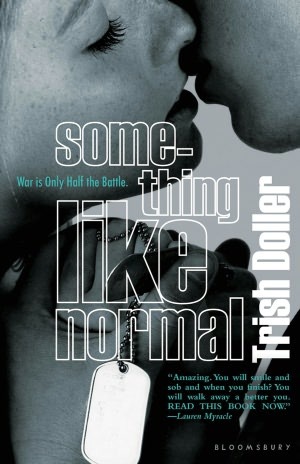 4. Trish Doller – Book: Something Like Normal. (Review) This book features a 19-year-old male protagonist who returns home from Afghanistan and finds that he's not the same person he was when he left.

5. Jessica Park – Book: Flat-Out Love. (Review) One of my first New Adult (and self-pubbed) reads and a trendsetter in the genre. Great characters, witty dialogue, quirky, fun, and touching.

6. Sarah Dessen – Book: Along for the Ride. (Review) This book takes place post-high school in the summer and deals with family issues, workplace issues, and getting ready for college. There may be more NA friendly titles from Dessen, but this one stood out to me.
7. Cath Crowley – Book: Graffiti Moon. (Review) A post-high school /graduation night coming of age. This book is a coming of age that incorporates the arts and takes place over 24 hours.
And, I can't wait to read these highly regarded New Adult books from these authors:
8. Tammara Webber – Book: Easy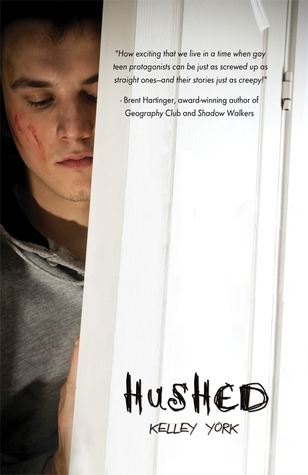 9. Jamie McGuire – Book: Beautiful Disaster

10. Kelley York – Book: Hushed

Additional reads to consider: On the Island by Tracey Garvis-Graves , Thoughtless by S.C. Stephens, Crash by Nicole Williams, Losing It by Cora Carmack (Just bought this one on Amy @ bookgoonie's recommendation), Taking Chances by Molly McAdams, A Midsummer's Nightmare by Kody Keplinger, Zero by Tom Leveen, and The Disenchantments by Nina LaCour.
What do you think of the idea of New Adult? I'm interested to know your book recommendations in this category.

Related Posts