New Adult has taken off as a category, but there are still some questions about their place on the bookshelf and their long-term potential. I was excited to get the chance to pick the brain of two literary agents who have fallen under New Adult's spell. They provide insight from the industry perspective, and share their favorite NA reads.
Please welcome Kathleen Ortiz and Suzie Townsend from New Leaf Literary & Media to The Reading Date!
How do you define New Adult literature? What does it mean to you?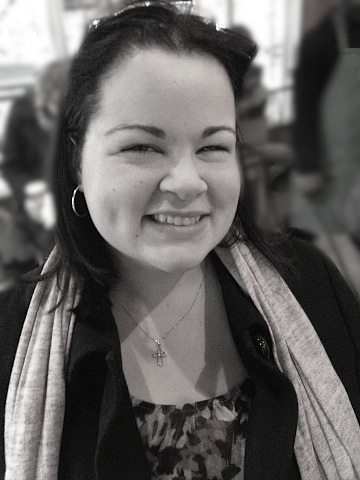 Kathleen Ortiz: NA isn't just YA with sex or an adult romance with some teens. It's about the experience of going from teen to adult — and then realizing you're not quite as mature / adult as you thought you were. It's that turning point in life where you don't have the shelter of your parents and where you're 110% responsible for your actions.
Suzie Townsend: What I love about New Adult is that it's so representative of the way we stumble through our college years and our early twenties, trying to find a place in the adult world, even though we still don't feel like adults.
What is the most significant feature that makes New Adult distinct from YA?
KO: In the YA world, you certainly have some independent characters who need to survive without the aid of others. But in NA, it's about being legally an adult but not quite as adult as you think you are.
ST: I loved Cora Carmack's definition of New Adult and I've sort of adopted it as my own. Basically if YA encompasses coming of age or the experience of becoming an adult, then in New Adult the characters are technically adults, but they're looking around thinking "now what?"
As an agent, with the success of New Adult, have you noticed a big rise in NA submissions? What are you seeing a lot of?
ST: Yes. I've seen a huge spike in my queries for NA and for all kinds.
KO: I'm seeing way too many NA submissions that are simply YA with sex. That's not NA and that's not what I'm looking to add to my list.
I'm getting a little weary of NA for that exact same reason.
Are there any instances where a writer might turn you off by calling their manuscript New Adult?
KO: If it's very obvious it's a YA and they just added a bunch of sex, it would absolutely turn me off.
ST: Yes, that. Also, sometimes it's clear that the writer doesn't really know what New Adult is, but they're trying to use the term because it's trendy.
What do you want to see more of and less of in New Adult submissions?
KO: I want to see more novels about the experience of being NA. Unsure what this is? See my definition in GIFs here.
ST: This is going to be sort of a lame answer, but in contemporary, I want something that I don't feel like I've seen before. Right now, a lot of the contemporary romance submissions I've received lately seem like stories that I've already read. In other genres, I want New Adult submissions with really strong characters that feel authentic to the New Adult experience (as opposed to just older YA).
I think some of us are feeling that New Adult is getting formulaic, and strong characters are particularly needed for readers to connect.
New Adult took off first in the self-publishing world. How do the self-publishing trends factor into your decisions as a literary agent? Do you pursue self-published authors if they have a big selling New Adult title?
KO: I don't troll sites looking for bestselling self-published authors. If I read a self-published book and love it, I'll certainly reach out to that author to see what they have next on their plate. It's all about the author's career for me — so if they have a bestselling book but we don't see eye to eye on their future plans, it doesn't make sense for us to work together. I'd prefer to work with an author who sees a lifelong career with me 🙂
ST: Honestly, I don't have the time to be constantly checking in with the bestseller lists online. The few times I've read
something that was selling well and loved it (like Addison Moore's Someone to Love), the writer already has an agent by the time I've heard about it. I'm so grateful that Cora Carmack reached out and queried me when she started getting attention for Losing It. I have tried to keep up with self-publishing trends. If a lot of people are talking about a book, I'll usually buy it and read it. Some of those books I've really enjoyed, others I haven't, but whether a book is self-published or traditionally published, I think it's important for me as an agent to be aware of what readers are talking about and what books are doing well in the market.
For me as a reader, I fell for New Adult by reading self-published books by Colleen Hoover, so now I still pay attention to self-pubbed titles to see if there's anything awesome I'm missing.
Do you think New Adult belongs in the Romance category? Does this mean New Adult has to have a romance in it?
ST: I'm not sure how it will be for other agents, but for me, I need the romance. It doesn't have to be sex–it can more of a hint of romance.
KO: For now, NA needs romance. It's certainly found its biggest audience through romance readers, so it does help to have the strong romance plot.
Romance is an essential part of New Adult for me as well, but I also want a plot and strong characters, and that's been hit or miss so far.
Do you see growth potential in New Adult paranormal, dystopian, and fantasy, or do you think contemporary romance is it's perfect niche?
KO: Definitely potential for these other genres. Just a matter of time! (though I do feel they still need a strong romance line)
ST: I think there's potential for growth, but we're at a pivotal moment for the age group. As we move forward we will need to see a successful New Adult title in a genre other than contemporary romance in order to see the expansion. (Here are my expanded thoughts).
I haven't yet fallen in love with a paranormal NA title, but I agree there's a lot of potential there, and I'm keeping an open mind.

Are you a fan of New Adult, and what are some of your favorite New Adult books that got you hooked on the genre?
ST: Cora Carmack's novels are ones that really got me hooked. I'm really excited for everyone else to be able to read Lisa Desrochers' new adult series, which starts with A Little Too Far. And another one of my clients, Colina Brennan, just self published Addicted to You which is fabulous. New Adult novels that weren't written by my clients which I really enjoyed are Rule by Jay Crownover and Wait for You by J Lynn.
Are there any New Adult books out there that you wish you had your hands on? Are there any ones that got away?
ST: I've read a few self-published new adult novels that I really enjoyed, but the authors already had agents. Someone to Love by Addison Moore was one of them.
Have you read anything recently that you're dying for the world to read? Please dish!
ST: I just finished reading A Little Too Much by Lisa Desrochers which comes out in November. It's the follow up to her first new adult novel (A Little Too Far, 9/17/2013) and it's even better. It's so sexy and the characters are amazing. Chelsea Fine is also writing a new adult novel and it's funny and sexy and awesome and I know it's going to be a big one.
I like that established author's are getting their feet wet with New Adult. Looking forward to checking out Desrochers and Fine's books.
What's your favorite part about being a literary agent?
KO: Working with clients on their current and future projects! I love helping my clients map out their careers and helping them meet goals, then seeing books on the shelves and in readers' hands!
ST: You know what's crazy, I'm not sure. I love everything about it. I suppose you could say that things like internet drama and dealing with book pirates or other problems are things that I love the least, but really I can't imagine my life if I wasn't doing all of this. It's just become such a huge part of me.
Internet drama and piracy could be its own blog topic, I'm sure. I imagine that is so cool seeing a book you worked on being read and loved.
What is your relationship like with your clients? Are you friendly with any particular author? Do you have any fun anecdotes to share?
KO: I'm pretty transparent with them — and I'm lucky they all have a sense of humor. I'd be pretty bummed if I dropped a random sarcastic note or reference and they just blankly replied, 'huh'? (my favorite is when I edit an MS and say, "If I had a nickel for every time you said <word> in this MS…" and they reply: "You'd have $1.25!"). I also love that they all know they can come to me on anything at any time. They know I'm always open to questions, and that they shouldn't hold anything back.
ST: I'm probably pretty transparent as well. And while I think I'm friendly with most of my authors, it is a professional relationship. One of my favorite moments was the celebratory dinner that New Leaf had with Cora Carmack and after I just got finished telling the table how I never saw any celebrities in the city, I looked across the restaurant and realized Tyra Banks was eating dinner just a few tables from us. We tried to take pictures of her, but they all turned out kind of fuzzy.
Awesome! I hope you got to see some smizing from Tyra.
In your opinion, is "new adult" here to stay? Where do you see the genre in five years?
KO: Absolutely! I do think that in 5 yrs it will have it's own shelf. Heck, it just got its own eBook label with online retailers…just a matter of time….
ST: I suck at predicting the future, so I'm going to say that it depends. If we see success within the expansion of New Adult into different genres, then yes, I think it will be here to stay and in five years it will be something everyone will know about. But I think there is the risk of the genre becoming too overcrowded too quickly and if it feels like there are too many contemporary romances that are too similar and not enough of them stand out as really great books, then I think readers could possibly move on to something else. I think the latter is less likely, but it is a possibility.
It feels to me like New Adult has staying power, and there are plenty more stories to tell. Hopefully there will be a breakout hit when NA expands into other genres.
Thanks for the chat! It's nice to get an industry perspective on New Adult.

New Leaf Literary and Media is offering up some great prizes in their Addicted to New Adult celebration. Go to the Rafflecopter form here to enter to win signed books, e-books, and exclusive annotated manuscripts.
Have any other burning questions about New Adult, or comments you'd like to add to the discussion? Please chime in below!
Related Posts