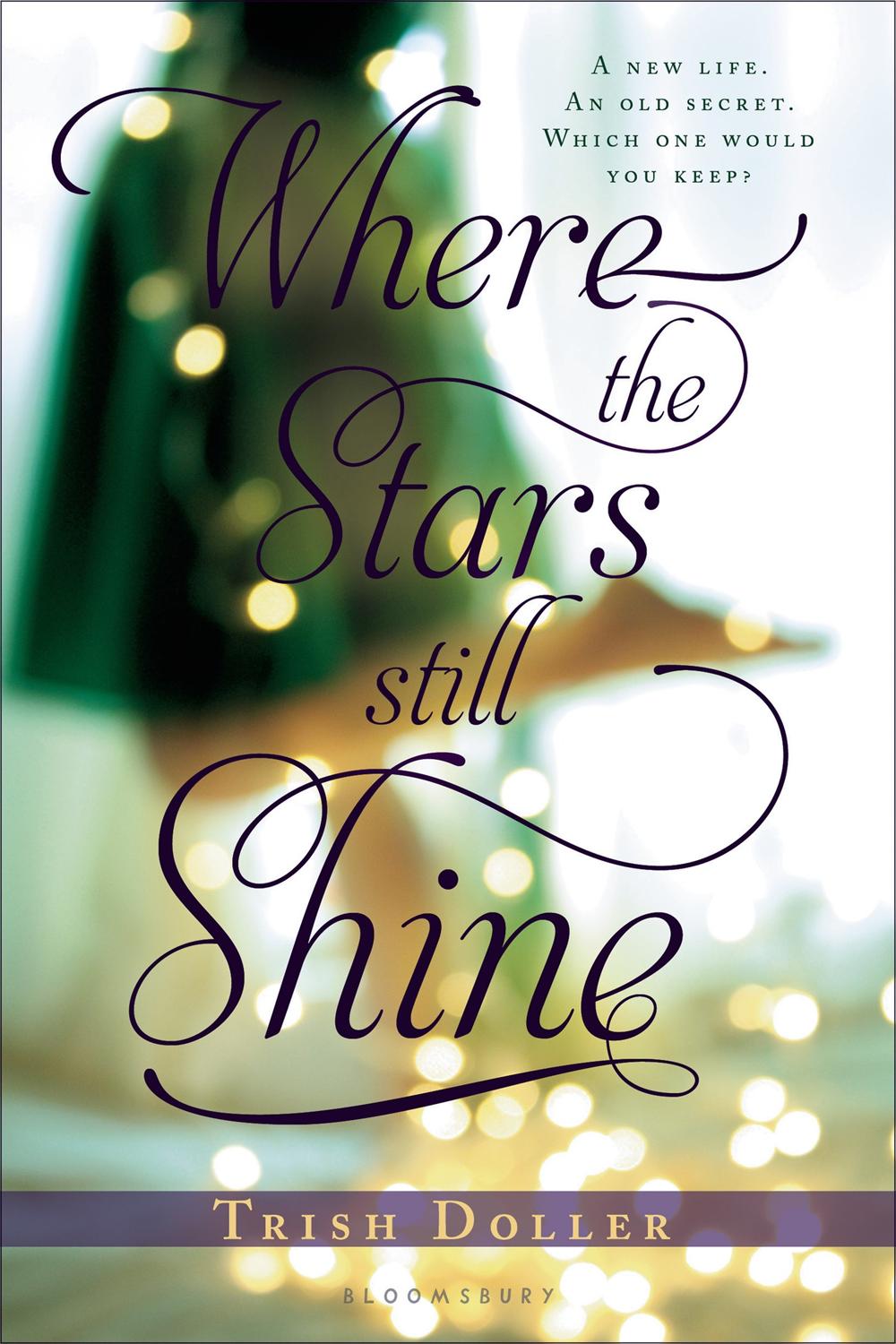 Book: Where the Stars Still Shine by Trish Doller, Bloomsbury, September 24
Book Info: YA realistic fiction, purchased hc from Amazon, 342 pages.
Rating:  5 / 5 Stars
Where the Stars Still Shine sneaks up on you with its emotional hard-hitting story and doesn't let go. Once I picked up this book I couldn't put it down- Callie's story is so raw and compelling. Callie's been to hell and back after life on the run with her mom, and now that she has a chance at having a home and friends and family who care, can she accept it?
With Trish Doller's sophomore book, she's proving to be a go-to author for smart, emotional contemporary reads. Last year's Something Like Normal is about a soldier facing PTSD, and with Where the Stars Still Shine, Doller examines the life of a 17-year old girl, returned home after her mother abducted her 12 years earlier. Callie's story will break your heart in pieces and attempt to put it back together again.
Callie's mom took her from her home in Florida and went on the run, moving from town to town, boyfriend to boyfriend. Callie never went to school, and frequently had to scrounge for food and clothing. She had to become "the adult" at a very young age. By chance, a traffic cop discovers their identity, and Callie is returned to the father she barely remembers.
Tarpon Springs, Florida is a character in the book itself. It's a small touristy town with the highest percentage of Greek Americans of any city in the US. The town is known for their sponge industry, and there are tourist shops and tour boats that cater to the visitors. Greek language is sprinkled throughout the book, and there's a glossary of definitions for reference.
One of the local attractions/ ladies men is Alex who leads one of the tours, and works the sponge dock. Alex is 22 and life circumstances have forced both him and Callie to take on a lot of responsibility at a young age. When he appeared I thought he spelled trouble for Callie, but their relationship is full of surprises, and one of my favorite parts of the book. Their relationship takes off full blast straightaway, and its not all sunshine and roses, but I rooted for them.
Callie's dad Greg is caring and wonderful to Callie and I loved seeing their relationship develop. The road is rocky after so many years apart, but Greg is as patient and loving a dad as you could hope for. Callie's grandma and her cousin Kat also play standout roles in Callie's recovery process.
Callie has had a rough time in her life, but she comes out strong. I liked her caring nature, and good heart. It's hard for her to trust so she keeps her cards close to her chest. Each step forward is heartwarming to watch. And she's a bookish girl who wants to work at a bookstore- a girl after my own heart.
This is one of those books that leaves you shattered and it's hard to pick up another book when you're done. The emotional journey includes abuse, mental illness, drug addiction, family issues, and love in a relatable way that gets under your skin.
This book reminded me of two recent favorites of mine- Emily Murdoch's If You Find Me and Katja Millay's The Sea of Tranquility. All three are about starting over and healing after a traumatic event.  If you love contemporary YA, you should run and pick up Trish Doller's books.
Related Posts