The Movie Date is a weekly feature where we discuss movies that may appeal to the YA audience. Andrew is The Reading Date's resident movie critic and this week he's sharing his fall movie picks.
Last week we looked at some of the movies coming out in October and November. This week we'll look at a few more fall/early winter movies, as well as a few I'm not too sure about:

Best Man Down (11/8)
Justin Long ("I'm a Mac," Live Free or Die Hard) sees his drunkard best man (Tyler Labine, TV's Reaper) pass away at his wedding, and convinces his new bride to take a road trip and inform the friend's four phone contacts of the guy's death. Apparently a rom-com with a serious agenda, this shows promise, especially giving the underutilized everymaon Long a potential arc (and giving us a chance to hang out, however briefly, with the cuddly Labine).
Out of the Furnace 12/6
Christian Bale and Casey Affleck as Rust Belt brothers in trouble with organized crime and the cops. "Taking the law into your own hands" movies tend to be an excuse for a whole lot of shooting and maiming, but I'll keep an eye on this one at least.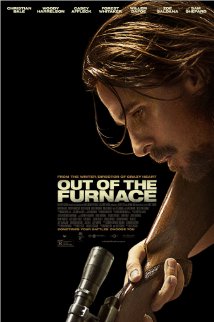 The Monuments Men 12/18
Matt Damon and George Clooney as soldiers charged with stealing priceless art back from the Nazis before an angry Hitler destroys it all. Art! Capers! Good vs. evil! Damon! Clooney directing! Pop the corn and save me a seat absolutely!
Inside Llewyn Davis 12/20
Coen Brothers' take on the New York folk scene of the 1960s that gave us Bob Dylan, Simon and Garfunkel, etc. Since this film is fictionalized, none of those characters will appear, but I bet we see some folks just like them. Again, absolutely up for this one.
The Secret Life of Walter Mitty 12/25
Update of a Danny Kaye film from a James Thurber book, and if you know either of those folks, I salute you. Ben Stiller as a guy whose innocent adventure fantasies become real, however briefly. A good family option for the holiday but nothing I'll line up for solo.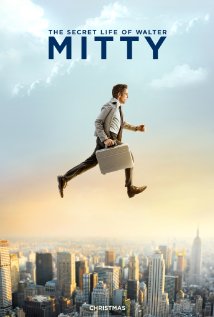 American Hustle 12/25
Very enthused about this one even though it looks a lot like Casino, which I ultimately didn't like. Bradley Cooper and Christian Bale as 70s con men; that sells it to me right there. Add to that director David O. Russell and the fearsome Jennifer Lawrence, who teamed up masterfully on last year's Silver Linings Playbook, and this becomes the one movie I'm most excited about for fall/winter 2013. (Plus the Christmas Day release date is encouraging re quality.)
Less than enthused about these:
 
Her 1/12/14
Rich man buys Siri-like operating system for his computer and phone and falls in love with the voice that understands him intimately. Glad to see Joaquim Phoenix working but this seems too much like that old 80s film Electric Dreams. And Spike Jonze's films never really work for me.
Ender's Game 11/1
Even without the author's gay-marriage stance this sends up a red flag for me; not sure why. Maybe one of those that should have just stayed a book.
The Wolf of Wall Street 11/15
Leonardo DiCaprio as a gung-ho financial trader. Scorsese's a genius but his comedy often doesn't work for me, and I smell a rat here somewhere. I hope I'm wrong.
The Hobbit: The Desolation of Smaug 12/13; Thor: The Dark World 11/8
Enjoyed the earlier films in each of these franchises and I'm sure I'll see these too. Just not on the edge of my seat waiting for them, is all.

 
Captain Phillips 10/11
Tom Hanks battling Somali pirates. This recent piracy phenomenon is fascinating, but after watching the Danish film A Hijacking and the documentary Stolen Seas, you understand how the impoverished thieves have their motivations, too. Not ready to see Tom be the good guy against bad guys that maybe aren't all bad.
Are any of these films on your radar? What are your must-see fall films?

Related Posts