Top Ten Tuesday is an original feature from The Broke and the Bookish.
This is one of my favorite topics- listing the books I'm most excited to read next year. I took a peek at last year's list to see how I did, and I actually read just about all of them. Let's see if I picked the right books again this year!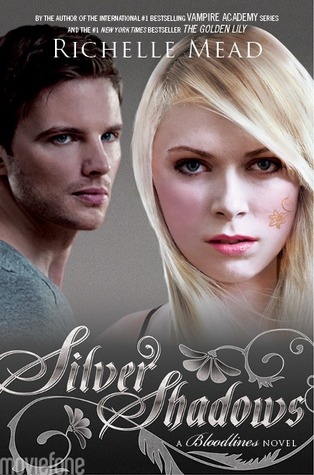 1. Silver Shadows by Richelle Mead – Of course! "Their worst fears now a chilling reality, Sydney and Adrian face their darkest hour in this heart-pounding fifth installment in the Bloodlines series, where all bets are off." That's slightly disconcerting. Due July 29th from Razorbill. GR

2. Armada by Ernest Cline – A new book from the author of Ready Player One. Hope Wil Wheaton narrates this audiobook too! Due Oct. 7th from Crown. GR

3. Landline by Rainbow Rowell – Adult contemp about a woman who can magically save her marriage or choose to erase it. Doesn't matter what it's about, really, can't wait to read it. Due July 8th from St. Martin's Press. GR

4. #scandal by Sarah Ockler – Gaming, scandal, social media, romance. Looks good! Due June 17th from Simon Pulse. GR
5. Guardian by Alex London – The sequel to Proxy! You know I don't read a lot of dystopia but this series (inspired by The Whipping Boy and Feed) struck a chord. Due May 29th from Philomel. GR

6. Breakable by Tammara Webber – Companion book to Easy from Landon/Lucas's POV, including a prequel and scenes from Easy. Due May 6th from Penguin. GR
7. Since You've Been Gone by Morgan Matson – A friend leaves mysteriously and leaves behind a list of unusual tasks for Emily to complete. Due May 6th from Simon & Schuster. GR
8. Maybe Someday by Colleen Hoover – A music-themed college romance from one of my favorite NA authors. Yes! Due March 18th from Atria Books. GR

9. What I Thought Was True by Huntley Fitzpatrick – Really liked My Life Next Door and can't wait to read Fitzpatrick's summertime romance follow-up. Due April 15th from Dial. GR

10. Still Point by Katie Kacvinsky – The final book in the Awaken trilogy! So many trilogies are ending- hope this one doesn't break my heart. Due Sept. from Houghton Mifflin Harcourt. GR
What 2014 books are you most excited to read?


Related Posts