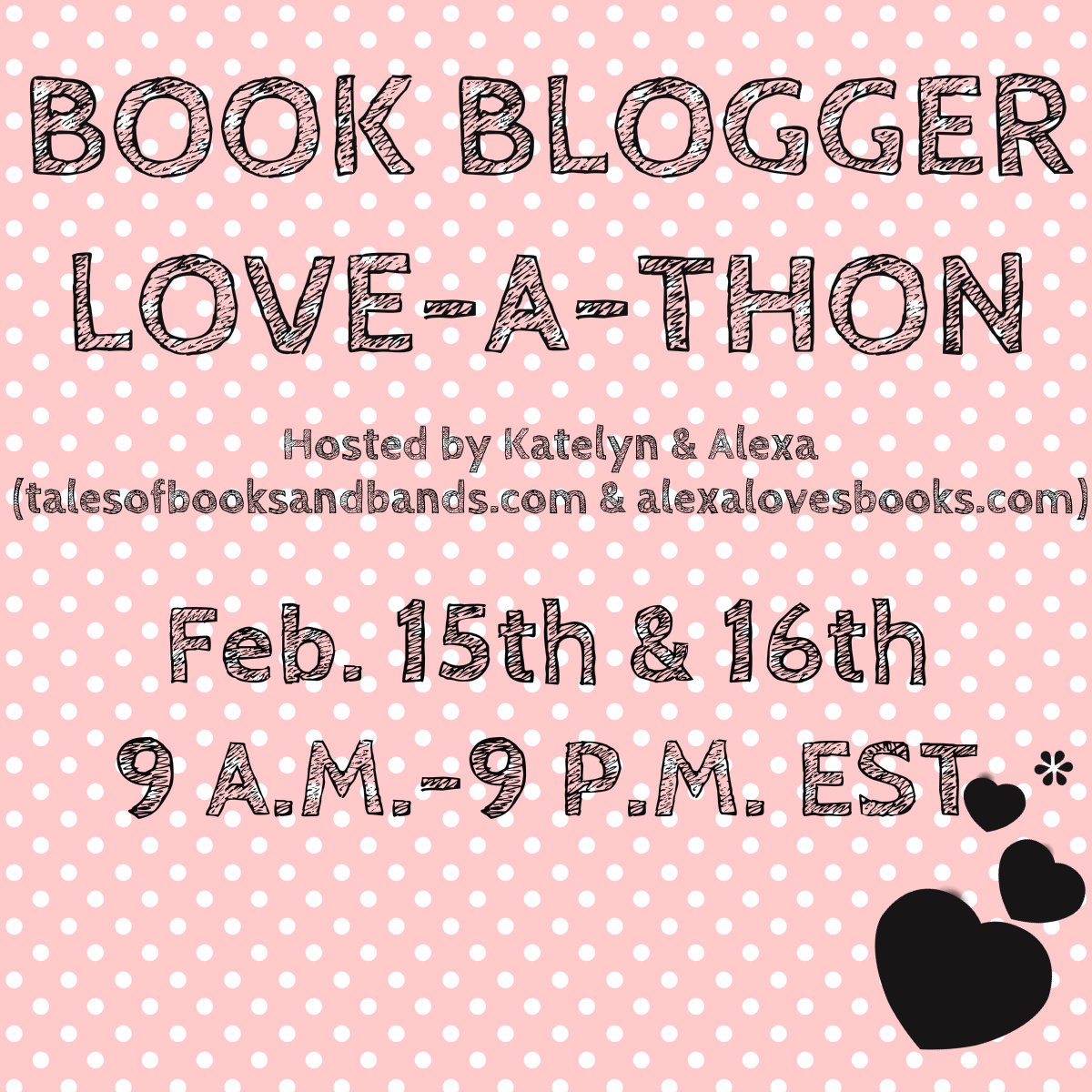 The Love-A-Thon has come to a close and has been so much fun! For this last mini challenge we are asked to share our favorite blogs by category. It's the Oscars of book blogs! Many of these blogs could fit into more than one category, but to share the love I'm only listing each blog once. Disclaimer: You're all my favorite!
Best Blog Design:
All of these blogs are simply gorgeous!
Best Weekly Feature:
Book and a Beverage – hosted by The Book Addicts Guide
Mailbox Monday and Books That Caught Our Eye – hosted by The Mailbox Monday blog
Manicure Monday – hosted by Nite Lite Book Reviews
Top Ten Tuesday – hosted by The Broke and the Bookish
Wondrous Words Wednesday – hosted by BermudaOnion's Weblog
Best Discussion Posts:
The Geeky Blogger's Book Blog – Felicia's Blogger Confession category covers blogging housekeeping, Book Blog Walkers, and other topical posts.
Good Books and Good Wine – April is great about posting discussions about topical blogging issues like blog envy and competition, and making time to read.
The Grown-Up YA – Candice's discussion posts are called Talk Amongst Yourselves and she blogs about everything from spoilers to blogging cliques to body image.
Perpetual Page Turner – In Jamie's heartfelt and honest discussion posts she blogs about how blogging has changed her reading, reading/blogging ruts, and more blogging confessions.
Friendliest Blogger:
Alexa @ Alexa Loves Books
Summer @ Blue Sky Bookshelf
Daphne and Kristina @ Gone Pecan
Jenna @ Jenna Does Books
Alisa @ Picture Me Reading
Katelyn @ Tales of Books and Bands
Sandie & Diana @ Teen Lit Rocks
Most Helpful Reviews:
All of these bloggers post honest, helpful and personality-filled reviews:
Amy @ Bookgoonie
Ashley @ Book Labyrinth
Tammy @ Books, Bones & Buffy
Maggie @ Just a Couple More Pages
Tara @ The Librarian Who Doesn't Say Shhh
Bonus shout-out to all the great new-to-me blogs I've met through the #LoveAThon! I've added so many new blogs to Feedly and Twitter this weekend. You all rock!
Thanks for being awesome, everyone! Do we have any blogger favorites in common?
Related Posts