Mailbox Monday is a weekly event where we share our latest book arrivals. Link up and find new mailboxes to stalk at the Mailbox Monday blog!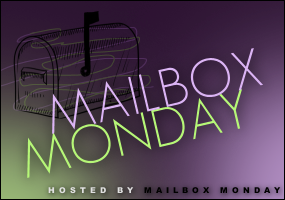 Here's my week in books:
Books in the Mail:
I'll Meet You There by Heather Demetrios – This one has been getting a lot of positive attention and sounds really good. It's about a girl who wants to escape her small town but is held back by her mother's issues- and she falls for a PTSD-stricken Marine.
Debunk It: How to Stay Sane in a World of Misinformation by John Grant – This book seeks to: "hook readers with modern, ripped-from-the-headlines examples of bullshit, clearly explaining how to identify and debunk such hogwash."
Purchased/review/library eBooks:
This Side of Home by Renée Watson – In Watson's YA debut, identical twins Nikki and Maya don't see eye to eye about the gentrification of their Portland neighborhood.
Unspeakable by Abbie Rushton – Megan is trying to find her voice again after a traumatic event with the help of new girl Jasmine.
My Best Everything by Sarah Tomp – Luisa "Lulu" Mendez sells moonshine with her friends to pay for college when her father loses her tuition money.
The Invisibles by Cecilia Galante – Galante's adult debut is about a group of teens living at a group home for girls who reconnect as adults.
The Predictions by Bianca Zander – Poppy leaves a '70s New Zealand commune for true love and punk rock in London.
Hero by Samantha Young – I picked up the audiobook from the library and it's entertaining so far. The standalone Hero is about the romance between an arrogant billionaire and his personal assistant.
Big thanks to: Zest Books, Little, Brown Books, and William Morrow Paperbacks.
What's new in your mailbox?
Related Posts