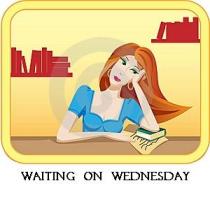 Waiting on Wednesday is a weekly event hosted by Jill at Breaking the Spine highlighting upcoming releases that we are eagerly anticipating! Want to participate? Post your own WoW entry on your blog, and leave your link at Breaking the Spine.
This week's selection is LARK by Tracey Porter. The lovely cover caught my eye on this young adult title. It sounds like a touching and emotional read. The concept interests me and I like that the narration alternates between the three girls involved in the story. Looking forward to hearing more about it.
From Goodreads:
When sixteen-year-old Lark Austin is kidnapped from her Virginia hometown and left for dead in a snowy forest, she leaves behind two girls who are shocked by the loss of their former friend. At the same time Eve must face the hole left by Lark's absence, she also can't shake the guilt that Lark's death was her fault. Meanwhile, Nyetta is haunted by Lark's ghost, who comes through the bedroom window and begs Nyetta to set her soul free. Eve and Nyetta realize it is their responsibility to uncover why Lark is trapped in limbo, but only by coming together to find the missing pieces of themselves can they bring peace to Lark.

Told in alternating sections by each of the three heroines, Tracey Porter's stunning narrative about love and loss demonstrates that forgiveness can never come too late.
LARK is due to be published May 24 2011 by HarperTeen.
For more information:
Related Posts