Title: Where She Went (If I Stay #2)
Author: Gayle Forman
Publication Date: April 19 2011
Publisher:  Dutton Juvenile
Genre: Young Adult
If I Stay was one of my favorite books of 2009. And although I thought the ending was perfect, I'm thrilled that there will be a sequel! The description sounds very intriguing- looking forward to getting Adam's perspective in this book. Here is the publisher's summary of Where She Went:
"My first impulse is not to grab her or kiss her or yell at her. I simply want to touch her cheek, still flushed from the night's performance. I want to cut through the space that separates us, measured in feet—not miles, not continents, not years—and to take a callused finger to her face. I want to touch her to make sure it's really her, not one of those dreams I had so often after she left when I'd see her so clear as day, be ready to kiss her or take her to me only to wake up with Mia just beyond reach.
But I can't touch her. This is a privilege that's been revoked.
It's been three years since Adam's love saved Mia after the accident that annihilated life as she knew it . . . and three years since Mia walked out of Adam's life forever.
Now living on opposite coasts, Mia is Julliard's rising star and Adam is LA tabloid fodder, thanks to his new rock star status and celebrity girlfriend. When Adam gets stuck in New York by himself, chance brings the couple together again, for one last night. As they explore the city that has become Mia's home, Adam and Mia revisit the past and open their hearts to the future—and each other.
Told from Adam's point of view in the spare, powerful prose that defined If I Stay, Where She Went explores the devastation of grief, the promise of new hope, and the flame of rekindled romance. "
Waiting on Wednesday is a weekly event hosted by Jill at Breaking the Spine that spotlights upcoming releases that we are eagerly anticipating! Want to participate? Post your own WoW entry on your blog, and leave your link at Breaking the Spine.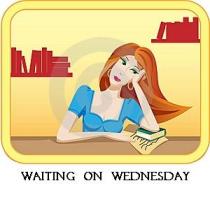 Looking forward to seeing what everyone else is "waiting on!"
Related Posts