Mailbox Monday is a weekly event where we share our latest book arrivals. Join in to share your book loot and discover some new book blogs. Notorious Spinks Talks is the scheduled host this month.
Happy September! If you are celebrating Labor Day weekend, hope it's a great one.
I was jumping up and down with excitement over my mailbox books this week: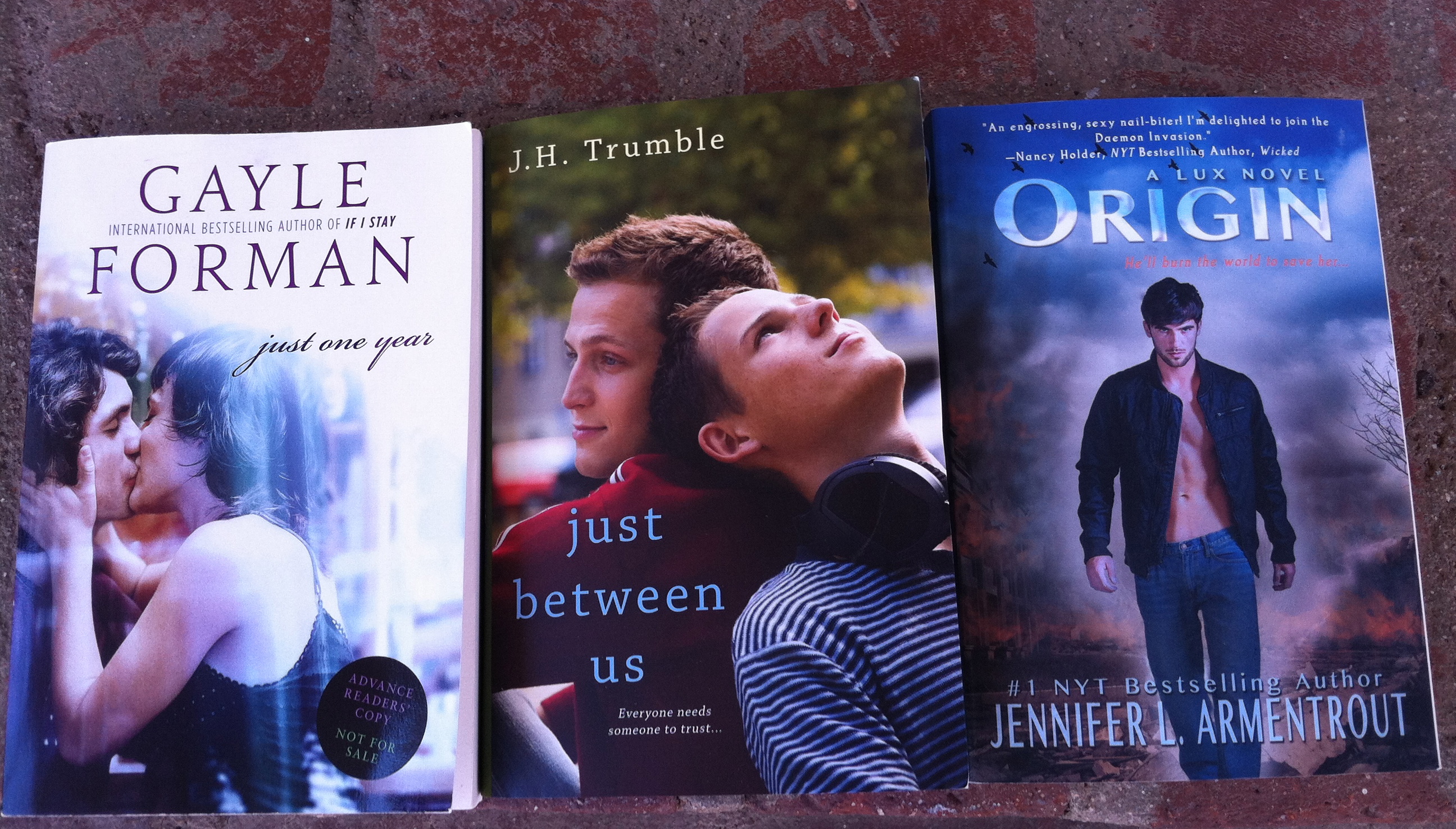 Books in my mailbox:
Just One Year by Gayle Forman – I was so excited to win a copy from the author, you don't even know. It is worth the wait. So good!
Just Between Us by J.H. Trumble – I'm a fan of Where You Are by this author, and she graciously sent me a copy of her latest release Just Between Us. Can't wait to read it!
Origin by Jennifer L. Armentrout – Book 4 in the Lux series. It amazes me how many books this author writes in a year!
Digital books for Review:
The Here and Now by Ann Brashares – This sounds cool- it's about a girl from the future sent back in time to present day, before a plague ravaged the earth. Can she stop the spread from happening?
Boy on the Wooden Box: How the Impossible Became Possible… on Schindler's List by Leon Leyson, with Marilyn J. Harran, and Elizabeth B. Leyson – Audiobook read by Danny Burstein, from Simon & Schuster Audio.
Let me know what awesome books you're reading or listening to in the comments. Have a good week!
Related Posts