Mailbox Monday is a weekly event where we share our latest book arrivals. Link up and find new mailboxes to stalk at the Mailbox Monday blog. Hope all of you had a lovely holiday weekend!
Here are the books that arrived this week:
Trouble is a Friend of Mine by Stephanie Tromly –  A new girl in town gets roped into a plan to find a missing teenage girl in what has been described as Veronica Mars meets Sherlock.
The Accident Season by Moïra Fowley-Doyle – Every October, horrible things happen to Cora's family during what they call the "Accident Season." Sounds like a magical ghost story/mystery.
Digital review copies:
Losing the Ice by Jennifer Comeaux,audiobook read by Emily Stokes – Book two in the Ice trilogy.
Chasing Impossible by Katie McGarry – Book 5 in the Pushing the Limits series.
Perfect Betrayal by Season Vining – Taylor is a wealthy heiress, and Levi is her family's maintenance man – who just happens to be planning a big heist. Will their feelings for each other get in the way of his plans?
Thanks so much to: Penguin, Jennifer Comeaux, Harlequin Teen, and St. Martin's Press.
What's new in your mailbox?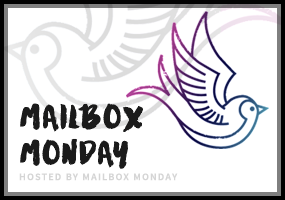 Related Posts