Mailbox Monday is a weekly event where we share our latest book arrivals. Link up and find new mailboxes to stalk at the Mailbox Monday blog.
Hope you're having a fun summer so far! It is too hot here already, but a recent trip to Portland gave me some relief. Here are the books that made their way to me in June: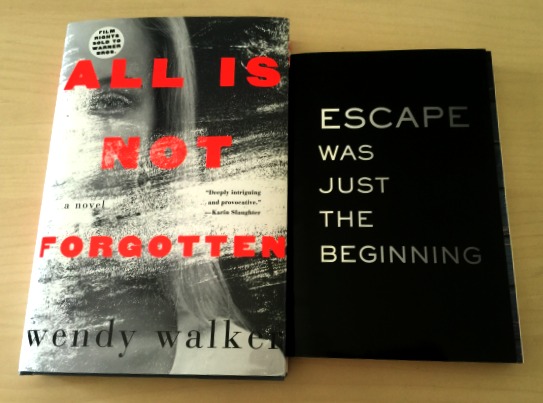 All is Not Forgotten by Wendy Walker from St. Martin's Press – This psychological thriller is getting a lot of summer buzz, and Reese Witherspoon picked up the movie rights. Jenny is attacked at a party and afterwards is given a drug to forget the event. The attack adds stress to Jenny's parents' marriage in this whodunit.
Baby Doll by Holly Overton from Big Honcho Media – Another psychological thriller – I find them so addictive during the hot summer months. Lily was held captive for eight years and escapes with her daughter. She tries to reclaim her life and reconnect with her twin sister, while bringing her captor to justice.
738 Days by Stacey Kade from Kristina @ Gone Pecan – Amanda was abducted and escaped 738 days later, and now she's trying to move forward with her life. The buzz on this one is excellent and I can't wait to read it!
The Idea of Love by Patti Callahan Henry from St. Martin's Press – The Idea of Love is new to paperback and it's about how a woman's heartbreak provides inspiration for a screenwriter's next script.
The Season by Jonah Lisa Dyer and Stephen Dyer from Penguin Random House – This Pride and Prejudice retelling is about a college soccer player whose mother enters her in the Dallas debutante season.
Miller's Valley by Anna Quindlen purchased from Powell's – I saw a signed copy of this one and couldn't resist. A coming-of-age about family, secrets, and loss.
Surprise Me by Deena Goldstone from Penguin Random House – This unconventional love story is about two writers, a professor and student, who keep in touch over the years.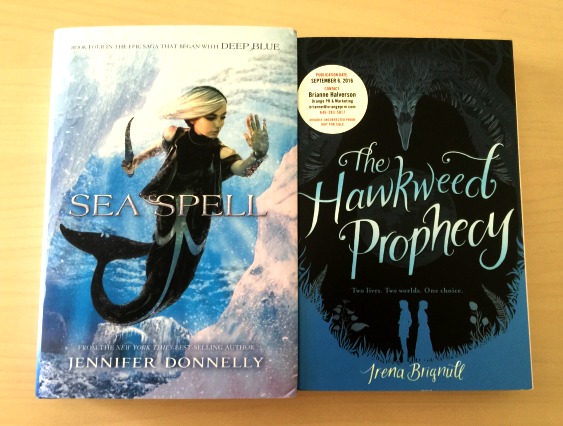 Sea Spell by Jennifer Donnelly from Big Honcho Media – The Waterfire Saga finale!
The Hawkweed Prophecy by Irena Brignull from Weinstein Books – Poppy and Ember were switched at birth magically and always felt like outsiders. Now they've found each other and are putting the pieces together.
You Know Me Well by Nina LaCour & David Levithan purchased from Powell's – Picked this up because I enjoy both of these authors and it's Pride week which is when the book is set.
Scarlett Epstein Hates it Here by Anna Breslaw purchased from Housing Works Bookstore – My library digital copy expired so I splurged a little on a print copy. It's a funny book about friendship, love, and fanfic.
What's new in your mailbox?
Related Posts