Top Ten Tuesday is an original feature from The Broke and the Bookish. This week's topic is Winter reading!
I don't usually get a ton of reading time in during the holidays but January is usually a good reading month. I've been busy reading Cybils books lately and stockpiling some books to catch up on this winter. Books listed in order of publication date:
1. Champion by Marie Lu – I haven't had a chance to read this yet and I can't wait to see how the series ends!

2. Another Little Piece of My Heart by Tracey Martin – This is a rock-and-roll retelling of Jane Austen's Persuasion. Sounds like such a fun
read!

3. These Broken Stars by Amie Kaufman and Meagan Spooner – I've heard a lot of good things about this book, and even though I'm more of a casual sci-fi fan I can't wait to read it. Due Dec. 10th from Disney Hyperion.

4. Roomies by Tara Altebrando and Sara Zarr – Roomies takes place right before college, and looks fab to me. Due Dec. 24th from Little, Brown. 

5. Before Jamaica Lane by Samantha Young – The third book in the On Dublin Street series! Can't wait to meet Nate and Olivia. Due Jan. 7th from NAL.

6. No One Else Can Have You by Kathleen Hale – That's a cozy looking book cover, isn't it? This is a quirky mystery set in the small town of Friendship, Wisconsin. Due Jan. 7th from Harper Teen.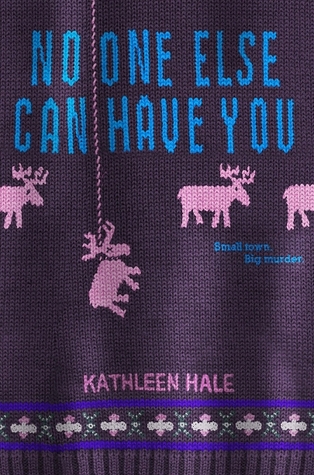 7. A Mad, Wicked Folly by Sharon Biggs Waller – This book sounds really fun. It's a historical fiction set in 1909 London about a girl who likes to break the rules, and gets involved in the suffragette movement. Due Jan. 23rd from Viking.

8. Heartbeat by Elizabeth Scott – I'm a big fan of this author, and have wanted to start this book for a while. It does sound quite heart wrenching though! Due Jan. 28th from Harlequin Teen.

9. Grasshopper Jungle by Andrew Smith – This just sounds like a strange little book and I like that this author likes to push the envelope. Due Feb. 11th from Dutton.

10. Bright Before Sunrise by Tiffany Schmidt – This book takes place over 12 hours, and is about how quickly life can change and the roles we play. Looks good! Due Feb. 18th from Walker Books. 

What's on your Winter TBR?
Related Posts