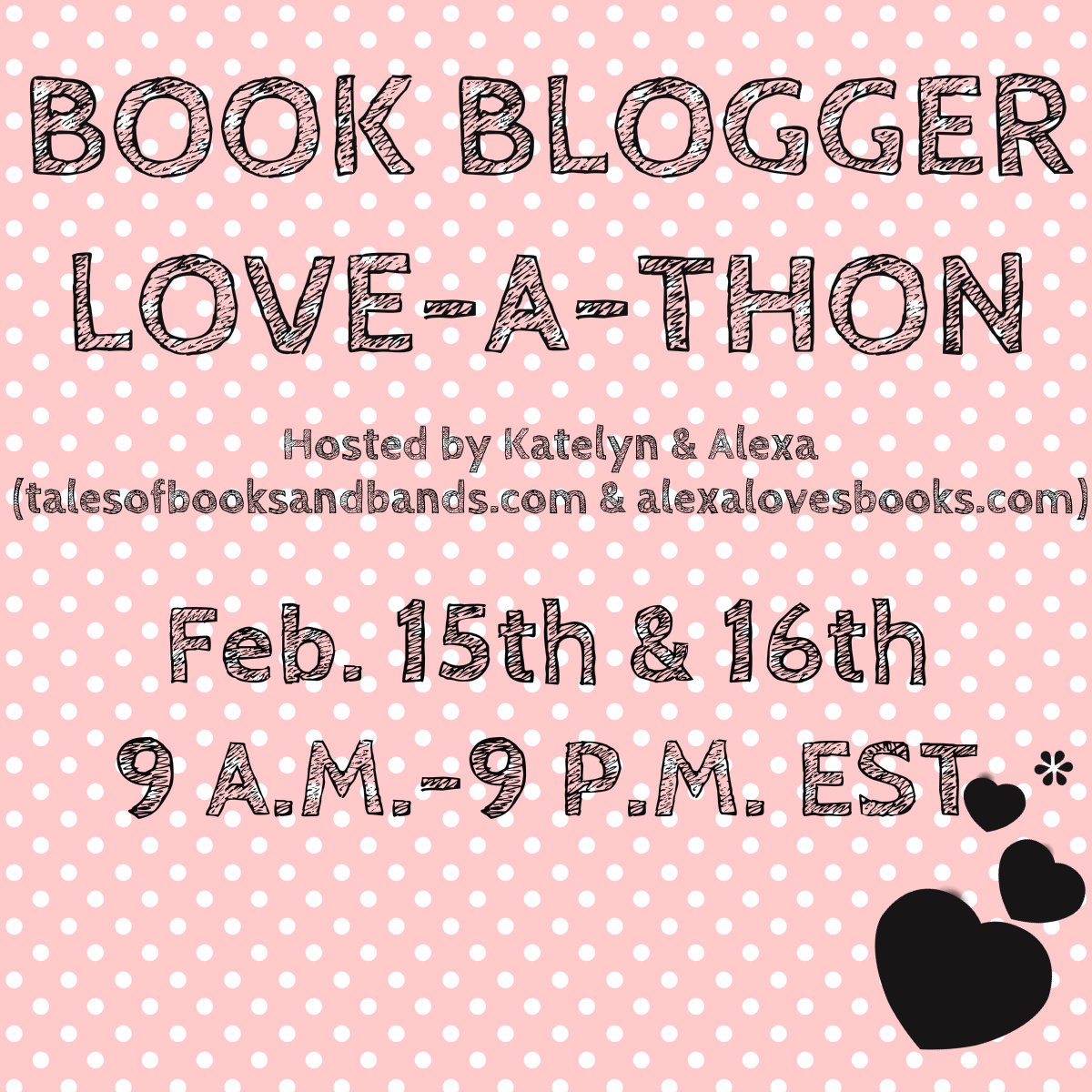 Hello Love-A-Thon-ers! In this mini challenge we are giving advice to our less seasoned blogging selves. I feel a little uncomfortable giving advice since I still feel like a newbie blogger even though my four-year blogoversary is coming up. Hmm maybe that needs to be addressed in my advice!
Dear newborn Reading Date,
Hooray, you have a blog! Now what?!
1. March to the beat of your own drummer. You don't have to participate in tons of memes. Do what feels right for you, whether it's only reviews, or 1 or 2 reviews a week mixed with other content.
2. It's not a bad idea to put together a blog calendar and schedule your posts in advance. (I say this as I'm typing this post up the night before, ha!)
3. Don't let the green-eyed monster take over. Another blog is always going to get the hot ARC you want, better stats, a nicer blog theme, etc. Don't compare yourself to others; just do your thing and have fun with your blog. No stress!
4. Get involved in the book blogging community. Use social media, comment on blogs, support new blogs, and go to author events when you can.
5. Let your personality shine through. Be true to yourself and your readers with your reviews. Experiment with review formats, and feel free to change it up!
6. Ask for help if you need it. People are usually willing to lend a hand if you ask!
7. You are going to be nervous to hit that post button because you don't think your reviews are anything special or that anyone cares what you have to say. Give yourself some time to work out the kinks and cut yourself some slack! It will get easier with time.
8. It bears repeating, don't stress- have fun!
Love,
Older and wiser (?) Reading Date
Related Posts