Mailbox Monday is a weekly event where we share our latest book arrivals. Link up and find new mailboxes to stalk at the Mailbox Monday blog! Did you readathon this weekend? I'm pretty worthless today after that marathon, but excited to dive into my new arrivals.
Here's my week in books: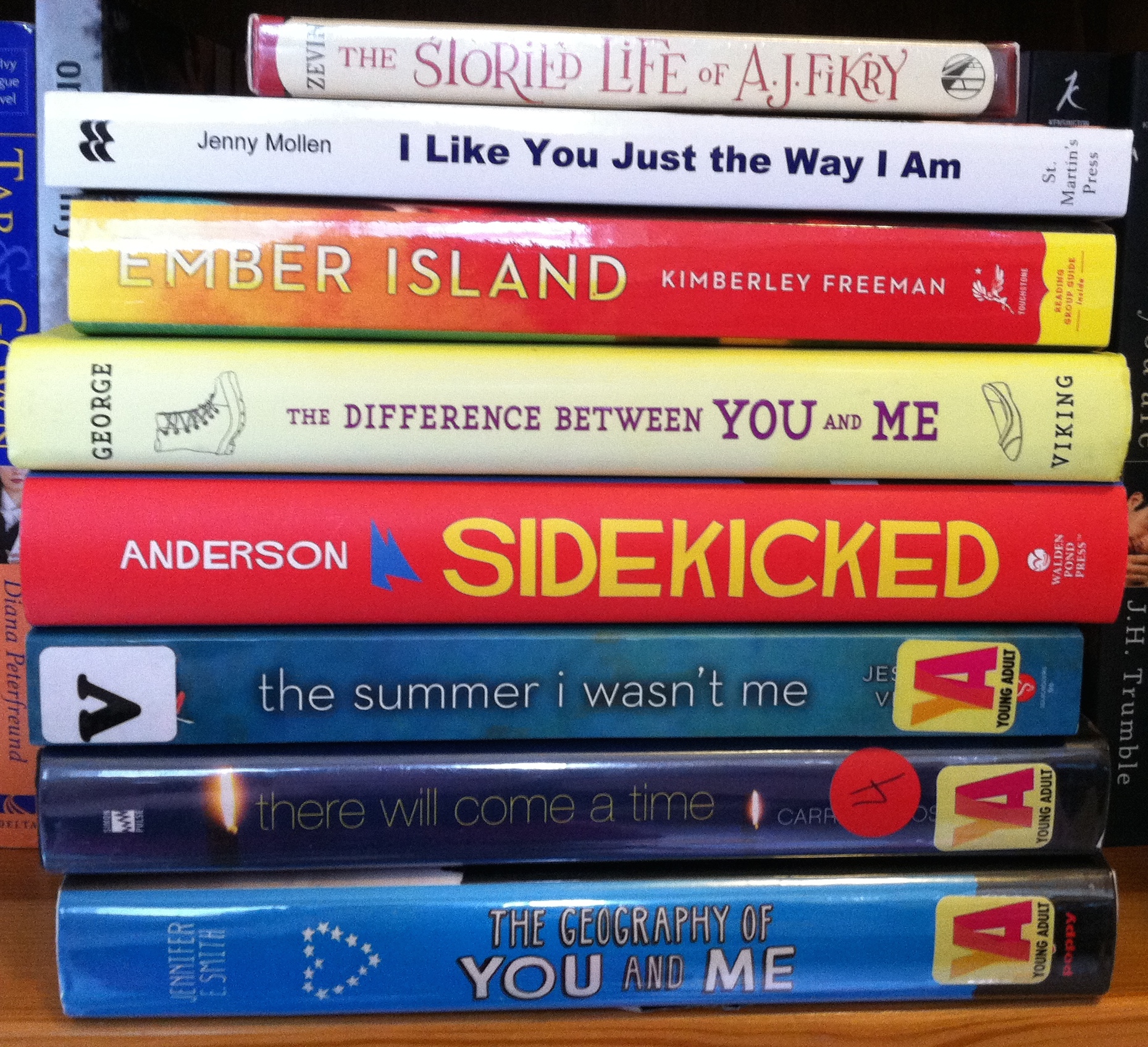 For Review:
The Storied Life of A.J. Fikry by Gabrielle Zevin, audiobook performed by Scott Brick  – Thanks Audiobook Jukebox and HighBridge Audio. I've read this book but am eager to check out the audio.
Wonderland by Stacey D'Erasmo, audiobook performed by Xe Sands – Thanks Audiobook Jukebox and Blackstone Audio. Wonderland is about a female former rockstar trying to make a comeback.
I Like You Just the Way I Am by Jenny Mollen – Thanks St. Martins Press. Jenny Mollen is an actress (Girls) and twitter celeb. I can't resist a good humorous memoir and this looks fun.
Ember Island by Kimberley Freeman – Thanks  Touchstone/Simon & Schuster. Ember Island is two stories in one – about a young woman living in 1890 named Tilly, and about a best-selling novelist with writers block in 2012.
Book Swap:
Thanks to Debbi!
The Difference Between You and Me by Madeleine George – This is a multi-pov YA LGBT coming of age.
Sidekicked by John David Anderson – This MG book is about a training program for superhero sidekicks.
Library:
The Summer I Wasn't Me by Jessica Verdi – A girl is sent to a degayification summer camp when her mom reads her journal.
There Will Come a Time by Carrie Arcos – A boy is grieving his twin sisters death, and sets out to complete the bucket list he finds in her journal.
The Geography of You and Me by Jennifer E. Smith – I always get sucked into Smith's books from the pretty covers, and the romantic meet cutes. This one involves two people that meet during a blackout in an elevator and follows the pair's long-distance relationship across the globe.
What's new in your mailbox? 
Related Posts