This summer edition of The TV Date was inspired by Andrew asking me- don't you have any new summer shows to watch? (He's been seeing me binge-watch The Good Wife on Hulu Plus.) That got me thinking about this summer's TV offerings. When it's swelteringly hot, sometimes I'd rather chill out on the couch with the AC and the remote than a book, how about you?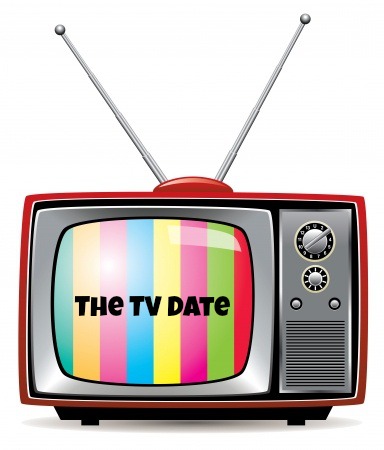 Here are some TV shows we are eyeing this summer:
New Series:
HALT AND CATCH FIRE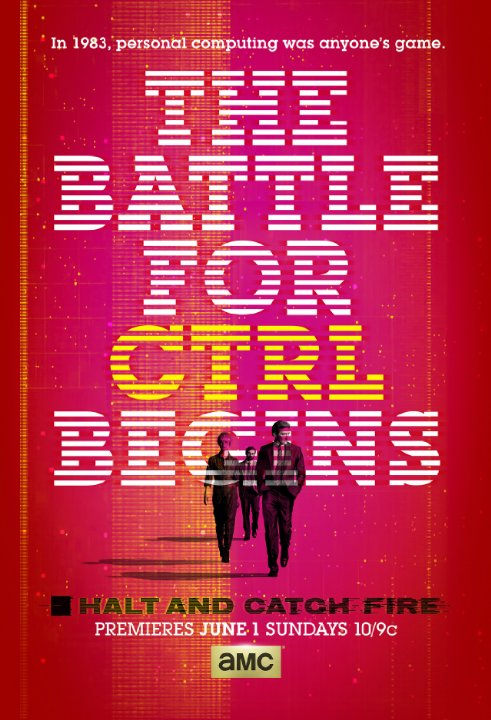 After four episodes I'm becoming oddly obsessed with this geeked-out summer series about the 1980s personal computing boom. A trio of employees of a Texas computing firm is charged with creating a cheap, fast, lightweight PC in a matter of months. But with genius nerd girl Cameron on software, harried Gordon doing hardware, and Joe on motivation and vision, they just might pull it off. I think the AMC folks were looking for a younger, hipper version of Mad Men to appeal to a younger demo, and this sorta nails it, even if the charismatic and mysterious Joe is a bit too close to ol' Don Draper. If the first two episodes were a bit halting, the third and fourth certainly catch fire. (Andrew)
PENNY DREADFUL
More like Penny Delightful imho. This is a Victorian-era mashup of Gothic horror, fantasy, and sci-fi memes and characters: vampires, werewolves, Frankenstein, Dorian Grey, and Grand Guignol theatre all find themselves inextricably linked. But this isn't monsters on parade; the show stays focused on the human characters and how they deal with the forces they encounter. It features Eva Green (the Bond film series), Billie Piper (Doctor Who), and Timothy Dalton (both Bond and Who). To find his missing daughter Mina, Sir Malcolm (Dalton) teams up with seer Vanessa (Green), sharpshooter Ethan (Josh Hartnett), and forensic doctor Victor (Harry Treadaway). Produced by Showtime, it feels more like a BBC production, albeit one with Game of Thrones explicitness. (Andrew)
THE KNICK
This upcoming Cinemax series boasts two big names, actor Clive Owen and director/producer Steven Soderbergh, who directed all ten episodes in this first season. The Knick refers to New York's Knickerbocker Hospital, where in 1900 the medical profession was a lawless Wild West: charge what you want and try anything you like. Like TV's Dr. House, Dr. Thackery (Owen) is a drug-addled and frequently brilliant physician; Thackery is buoyed by a recent upsurge in medical knowledge and a legal system that hasn't caught up. He's eager to try risky procedures that might lead to historic breakthroughs, and if not, the patient would have died anyway, right? Gore, drugs, and mischief meet the birth of modern medicine. Not sure about this one, but Soderbergh's presence means I've gotta give it a shot. (Medical pun!) Premieres August 8 on Cinemax. (Andrew)
THE LEFTOVERS
As LOST and Friday Night Lights fans we are eagerly anticipating this new show from LOST's Damon Lindelof and FNL's Peter Berg. This dystopian series is based on Tom Perrotta's book of the same name. Like LOST, this series covers mystery and religion, as the Rapture takes 2% of the world's population and the survivors are left to deal with that loss. We are going to test this series out – Justin Theroux looks like a good lead and I'm interested in seeing where this story is headed. Premieres this Sunday June 29 on HBO.
OUTLANDER
Based on Diana Gabaldon's popular Outlander 8-book series, the adaptation will hit the small screen with 16 episodes. Outlander is about Claire Randall, a married combat nurse who in 1945 reunites with her husband, only to be pulled in time to 1743 and into the arms of another man. This looks epic and romantic and I'm eager to give it a try, even though I haven't read the book yet. The series was filmed in Scotland and premieres August 9 on Starz.
THE STRAIN
Based on Guillermo del Toro's book of the same name, The Strain is coming to FX this July. Author del Toro is very involved in the show and serves as co-creator, executive producer and writer, alongside LOST's Carlton Cuse. The marketing of this show is already scaring me and I refuse to link to the eyeball poster – eek! This post-apocalyptic series is about a viral outbreak with a vampiric strain. This may be a little too terrifying for me but I'll keep an open mind.  Look for The Strain on July 13 on FX.
EXTANT
This sci-fi series has serious star power, with Halle Berry starring and Steven Spielberg producing. Berry plays an astronaut who returns home to her husband from a yearlong solo mission pregnant. Alien baby? This wasn't on my radar really as I'm not such a sci-fi person, but the trailer looks cool. Extant premieres July 9 on CBS.
Returning Favorites:
THE KILLING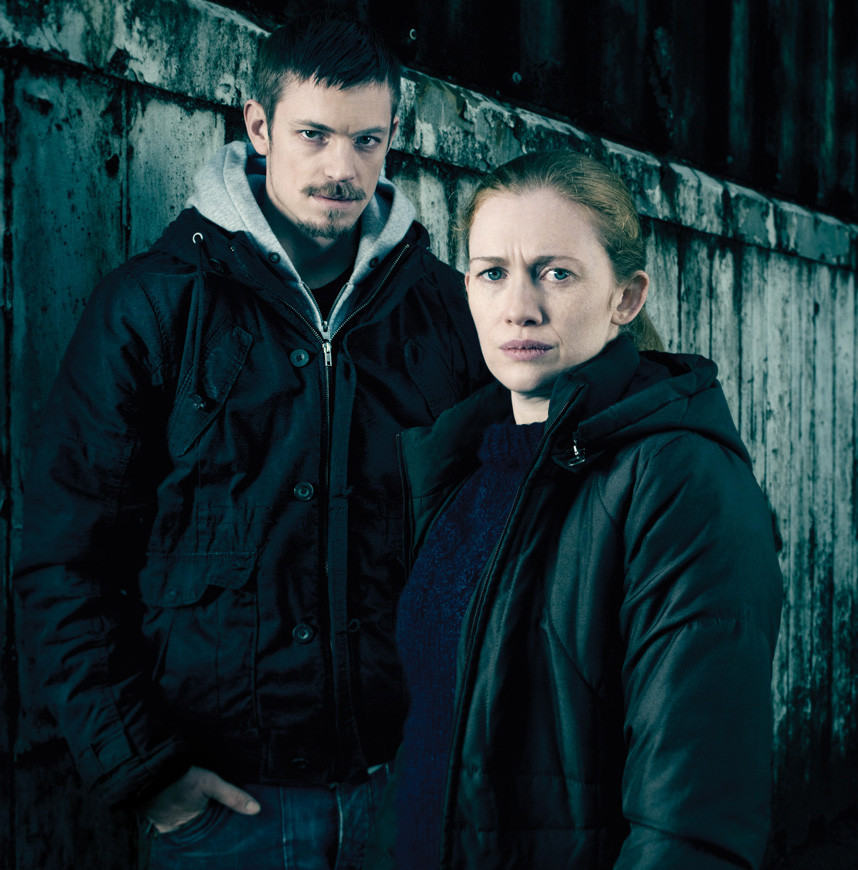 We were sad when AMC cancelled The Killing (twice!) after 3 seasons, but are happy that Netflix came to the rescue to give this series some closure. Linden and Holder will be back with 6 supersized (well, Netflix-sized) episodes. If you haven't checked out this series yet I encourage you to do so- the first 3 seasons are streaming on Netflix now, and the 4th and final season premieres on Netflix August 1. Season 4's mystery revolves around a murder in a military school.
ORANGE IS THE NEW BLACK
I've already binge-watched season two but I'm re-watching one episode a week with Andrew now. Season two is fantastic with great back-stories of our favorite Litchfield inmates and a villain who shakes things up.
TRUE BLOOD
I watch this now more out of habit than actual excitement, and am pretty relieved that this is the seventh (really?!) and final season.  Season seven premiered last week with a whimper but I'll see it through to the end.
Paid Rentals:
GILMORE GIRLS
I bought the Gilmore Girls complete series DVD box set on super sale and binge-watched earlier this year. I know many of you are already fans, but if you haven't visited Stars Hollow yet I encourage you to do so! Rory Gilmore always has her nose in a book and the series even inspired a Rory Gilmore reading challenge! Check out all the books referenced over the seven-season run on BuzzFeed.
BUNHEADS
Bunheads is from Gilmore Girls creator Amy Sherman-Palladino, and it's NOT based on the YA novel of the same name. Bunheads has a similar Lorelai Gilmore fast-talking female lead in Broadway star Sutton Foster. This series is about an ex-Las Vegas showgirl who gets married and moves to a coastal town and works with her mother-in-law at her ballet school. It is fun to spot the Gilmore Girls cameos in this series!
Are you watching any TV this summer? I'd love to hear your recommendations.
Related Posts