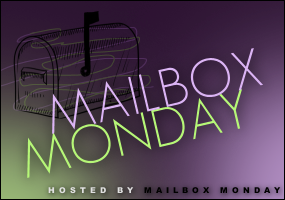 Mailbox Monday is a weekly event where we share our latest book arrivals. Link up and find new mailboxes to stalk at the Mailbox Monday blog. I'm in Seattle this week- visiting family and friends and making the local bookstores (and record stores in Andrew's case) very happy.
I don't know what books I've received at home, but here is a sampling of the books I've picked up this week:
First There Was Forever by Juliana Romano – This looks like a good summer contemporary YA read – it's about love and evolving friendships. It's supposed to appeal to fans of Jenny Han and Huntley Fitzpatrick and I hope that's true!
More Happy Than Not by Adam Silvera – I saw this at University Book Store with their awesome YA Pride Month display (I wish I took a picture!) This book is about a teen boy who is considering getting a memory altering procedure to forget that he's gay – thinking that life would be easier if he was straight. The reviews make this one sound fantastic.
The Rise & Fall of the Gallivanters by M.J. Beaufrand – I picked up a signed copy of this one. It's set in 80s Portland and is about music, mystery, and friendship.
The Game of Love & Death by Martha Brockenbrough – I grabbed a signed copy of this from Elliott Bay Book Company. This historical fiction book is set in Seattle so I thought this was a good way to commemorate my trip.
A God in Ruins by Kate Akinson – My sweet SIL gave me this for a late birthday gift. I have the audio already but it's nice to have a hard copy as well!
Secret Garden and Enchanted Forest by Johanna Basford – I guess I got caught up in the coloring book craze! Should be a good mood-boosting activity.
Review eBooks:
The Anatomical Shape of a Heart by Jenn Bennett  – San Francisco contemporary YA about a graffiti artist and an anatomy-obsessed artist who meet on a night bus.
First & Then by Emma Mills  – This is described as Pride and Prejudice meets Friday Night Lights – fun!
Young Widows Club by Alexandra Coutts – A seventeen-year-old marries her boyfriend and becomes a widow weeks later.
The Lies about Truth by Courtney C. Stevens – A book about loss, friendship and redemption.
Tonight the Streets are Ours by Leila Sales – I have been eager to read this one so I was happy to see it pop up on Netgalley. It's about a girl who goes to NYC to track down one of her favorite bloggers, discovering more about herself and the blogger in the process.
A Million Miles Away by Lara Avery – This book is about love and loss, and the lengths you'll go to protect the feelings of the ones you care about.
What's new in your mailbox?
Related Posts