The Movie Date is a weekly feature where we discuss movies that may appeal to the YA audience. Andrew is The Reading Date's resident movie critic and this week he's sharing his summer movie picks for indie fans. Please note that many of these movies are only playing in limited release but you can always add them to your Netflix queue in the meantime. Over to Andrew…
It's summer blockbuster season, and as a Comic-Con regular I should be excited about all the big male-friendly explosion movies coming out over the next few months. But for some reason (age? bad movies?) I'm indifferent to most of the mega-fare this season, and am more curious to see the excellent smaller films being offered as counterprogramming during these hot months. Here are some of the indies I'm likely to spend cash on between now and September.
Much Ado About Nothing (June 7) I wrote about the preview on this film we saw at Wonder-Con a couple months ago, and I'm even more eager now that it's getting rave reviews. Short version: Joss Whedon of Buffy and Firefly fame needed a break between Avengers 1 and 2, and called some friends to make a casual version of the Shakespeare play at his house, over a three-week period. (At the Wonder-Con panel, Whedon explained that a non-stop party continued in rooms not used for the shoot.) In the hands of some certainly this feat would be a disaster, but with Whedon the king of the multi-threaded plot it looks like he's more than up to the task. Nathan Fillion, not surprisingly, is stealing the show, but apparently there are ample laughs for all. Trailer:
The East (May 31) After seeing it teased at last year's Wonder-Con, I finally got to watch The Sound of My Voice, the tense, minimalist story of a mysterious female cult leader played by Brit Marling, directed by Zal Batmanglij. Those two have teamed up for this espionage thriller about a female agent (Marling) who goes into deep cover with an anarchist activist collective. But she finds herself swayed by the charms of the group's leader (Alexander Skarsgård, True Blood). They had me at "thriller" and "deep cover" so the rest of this is gravy.
Frances Ha (May 17) "Quirky woman finds love in urban milieu." Pretty much your standard indie rom-com recipe. But this is from Noah Baumbach (The Squid and the Whale) and is being called his best film yet. Seems to have a Woody Allen feel due to its black-and-white format and being shot in Paris (I think). Also, a shot in the trailer shows someone with a record collection, and I collect records. I'm an easy sell, apparently. Trailer:
We Steal Secrets: The Story of Wikileaks (May 24) These guys are "cyberterrorists," robbing confidential information and posting it on the Internet like high-tech Robin Hoods. I don't necessarily endorse these actions but I'm always up for a good pirate tale. Trailer:
Shadow Dancer (May 31) I've actually seen this one (I got to see it early as part of a copywriting project). Andrea Riseborough plays a too-timid IRA terrorist: though she ditches her subway bomb without detonating it, she's still picked up by British authorities. Agent Clive Owen gives her the choice: go to jail in Britain and lose touch with her child forever, or go home to Belfast and serve as an informant on her IRA-leader brother. But she's tougher than anyone gives her credit for… I'm hooked on IRA stories but this was an especially good one.
The Kings of Summer (May 31) Fun, feel-good movie about a bunch of boys who run away from home one summer and live in the woods near their suburban homes. They dare one another to live off the land but apparently cheat on that promise. Somewhere between Stand By Me and Moonrise Kingdom, apparently.
Wish You Were Here (June 7) A slightly bleaker sort of vacation… Two couples go on holiday in Southeast Asia. One of the men goes missing and never turns up; the other three head home, devastated by the loss and plagued by curiosity about just what happened that night in Cambodia… Stars Joel Edgerton, Tom Buchanan in Great Gatsby. Sounds a bit like the setup for the old Antonioni film L'Avventura. I'm in.
Mud (April 26) More runaway kids… these two travel to an island in the Mississippi River, run across a fugitive (Matthew McConaughey) hiding out there, and decide to help him in his quest to rescue his girlfriend (Reese Witherspoon). McConaughey was great in Magic Mike (Lucy convinced me to watch that one!) and I'm always up for seeing him play darker characters. Trailer:
The Spectacular Now (Aug. 2) Stars Shailene Woodley, fast becoming this year's "it girl" a la Jennifer Lawrence. She was great as the sulky teen daughter in The Descendants and will star in a couple future YA film adaptations, Divergent and The Fault in Our Stars. Here she plays a sci-fi-reading nice girl who sets a popular alcoholic teen boy on the road to recovery.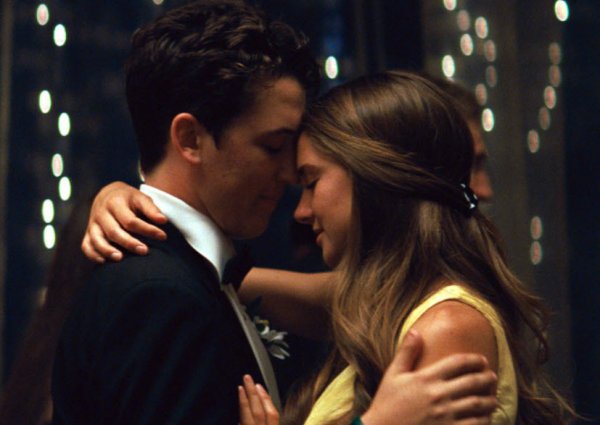 I know this sounds like a very indie summer for me… but I have gotten seduced by at least one blockbuster so far, the hilarious and character-driven Iron Man 3 (actually paid to see it twice in theatres). So if you're in the mood for an explosion movie (or get dragged to the movies by someone who is), this probably won't make you hate yourself. Have a great summer and I'll report back on my favorites!
Related Posts