Mailbox Monday is a weekly event where we share our latest book arrivals. Link up and find new mailboxes to stalk at the Mailbox Monday blog.
Happy Sunday, friends! Here are the books that have made their way to me over the last two weeks:
Save Me, Kurt Cobain by Jenny Manzer – Nico is dealing with maternal abandonment and latches on to the idea that Kurt Cobain is actually her real father.
The Vigilante Poets of Selwyn Academy by Kate Hattemer – This title is new to paperback and is about a reality tv competition set at an arts high school.
Silence is Goldfish by Annabel Pitcher – In this coming of age, Tess goes silent when she finds out her dad isn't her biological father.
In Real Life by Jessica Love – Hannah and Nick are online friends and Hannah decides to surprise him in person. But she finds out that Nick has been hiding some big secrets from her. This is our March book club pick and sounds really fun.
The Tsarina's Legacy by Jennifer Laam – In this follow up to The Secret Daughter of the Tsar "unexpected connections between Grisha and Veronica are revealed as they struggle to make peace with the ghosts of their past and help secure a better future for themselves and the country they both love."
And, here are some new arrivals to my digital mailbox:
What's new in your mailbox? Let me know what you're reading!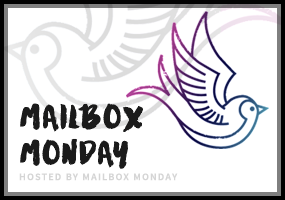 Related Posts