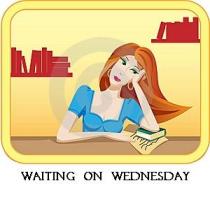 Waiting on Wednesday is a weekly event hosted by Jill at Breaking the Spine that spotlights upcoming releases that we are eagerly anticipating! Want to participate? Post your own WoW entry on your blog, and leave your link at Breaking the Spine.
This week's selection is A Touch Mortal by 2011 debut author Leah Clifford. I have been hearing some good buzz about this book, and was attracted by the cover as I was browsing through Goodreads. This is a YA paranormal book about angels, and it's the first book of a planned trilogy. Books about angels have been hit or miss for me but I loved Unearthly by Cynthia Hand, and A Touch Mortal looks like a winner as well. A Touch Mortal is due to be published February 22 2011. Not too long to wait!
From Goodreads:
Eden didn't expect Az.

Not his saunter down the beach toward her. Not his unbelievable pick up line. Not the instant, undeniable connection. And not his wings.

Yeah.

So long happily-ever-after.

Now trapped between life and death, cursed to spread chaos with her every touch, Eden could be the key in the eternal struggle between heaven and hell. All because she gave her heart to one of the Fallen, an angel cast out of heaven.

She may lose everything she ever had. She may be betrayed by those she loves most. But Eden will not be a pawn in anyone else's game. Her heart is her own.

And that's only the beginning of the end.
Book Title: A Touch Mortal
Author: Leah Clifford
Publisher: Greenwillow Books
Publication date: February 22 2011
Genre: Young Adult
Format: Hardcover, 432 pages
You can follow the author on her blog, or on twitter, or on the YA Rebels vlog.
What are YOU waiting on this week?
Related Posts