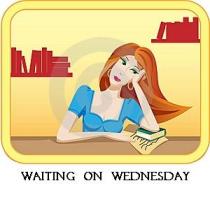 Waiting on Wednesday is a weekly event hosted by Jill at Breaking the Spine highlighting upcoming releases that we are eagerly anticipating! Want to participate? Post your own WoW entry on your blog, and leave your link at Breaking the Spine.
This week's selection is Enshadowed, the sequel to last year's Nevermore. The cover and the synopsis were just announced last week and the book is expected to be released in January of next year. It will be a long wait, but it's something to look forward to. The description sounds very intriguing and exciting, and it looks like there will be more angst in store for Varen and Isobel. I can't wait to read it.
Summary from Goodreads:
While Varen remains a prisoner in the dream-world, Isobel is haunted by his memory. He appears to her in her dreams and soon, even in her waking life. But is she just imagining it? Isobel knows she must find a way back to Varen. She makes plans to go to Baltimore. There, she confronts the figure known throughout the world as the Poe Toaster—the same dark man who once appeared to Isobel in her dreams, calling himself "Reynolds."

Isobel succeeds in interrupting the Toaster's ritual and, in doing so, discovers a way to return to the dream-world. Soon, she finds herself swept up in a realm which not only holds remnants of Poe's presence, but has also now taken on the characteristics of Varen's innermost self. It is a dark world comprised of fear, terror, and anger.

When Isobel once more encounters Varen, she finds him changed. With his mind poisoned by the dream world, he becomes a malevolent force, bent on destroying all—even himself. Now Isobel must face a new adversary, one who also happens to be her greatest love.
ENSHADOWED is due to be published January 24 2012 by Simon & Schuster. Plenty of time to read or revisit NEVERMORE before then.
For more information:
Related Articles
What are you waiting on this week?
Related Posts