Mailbox Monday is a weekly event where we share our latest book arrivals. Link up and find new mailboxes to stalk at the Mailbox Monday blog!
I didn't participate last week so this time I have two weeks of books to share. Are you seeing more spring-like weather in your neck of the woods? It's like summer where I am (I'm not quite ready for this 90 degree heat– ugh).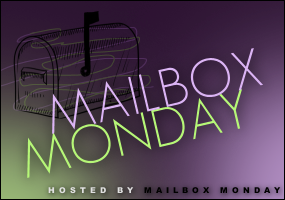 Books in the Mail: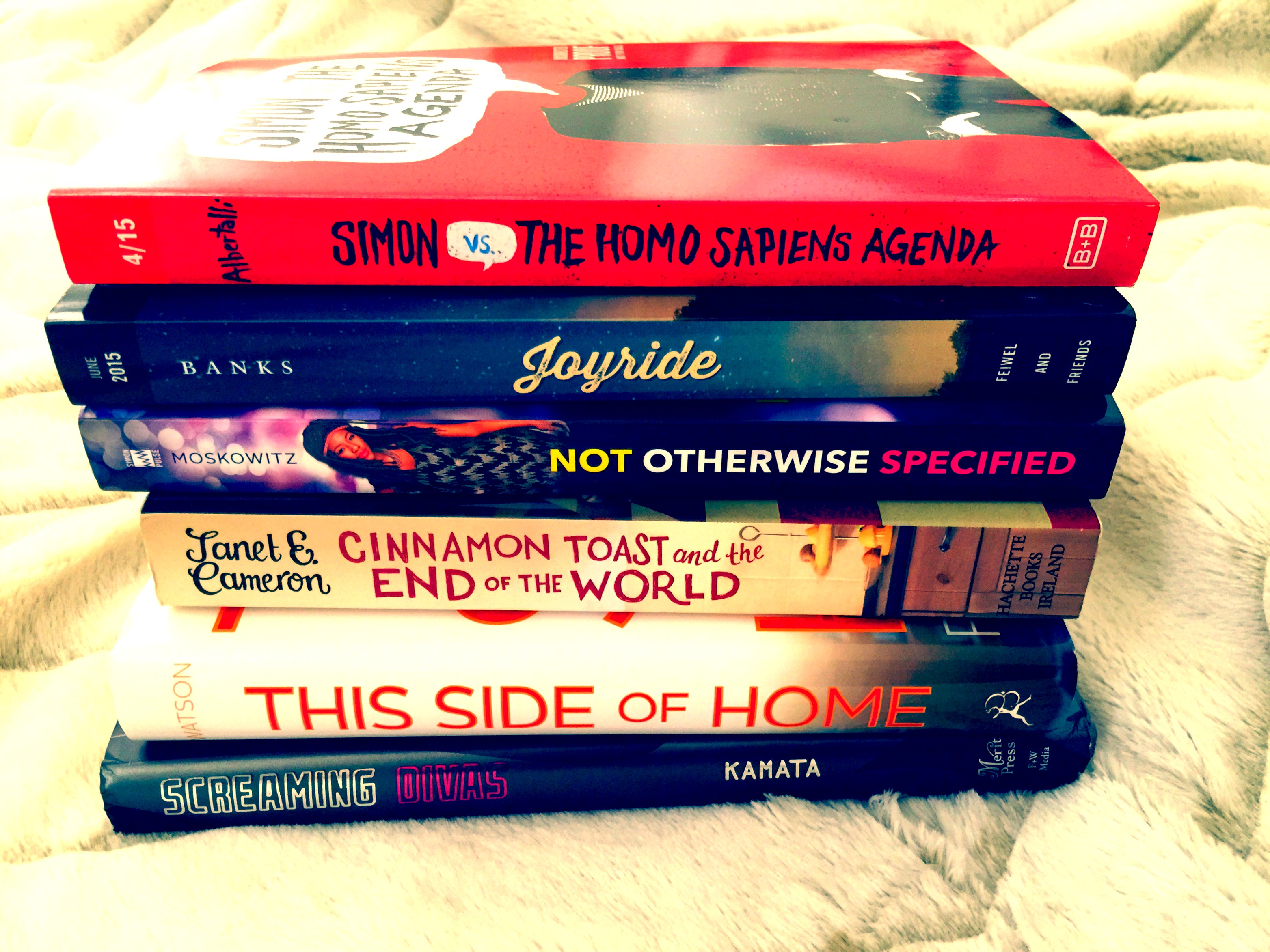 Simon vs. The Homo Sapiens Agenda by Becky Albertalli – This is our April YA Diversity Book Club pick, and it's about coming out and accepting yourself, friendship and love.
Joyride by Anna Banks – This is our June Book Club pick and it's about a Mexican American girl who lives with her older brother after their parents are deported. This romance tackles issues of class and race.
Not Otherwise Specified by Hannah Moskowitz – This book is about Etta, a bisexual ballerina, and talks about issues of race, eating disorders, and sexuality.
Cinnamon Toast and the End of the World by Janet E. Cameron – I picked this up because I saw it on The 2015 Rainbow List and it caught my eye. This coming of age is about a boy coming to terms with his sexuality and falling in love with his best friend.
This Side of Home by Reneé Watson – This coming of age book takes on gentrification, race, class, and romance.
Screaming Divas by Suzanne Kamata – This is another book I saw on The Rainbow List. Screaming Divas is set in the 80s and is about a group of girls who form a punk band.
Review eBooks:
The Status of all Things by Liz Fenton & Lisa Steinke – This book sounds so cute. It's about a woman who is obsessed with social media who discovers she can change her life through her Facebook status updates. She rewrites her history to try to fix her failed relationship.
Black Iris by Leah Raeder – Ooh I can't wait to read this one. It's about a girl just starting college and eager for a fresh start, though her past catches up with her. Drugs, revenge, love triangles, heavy stuff!
Bright Lights, Dark Nights by Stephen Emond – This illustrated YA novel is about an interracial couple who get caught in the crossfires of a racial profiling scandal. Fun fact:  the author designed the cover!
How to Say I Love You Out Loud by Karole Cozzo -Jordyn's brother has Autism and when he enrolls in her school she keeps her distance. She's also falling for Alex but will her secrets keep them apart?
Material Girls
by
Elaine Dimopoulos
 – This sounds so fun! Described as "Project Runway meets Divergent" this book is about teen fashion influencers, celebrity culture, and their fifteen minutes of fame.
Many thanks to: Harper Collins Epic Reads, Macmillan Children's, Atria Books, and HMH Books for Young Readers.
What's new in your mailbox?
Related Posts