Top Ten Tuesday is brought to you by The Broke and the Bookish. I was going to skip this week's topic because honestly I didn't think setting mattered much in my book selections. But, after musing a little longer I did realize that setting plays a bigger part than I realized in my book enjoyment.
I like reading about these book settings:
1. Workplace – It's fun to escape the daily grind with fantasy and mystery, but there's also something interesting about books grounded in reality with an office setting. Attachments is an office romance with a twist- and it's set in a newspaper office.

2. College – I didn't really have a typical college experience of living in a dorm, and think books with a college setting bring up a lot of interesting situations. New Adult books are starting to fill that void with more books set in college, such as Easy, Love Story, and Beautiful Disaster.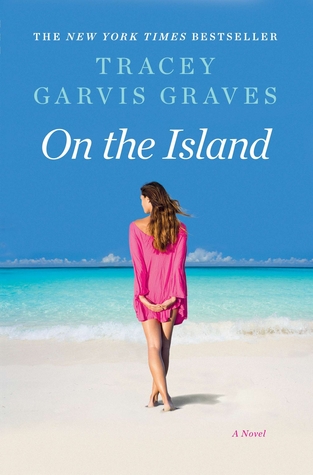 3. On the Road – Road trip books and other travel adventures illustrate a character's journey and usually bring quirky characters, music mixes, romance and self-discovery. These are some of my favorite types of books, such as Amy & Roger's Epic Detour, Saving June, and The Disenchantments.

4. Beachy Keen – I love books set in Exotic or seaside locales that I normally wouldn't get to visit. The Summer series by Jenny Han wouldn't be the same without the Cousins Beach setting. On the Island is another one I'd like to try.
5. 24-Hour Stories – There's something about books that take place in one day that ups the stakes and creates intriguing dramatic tension. The Statistical Probability of Love at First Sight is a good example and combines a lot of my favorite settings – road trip (airplane), foreign travel, and it's set in 24 hours. Graffiti Moon is another book that takes place in one day.

6. Holiday, Celebrate – Books set around winter holidays help me get into the holiday spirit. Some of my favorites are Dash & Lily's Book of Dares and Let it Snow, and there are lots more I want to read.
7. 80s-90s era – This time frame is neglected in favor of other historical time frames, but I think there are a lot of stories to tell about the 80s-90s. Other Words for Love, The Perks of Being a Wallflower, and The Future of Us are a few I can think of that reference that time frame, but I'd be
interested in reading more.

8. Afterlife – I like contemporary books with an Afterlife twist like Before I Fall, If I Stay, or The Catastrophic History of You & Me. Touching the Surface also looks like a good afterlife book.

9. City Life, places I've been – I like to see familiar landmarks in books, but also experience new places I hope to someday visit. Cities like London, Paris, Tokyo, New York, and Los Angeles are some of my favorite city settings. Just One Day, Anna and the French Kiss, and Tokyo Heist are a few favorites.
10. Performing Arts world – Books about the performing arts centering on musicians, dancers and other artists are interesting to me. Audition is a good verse novel set in the world of dance, and a couple other dance-oriented novels that look appealing to me are Bunheads and The Cranes Dance.

What are your favorite book settings?

Related Posts