Today I'm pleased to welcome author Elizabeth Maxwell to the blog. She has a really fun contemporary romance (with a twist) out now called Happily Ever After. It's about a middle-aged erotic novelist whose book characters come to life! It's clever, sexy, and whimsical and a perfect book to take to the beach on Spring Break. Elizabeth is here to answer a few of my burning questions about the book!
About Happily Ever After:
In this witty, sexy tale, an erotic novelist meets the fictional hero of her most recent book in real life, and must decide whether she wants to get him back between the pages—or between her sheets.

At forty-six, Sadie Fuller's life isn't exactly romantic. A divorced, overweight, somewhat sexually frustrated mother of an eleven-year-old, she lives in the suburbs, shops the big box stores, makes small talk with her small-minded neighbors, and generally leads a quiet life. But while her daughter is at school, or when Sadie is up late at night, she writes erotic fiction under the name KT Briggs.

Then, during a routine shopping trip, Sadie runs into someone familiar…too familiar, in fact. She encounters an incredibly handsome man exactly like the one in her imagination—and her latest novel. Is Aidan Hathaway really one of her characters? And if so, what is he doing in Target? As Sadie tries to negotiate this strange new world, her eyes begin to open to romantic possibilities in places she never dreamed of looking…places where Happily Ever After might not be so far-fetched after all.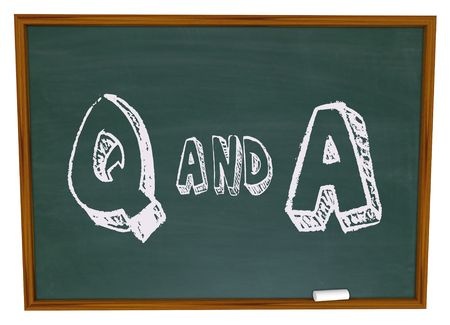 And now I'm so pleased to introduce author Elizabeth Maxwell!
 Elizabeth- congrats on your debut! I love the clever premise and the book is so much fun! Thanks for answering a few questions about Happily Ever After.
Your heroine has a big secret – she's a mom who writes erotic fiction. If you had a secret profession other than writing, what would it be?
I'd be a ninja or some kind of superhero. My kids would be dazzled (and perhaps a bit in awe of me?) Plus, ninjas and superheroes spend their free time saving the world and not putting away laundry and dishes and things.
Are you a fan of erotic romance yourself, and did you read any for research?  Any titles standout to you as favorites?
Once I decided Sadie was going to have a secret life as an erotic novelist, I dove in!  It was right around the time the Fifty Shades series was devouring the market so there were lots of books to choose from plus intense conversation about the genre which was perfect timing. I covered a dozen different authors and they all have their own style and approach. I found Sylvia Day to deliver consistently across a number of titles while remaining fresh – not an easy thing to do.
It's refreshing to read about an older heroine. Sadie is in her mid-forties, a little older than your typical romantic leading lady. Maybe you're starting a trend! Have you received positive feedback from readers about Sadie?
Yes!  And for exactly the reason you've pointed out. Sadie is in her mid-forties and that's unusual for romantic fiction but it was clear to me Sadie needed some water under her bridge for the book to work. She couldn't be an ingénue or a twenty something – she needed to know herself like only a woman with her thirties in the rear view mirror can.
The women I know who are forty something are smart, funny and so amazingly capable, I hoped to capture some of that in Sadie.
Your book is so witty and original and I can imagine it as a romantic comedy on the big screen. What are your favorite romantic comedies, and who would you dream cast in your own?
I'm a huge fan of romantic comedies: Pretty Woman, Notting Hill, Bridget Jones' Diary, When Harry Met Sally, It Happened One Night, The Philadelphia Story (the 1940 one), Mamma Mia. I could go on and on!!
I love the question about casting a movie version of Happily Ever After. Here's what I think right now (but I'd make an awful casting director because I keep changing my mind): Sadie – Renee Zellweger (loved her willingness to be un-glamorous as Bridget Jones!); Jason – John Cusack; Aidan – Ian Somerhalder or Zac Efron (I can't decide!); Lily – Olivia Wilde
Sometimes authors create a book playlist while they're writing. Is there a song or songs that capture the tone of Happily Ever After for you?
I listened to a lot of Pink working on this novel. I was in the middle of training for a century cycling event and Pink dominated my work out music and it just sort of leaked over into my work environment. Usually when I write I like quiet but I need music while I finish that first cup of coffee.
What was your favorite scene to write? What was the most difficult part of writing this book?
My favorite scenes were between Sadie and Jason. Characters who are a little broken, a little off balance, give a writer so much to work with. I loved the challenge of getting them to their happy ending.
The hardest part was the erotica. I was trying to mimic a style very different from my own. And here's what I learned: good erotic writing is incredibly difficult!  I can't tell you how many versions of those chapters I threw away before realizing I had to think about it in the same way I would an action sequence. What are these bodies going to do and how am I going to convey that to the reader?  I break out in hives just thinking about trying to sustain that for the length of a full novel.
Is there anything you're writing now that you'd like to tell us about?
I have two things I'm working on. The first is Charlie's Angels with Wrinkles (more of those forty something heroes here!) and the second is a family drama, which is a new direction for me and I'm still now sure how I feel about it.
Thanks so much for the fun interview, Elizabeth and Touchstone Books! 
About the Author:
Elizabeth Maxwell lived for a long time in the east until one particularly snowy February when she couldn't take it anymore, packed up her angry cat and moved west. She's been hanging out in the Northern California sunshine ever since. (well, except for a decade in San Francisco where it was foggy all the time but the restaurants were really good so there was that.)Elizabeth currently lives in Davis, CA with her husband, two kids and the same angry cat (who is now 97 cat years old.)
Happily Ever After is her first novel with Touchstone Books. Find it at a store near you:
Amazon | B&N | IndieBound | The Book Depository
Connect with Elizabeth via social media: Blog | Twitter | Goodreads | Facebook
Related Posts