Dewey's 24 Hour Read-a-thon time is here again – hooray! I have been in a reading and blogging rut so I think this community readathon will help motivate me to read. I'm also reading for charity for the first time, so that will also give me an extra push to read.
Here's the scoop on the readathon:
Timing: The readathon takes place on Saturday, April 26. In my time zone, the read-a-thon begins bright and early at 5AM.  (Check here for the start time in your time zone)
Challenge: Read for 24 hours, or as long as you can! (For the record, I've never made it the full 24 hours, but I try.)
Updates: Follow along at the official site for hourly encouragement, mini challenges, and prizes.
Community: Cheer for your fellow readathoners! Follow along with these hashtags on social media: #Readathon #Dewey #MiniChallenge #RahRahReadathon
The Books: I've selected a stack of short books to read. No, I can't read all of these, but I'll see what I'm in the mood for!
Reading for Charity: I'm reading for charity this year, following Felicia, The Geeky Blogger's, great example. I'll be reading for The Trevor Project. Here's their mission: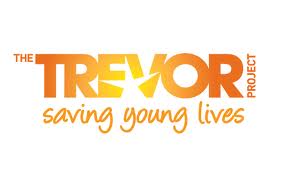 Founded in 1998 by the creators of the Academy Award®-winning short film TREVOR, The Trevor Project is the leading national organization providing crisis intervention and suicide prevention services to lesbian, gay, bisexual, transgender and questioning (LGBTQ) young people ages 13-24.
If you're interested in reading for charity now or in the future, check out Felicia's very informative post here. I'm going to follow her lead with the donation calculations:
$5 for each book read

$5 for each hour listened (Audiobooks are a great way to get more reading time in while you're getting other things done)

25 cents for each comment or like

$5 for each hour missed
If you'd like to help support this great cause, please drop by and comment on this post anytime during the readathon, and I'll donate 25 cents for each comment. And cheer on all the bloggers reading for charity – Felicia has a list up here: http://www.geekybloggersbookblog.com/deweys-pre-readathon-post-charity-highlight/
Memes and Things:
Introductions;

1) What fine part of the world are you reading from today?
The Media Capitol of the World (is that still true?) Burbank CA.

2) Which book in your stack are you most looking forward to?
I've heard good things about To All the Boys I've Loved Before!

3) Which snack are you most looking forward to?
I'm not a snack-y type person, but I'll probably indulge in a Luna bar for protein at some point.
4) Tell us a little something about yourself!
Hello readathoners! I'm Lucy, an introvert, reader, and audiobook listener. I'm a mom to a hs freshman, and wife to a writer/dj. I dabble in vegan cooking and aim to workout more. I have two parakeets that run the house. My current TV addictions are Gilmore Girls and Parks & Rec. Nice to meet you!

5) If you participated in the last read-a-thon, what's one thing you'll do different today? If this is your first read-a-thon, what are you most looking forward to?
This is my (fourth?) readathon and the first time I'm reading for charity. This time I have shorter books on my list so I can up my totals!
Hour 12 – Mid-Event Survey:
1. What are you reading right now?
Just finishing the audiobook of Safe with Me by Amy Hatvany. Starting something short next, probably the novella Finding Cinderella by Colleen Hoover. Safe with Me was quite intense!
2. How many books have you read so far?
Two.
3. What book are you most looking forward to for the second half of the Read-a-thon?
To all the Boys I've Loved Before by Jenny Han
4. Did you have to make any special arrangements to free up your whole day?
Not really. Since I've been listening to my audiobook I was able to multi-task dishes, cooking and laundry today.
5. Have you had many interruptions? How did you deal with those?
No, it's been pretty quiet today!
6. What surprises you most about the Read-a-thon, so far?
How much faster everyone else reads!
7. Do you have any suggestions for how to improve the Read-a-thon next year?
No, it's better organized every year!
8. What would you do differently, as a Reader or a Cheerleader, if you were to do this again next year?
Get a good night's sleep the night before.
9. Are you getting tired yet? 
YES! I got up at 6 after about 4 hours sleep 🙁
10. Do you have any tips for other Readers or Cheerleaders, something you think is working well for you that others may not have discovered?
Audiobooks are my secret weapon.
I made it to hour 21.5- check
this post
for my wrap-up and totals raised for charity!
Related Posts