Mailbox Monday is a weekly event where we share our latest book arrivals. Link up and find new mailboxes to stalk at the Mailbox Monday blog!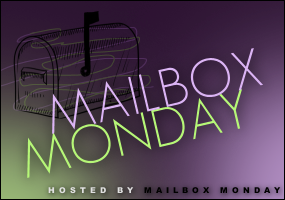 Here's my week in books:
Audiobooks:
We Should Hang Out Sometime by Josh Sundquist, read by the Author, from Hachette Audio – This is the memoir of a YouTube star, as he tries to find out what went wrong with all of his relationships. It sounds like High Fidelity to me!
Merry Christmas, Baby by Jill Shalvis, read by Angela Starling, from Hachette Audio –  A Lucky Harbor holiday novella. I haven't been doing great with my season's reading but I think I can fit in this audiobook.
Review eBooks:
Inked by Eric Smith – This is a fantasy adventure about magical tattoos that decide your destiny.
First Frost by Sarah Addison Allen – A standalone sequel to Garden Spells.
More Than This by Jay McLean – This popular self-pubbed NA book is newly edited and being re-released by Amazon publishing.
A Memory of Violets by Hazel Gaynor – This heartwarming historical fiction is about orphaned flower girls in 1880s London.
What's new in your mailbox?
Related Posts