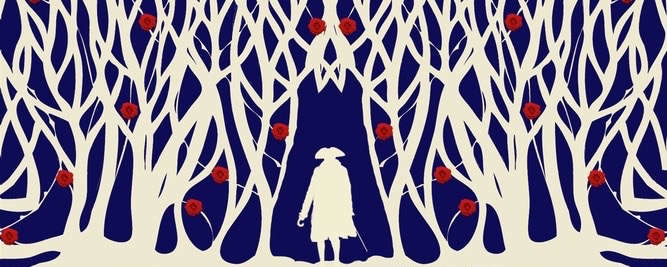 The paperback of Lisa Jensen's ALIAS HOOK is on sale today! This book is a twist on the Peter Pan story featuring the POV of that infamous villain Captain Hook. If you love mature fairy tale retellings and all things Peter Pan then make it a swashbuckling summer and tuck Alias Hook in your beach bag. Read on to find out more about the book, read an author Q&A and enter to win a copy for yourself.
About the Book:
"Every child knows how the story ends. The wicked pirate captain is flung overboard, caught in the jaws of the monster crocodile who drags him down to a watery grave. But it was not yet my time to die. It's my fate to be trapped here forever…"

Meet Captain Hook, a witty, educated pirate captain cursed to play villain to a pack of malicious little boys in a pointless war that never ends. Everything changes, however, with the arrival of Stella Parrish, a forbidden grown woman, who dreams her way to the Neverland in defiance of Pan's rules. From the glamour of the Fairy Revels, to the secret ceremonies of the First Tribes, to the mysterious underwater temple beneath the Mermaid Lagoon, the magical forces of the Neverland open up for Stella as they never have for Hook. And in the pirate captain himself, she begins to see someone far more complex than the storybook villain.

With Stella's knowledge of folk and fairy tales, she might be Hook's last chance for redemption and release, that is if they can break his curse before Pan and his warrior boys hunt Stella down and drag Hook back to partake in their neverending game.
Alias Hook by Lisa Jensen
Paperback On Sale: May 5, 2015
St. Martin's Griffin
Find the book: Goodreads * Amazon * B&N * IndieBound * Read an Excerpt
Please welcome author Lisa Jensen who kindly answered my questions about Alias Hook, Peter Pan, and other villainy topics.
Congrats on the paperback release of Alias Hook- just in time for summer reading! Tell us a little about your book.
Alias Hook is not the familiar story of Peter Pan told from Captain Hook's viewpoint. It's an original story set in the Neverland, where James Hook is cursed to eternal life playing villain to a pack of unruly little boys, in a pointless war that never ends. All he wants to do is escape—and he might get his chance when Stella Parrish, a grown woman from the outside world, dreams her way to the Neverland is defiance of Peter's rules against "ladies."
Your Peter Pan retelling focuses on the bad guy. What drew you to Hook?
Okay, I confess: I have a thing for pirates. (Seriously, don't we all?) In most versions of the tale, Hook is smarter than everyone else, while Peter is bratty and too full of himself. I've always found Hook the more complicated and interesting character.
I'm usually drawn to the bad guys too. What was your favorite scene to write? Most difficult scene to write?
The banter between James and Stella was the most fun. They both wanted to be a lot funnier than I expected! The scenes among the fairies in their greenwood and the merfolk in the grotto beneath the Mermaid Lagoon are some of my favorites too. I loved exploring in more detail the various Neverland societies that J. M. Barrie only hinted at. I really don't remember any scenes being difficult to write.
What is your favorite Peter Pan movie or favorite fairytale retelling?
I saw the Disney cartoon at a young, impressionable age, of course. The actor, Hans Conreid, who did Captain Hook's voice, was great at making the character entertaining! But the darkest, sexiest Captain Hook is Jason Isaacs in the 2003 live-action Peter Pan movie. Isaacs made me realize that Hook's great tragedy is being trapped in a world run by little boys where nobody gets his jokes.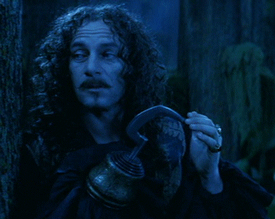 I liked that live-action Peter Pan too and saw it in the theaters with my daughter. Who are your (other) favorite storybook villains?
Well, it's not exactly a storybook, but I always thought the "monster," Caliban, gets a raw deal in The Tempest. The island was his playground until Prospero came along and started ordering him around. And Circe, the sorceress in The Odyssey; she only turns Odysseus' men into pigs after they invade her island and make pigs of themselves at her table.
Thank you for stopping by, Lisa, to celebrate today's paperback release of Alias Hook!
About the Author:
LISA JENSEN is a veteran film critic and newspaper columnist from Santa Cruz, California. Her reviews and articles have appeared in the Los Angeles Times, Cinefantastique, Take One, and Paradox Magazine. She has reviewed film on numerous area TV and radio stations. She also reviewed books for the San Francisco Chronicle for 13 years, where her specialty was historical and women's fiction.
Giveaway!
Enter to win a paperback copy of Alias Hook, courtesy of St. Martin's Griffin. Giveaway is open to entrants age 18 and up with US addresses. To enter, please fill out the Rafflecopter below:
Related Posts