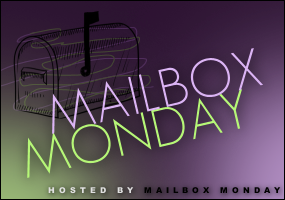 Mailbox Monday is a weekly event where we share our latest book arrivals. Link up and find new mailboxes to stalk at the Mailbox Monday blog. I'm doing some traveling this week so things may be a little quiet around here. Hope you all have an awesome week!
Books in the Mail: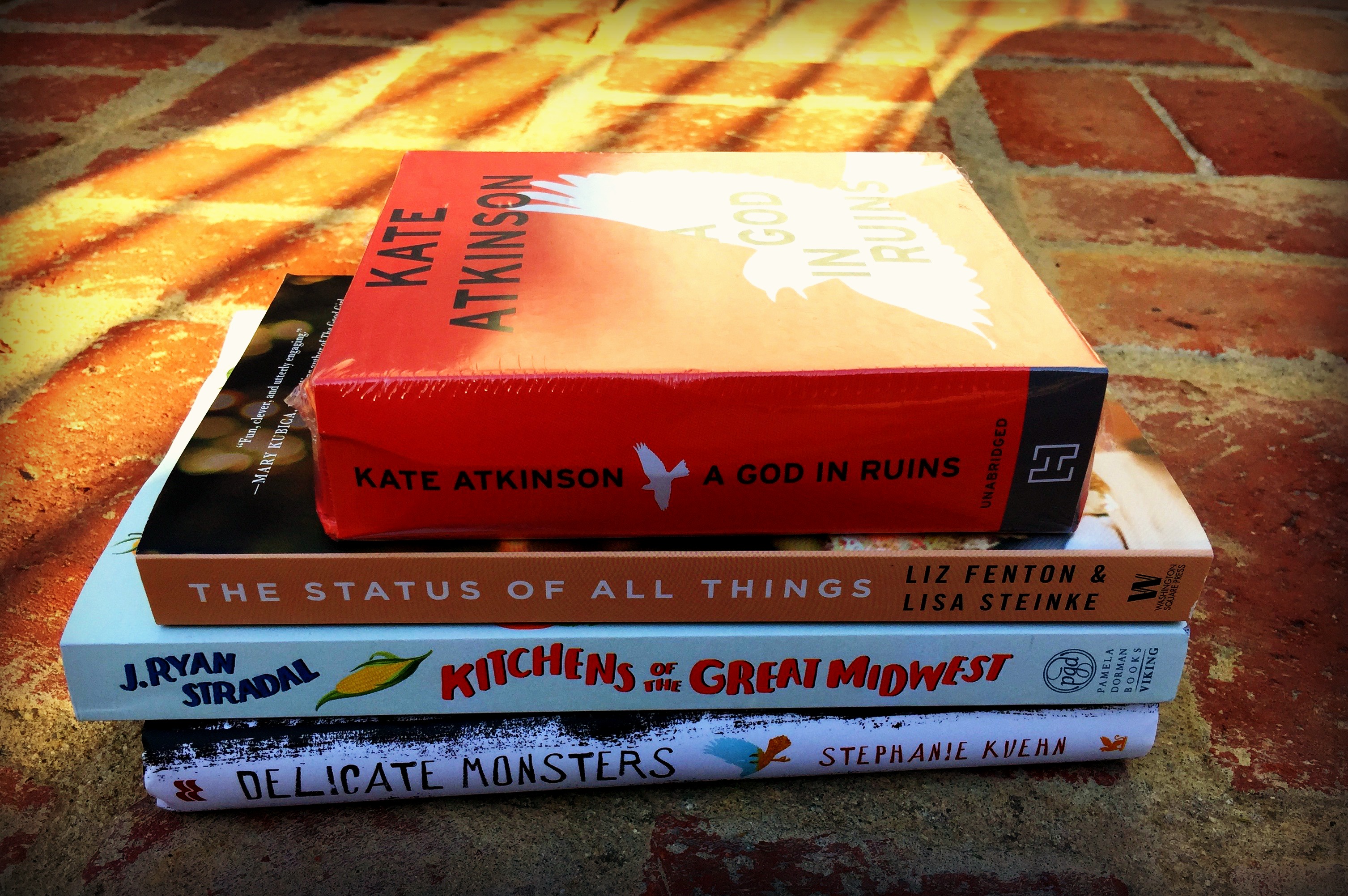 A God in Ruins by Kate Akinson, audiobook read by Alex Jennings – Companion novel to Life After Life.
The Status of All Things by Liz Fenton & Lisa Steinke – Kate's fiancé breaks off their engagement at their rehearsal dinner and Kate shares the news on Facebook. And in a magical twist, she finds that she's able to rewrite history through her status updates.
Kitchens of the Great Midwest by J. Ryan Stradal – This foodie novel is about a star chef, family, and life in the Midwest.
Delicate Monsters by Stephanie Kuehn – This is described as "a twisted and haunting tale about three teens uncovering dark secrets and even darker truths about themselves."
Review eBooks:
Signs Point to Yes by Sandy Hall – Jane is a fangirl who babysits the siblings of her crush, but his best friend hates her. It's described as an "adorkable romance."
Ana of California by Andi Teran  – A modern retelling of Anne of Green Gables.
Break Your Heart by Rhonda Helms – This teacher/student New Adult romance is about a math major who falls for her cryptography professor.
Calvin by Martine Leavitt – A schizophrenic teen named Calvin wants "Calvin & Hobbs" creator Bill Watterson to write one more comic strip featuring a normal teenage Calvin, believing that it will cure him.
You Too Can Have a Body Like Mine by Alexandra Kleeman – I'm using the publisher's description here because I don't know how to summarize this one. "An intelligent and madly entertaining debut novel reminiscent of The Crying of Lot 49, White Noise, and City of Glass that is at once a missing-person mystery, an exorcism of modern culture, and a wholly singular vision of contemporary womanhood from a terrifying and often funny voice of a new generation."
Big thanks to: Hachette Audio, Read It Forward, St. Martin's Griffin, Swoon Reads, Penguin, Kensington, Macmillan, and Harper.
What's new in your mailbox?
Related Posts