Mailbox Monday is a weekly event started by Marcia, and is now hosted on a blog rotation. Martha of Reviews by Martha's Bookshelf is the host for the month of May.
Hope all the Mom's had a lovely Mother's day! I saw my Mom on Sunday and saw a couple movies this weekend- The Avengers with my husband and Dark Shadows with my daughter. And I managed to finish one book too!
I received a few books this week that I've been super eager to read.
This week's new arrivals:
Purchased:
City of Lost Souls by Cassandra Clare – I've been listening to this series on audio recently but picked up the book this time. It is a thick volume and the cover looks very cool in person.
Second Chance Summer by Morgan Matson – Looks like a lovely summer read, and I'm glad it's finally in my hands. I just can't get enough contemporary lately.
In Honor by Jessi Kirby – Already read this one & it's so good. If you like contemporary YA, and road trip books, give this one a try.
Review:
Amelia Anne is Dead and Gone by Kat Rosenfield – won from LibraryThing Early Reviewers. This is a summer murder mystery coming of age type story that has me very curious.
Audiobooks for Review:
Gilt by Katherine Longshore – I'm listening to this now. Jennifer Ikeda's narration is a good match for this book.
Bitterblue by Kristin Cashore – This will be my next audiobook. There have been mixed reviews of the book and I'm looking forward to following Bitterblue's journey. The narrator is Xanthe Elbrick, who also read Fire.
eGalleys from NetGalley & Edelweiss: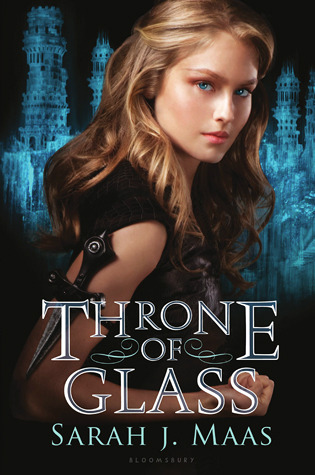 Throne of Glass by Sarah J. Maas – This is a high fantasy YA book about a girl who is an assassin and trying to earn her freedom from the Crown Prince. The premise kind of reminds me of a Maria V. Snyder book and I'm definitely intrigued.
What did you receive in your mailbox this week?

Related Posts