Mailbox Monday is a weekly event where we share our latest book arrivals. Link up and find new mailboxes to stalk at the Mailbox Monday blog. Here's what's new in my mailbox:
New Book Arrivals:
Half in Love with Death by Emily Ross – It's the 1960s and Caroline's older sister disappears. She runs away with her sister's boyfriend to California to try to find her. Inspired by the Pied Piper of Tucson case. This sounds like a creepy one.
The Lies About Truth by Courtney C. Stevens – Sadie tries to move on from the physical and emotional scars received in a devastating car accident. I've already read this one- it's excellent!
The Good Sister by Jamie Kain – This one is new to paperback and is about complicated sister relationships. One of the sister's dies under mysterious circumstances and we get the story from all three sisters, including Sarah's in the afterlife. I've heard good things about this one!
Review eBooks:
Night Study by Maria V. Snyder – Book two in the Soulfinders trilogy.
This Song is (Not) For You by Laura Nowlin – This music-themed YA is about an unconventional love triangle.
Library Audiobooks:
The Night Sister by Jennifer McMahon, read by Cassandra Campbell – This one is a Best Horror finalist in the Goodreads awards and is a suspenseful story about sisters, a murder mystery and the Tower Hotel.
Soundless by Richelle Mead, read by Kim Mai Guest – Reviews are decidedly mixed on this new standalone fantasy but I'm going to give the audio a try.
Shadowshaper by Daniel José Older, read by Anika Noni Rose – This summer release urban fantasy is new to audio. This Brooklyn set YA is about art and Caribbean magic and one girl's transformative summer.
Thanks so much to: Merit Press, HarperTeen, St. Martin's Griffin, Harlequin Mira, and Sourcebooks Fire.
What's new in your mailbox? Happy Thanksgiving, friends!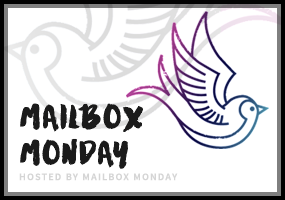 Related Posts