I'm excited to welcome debut author Margaux Froley to the blog today. I recently read her book Escape Theory and thought it was a blast. It's set in a California boarding school and has an intriguing mystery element. Look for a review next week, but hopefully this interview will pique your interest about the book in the meantime.
Welcome, Margaux! Escape Theory is set at a California boarding school. Since you've attended boarding schools in California and England, how much did you draw from your own experiences for the book? What are the big differences between the California and Oxford boarding school scene?
      
I think it's safe to say that I drew pretty heavily on my own boarding school experiences. I merged aspects of my experience at both schools, but also talked to a lot of friends and family about their own boarding school experiences. I found that everyone has their own set of memories even though there are also many universalities about boarding school.
The biggest difference between California and Oxford boarding school scene? Ha, I'm  not sure it's so much a "scene" as it is a cluster of teenagers in a pressure cooker. 
But the differences? Well, there's the fact that it's legal to drink alcohol at the age of 18 in England. In California it would not have been allowed, let alone legal, for a group of seniors to walk into the nearest town and have a few drinks at the pub…with their teachers. Also, California boarding schools don't serve tea time drinks and snacks every day in the dining hall. I still think tea time is one of the best inventions.
Why do you think YA boarding school books are so popular?

My brother and sister went to boarding school 10 and 12 years ahead of me. Growing up I was always fascinated by the idea of it. My guess is that there's something sinister about boarding schools. They represent such a contained, disconnected world, it's the perfect arena for dark and evil things to happen. And then you add the pressure cooker element…it's a large mass of teenagers in contained quarters, under a lot of pressure to succeed. It's the perfect receipe for people to flip out. And that's when the fun begins.


The protagonist Devon is a peer counselor and encounters some heavy problems in her sessions such as drugs and shoplifting. Do you think students are more likely to take advice from a peer counselor, and are drugs a bigger issue at boarding schools vs. day schools?
 
I think Peer counseling is a great idea, but I would argue that group therapy among peers would be just as effective. I've seen Alateen meetings be incredibly effective and supportive for groups of teenagers, some at the same school.
Drugs are probably big issues at both day and boarding schools. Students feel pressure no matter where they go to school. High school is brutal for everyone in their own way, but how we cope with it informs who we become.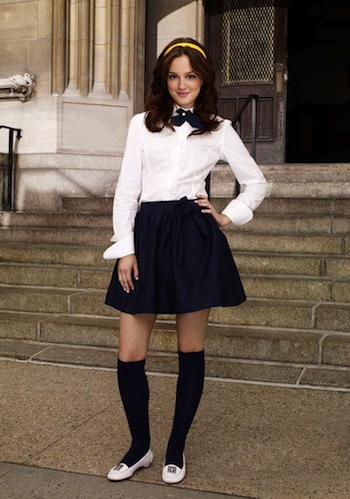 Authors Sara Shepard and Cecily von Ziegesar loved your book. Who are your favorite characters from Pretty Little Liars and Gossip Girl?

Blair and Aria. Definitely. Both walk my favorite line of being good citizens, but left to their own devices, they are devious little vixens, aren't they?
Yup, we see eye to eye there! Which character was most fun for you to write?
Cleo. Cleo got in my head and said things I didn't know she was going to say. When characters start running the show like that, we're having a good time.
Cleo is totally one of my faves. You won me over in the beginning of the book when your character Devon (and her mom) eat Nutter Butters and always save one for Derek, you know in case Dr. McDreamy stops over and wants a cookie. Are you a big Grey's Anatomy fan? What other TV shows do you watch?
I'm still a loyal Grey's watcher, even if it's a weekend Hulu catch-up. Lately I've been obsessed with Nashville. I'm a dork about the singing, love it. And the Gunnar/Scarlett storyline gets me every week.  And of course, Game of Thrones comes back THIS MONTH! I might be more excited about that than I am my book release.
Ahhh! I love Nashville's Gunnar & Scarlett. When you write do you listen to music? If Escape Theory had a theme song what would it be?

I definitely listened to a lot of Sleigh Bells while writing Escape Theory. #8, Rill Rill is the theme song for sure.
When I write I make a playlist for every project. I've only started doing this in the last two years or so, but now it's a reliable part of my writing routine. Every playlist helps me set the tone, the time, the characters for each project. What kind of music your characters listen to says so much about them…even as a basic character exercise you gotta be able to answer those questions.
I'm working on the playlist for the second book now. It's been a fun one to put together. (But I can't tell you any more than that!)
Are you working on the next Keaton School novel now? Can you give us any hints about it? 
  
Ha, see above. Yes, working on the second Keaton School book now. It's been a lot of fun research. The one thing I can tell you is that aside from Devon having her own dangerous adventure, we'll spend part of the book visiting Reed Hutchins in the 1940s during the inception of The Keaton School with Mr. Keaton. World War II is in the background, so if I don't mess it up, we'll have some cool historical drama to explore.
 Thanks!!
Thanks for the chat, Margaux and Soho Teen!
About the Author:
Margaux Froley grew up in Santa Barbara,
 California, and attended not one, but two
 boarding schools during her high school
 years in California and Oxford, England.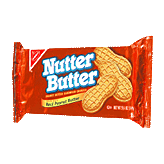 She studied film at University of Southern
 California, and has worked for such
 television networks as: TLC, CMT, Travel,
 MTV, and the CW.
 She currently lives in Los Angeles and 
still loves Nutter Butters. Escape Theory 
is her first novel.
Visit her here:
About Escape Theory:
Sixteen-year-old Devon Mackintosh has always felt like an outsider at Keaton,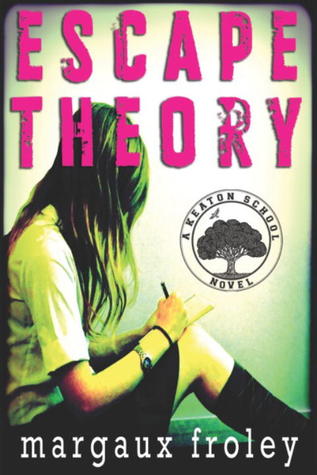 the prestigious California boarding school perched above the Pacific. As long as she's not fitting in, Devon figures she might as well pad her application to Stanford's psych program. So junior year, she decides to become a peer counselor, a de facto therapist for students in crisis. At first, it seems like it will be an easy fly-on-the-wall gig, but her expectations are turned upside down when Jason Hutchins (a.k.a. "Hutch"), one of the Keaton's most popular students, commits suicide.
Devon dives into her new role providing support for Hutch's friends, but she's haunted by her own attachment to him. The two shared an extraordinary night during their first week freshman year; it was the only time at Keaton when she felt like someone else really understood her.  As the secrets and confessions pile up in her sessions, Devon comes to a startling conclusion: Hutch couldn't have taken his own life. Bound by her oath of confidentiality—and tortured by her unrequited love—Devon embarks on a solitary mission to get to the bottom of Hutch's death, and the stakes are higher than she ever could have imagined.

Related Posts