All this week, New Leaf Literary is celebrating all things New Adult with a series of author interviews, podcasts, literary agents Q&A's and a huge giveaway. I'm a big supporter of NA, so I'm participating by sharing my favorite NA recs, posting reviews, and talking about New Adult in general.
To join in on the discussion be sure to follow all the Addicted to New Adult posts by clicking the banner below or following #naaddict on Twitter.
I was an easy sell of New Adult. I love YA, and once you read a lot about 17 year olds in that category it's a natural progression to want to follow them to college and see their next steps. NA has characters that are a little older who are in college, in their first serious relationships, and figuring out what to do with their life. They are living away from home and experiencing the trials and tribulations of the real world. My favorite NA books have a lot of emotion, heart, and story. I know there's a mixed bag in NA, and some are more erotic in nature and copycats of other books, but there are a lot of great stories out there, and more to tell.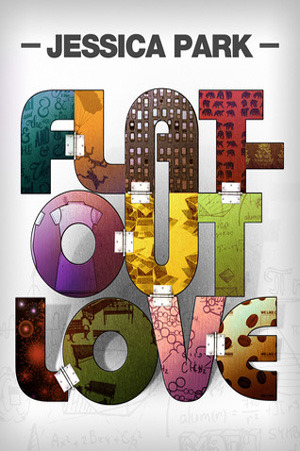 Probably the first official NA book I read was Flat Out Love by Jessica Park in 2011, back when it was self-published. That book made me want to seek out other NA books, and the author that made me really want to dive into the category is Colleen Hoover. I read Slammed and Point of Retreat back to back just over a year ago, and I laminated my NA addict card and never looked back.
Slammed is about loss and love, and healing, and it has great characters and a creative tie-in with slam poetry. Hoover wrote something that really resonated with me that I didn't even know I was looking for.  So, I finished Slammed and was thinking what's next??? Where are more awesome NA books like this? These books were self-published back then, so that is where my search took me.
I read Beautiful Disaster, Thoughtless, and probably my favorite NA book, Easy by Tammara
Webber. I've read (and re-read) and listened to Easy, and I'm so glad Webber is currently writing Lucas' story. I'm craving new content after all those re-reads! There is a root-worthy romance between Lucas and Jacqueline in Easy, but the book also tackles important issues like rape, self-defense, love, loss, and healing, friendship, and finding your own path to greatness. If you haven't tried a NA book before, I recommend you start there.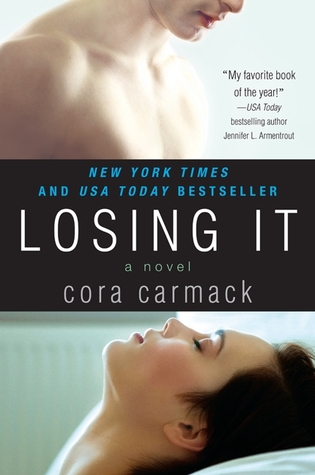 What keeps me coming back to NA is finding gems like Cora Carmack's books Losing It and Faking It. Losing It is so witty and fun, and has some Bridget Jones Diary type comedy in it. Yes, it's about a college senior who wants to lose her virginity once and for all, but there's a lot more to it than that. This series tackles money problems, identity, parental relationships, careers and finding love, and Carmack has a fresh voice in NA.
I keep reading NA because the stories are so addicting and emotional. Most of the NA books out there are contemporary romance and that's my preferred genre at the moment, but I'm interested to read more paranormal or dystopian NA. Some of the books have more sex than plot, and I'm not averse to sexuality in books, though I prefer more meat to the story, and I know the category has just scratched the surface of where it could be.  I'm glad that New Adult is a "thing" now, and I'm excited to see where the category goes.
That's how I fell for New Adult, and here's my NA starter kit of book recommendations:
Easy by Tammara Webber
Slammed, Point of Retreat and This Girl by Colleen Hoover
Hopeless by Colleen Hoover
Losing It and Faking It by Cora Carmack
Just One Day by Gayle Forman
First Comes Love and Second Chance by Katie Kacvinsky
Beautiful Disaster by Jamie McGuire
Flat-Out Love by Jessica Park
Ten Tiny Breaths by K.A. Tucker
Enter the Rafflecopter giveaway for your chance to win some New Adult books! Follow New Leaf Literary on Twitter, Tumblr and Facebook and join the NA conversation.
Have you fallen for New Adult? What are your favorite NA books?
Related Posts