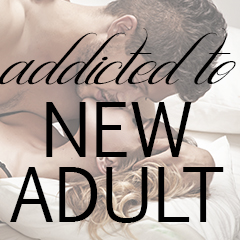 The Addicted to New Adult celebration continues with an author interview! Author Colina Brennan's NA release Addicted to You is on sale this week, and she's here to tell us a little about herself and what New Adult means to her.
I always like to know what books are on an authors nightstand to get an idea if our tastes are similar, so let's check out Colina's favorite books and authors:
What writers inspire you?
Gayle Foreman, Katie McGarry, Lauren Oliver, and Jessica Park. I also enjoy Colleen Hoover and Cora Carmack.
Book for a long  journey?
Probably something sweet, not too heavy on angst or heat. Maybe something like The Statistical Probability of Love at First Sight by Jennifer E. Smith.
For your own reading, do you prefer ebooks or traditional paper/hard back books?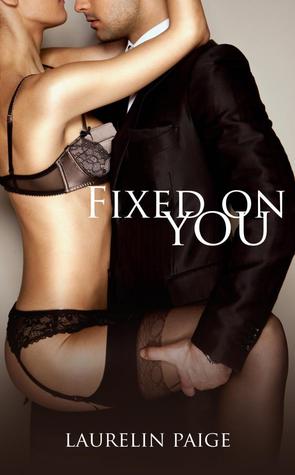 I don't mind either way, but I find I read faster with traditional paper/hard back books.
What book/s are you reading at present?
Fixed on You by Laurelin Paige.
Yup, those are are some of my favorite authors too! Haven't checked out Fixed on You yet, but it looks very steamy.
New Adult means different things to different people- let's get Colina's take:
 What first drew you to New Adult?
I didn't get to experience a lot of what the typical college-aged person goes through because I got married my freshman year and then had a child the beginning of my sophomore year. So I love reading about this time in people's lives and being able to enjoy those experiences safely through the pages instead.
Why did you want to write a New Adult book?
Little did I know I've been writing New Adult for years, well before New Adult was a thing. So I'm glad it has finally gotten the recognition it most definitely deserves.
What does "New Adult" mean to you?
New Adult encompasses that time in your life when you're trying to find your way in a world where you're no longer a child but you're not quite an adult yet either. Discovering how to be completely independent can be daunting—some people fail and others flourish. Either way, it's bound to be filled with accomplishments and missteps and plenty of quiet adventures.
What New Adult book is on top of your TBR pile?
Subject to Change by Alessandra Thomas. If only my To Do list wasn't a mile long!
Are there any authors you'd love to see do a New Adult book?
John Green. I think he'd rock it.
What would you love to see next in New Adult?
The growth of other genres. I'd love to see it explode in the same way Young Adult has.
I'm interested to see if NA takes off from romantic contemporary as well, Colina. Thanks for stopping by, and congrats on your new book!
Visit Colina:
Blog | Facebook | Twitter | Tumblr | Goodreads
Colina Brennan's Addicted to You was released yesterday, and here's the low-down:
When twenty-one-year-old Leah Carter's latest one night stand burglarizes her apartment, her roommate forces her to attend therapy for sex addicts. Leah insists she isn't a sex addict; she just doesn't do relationships. After all, sooner or later, everyone lets you down.

At first, the group sessions are little more than an education on how to be promiscuous. Until she meets the newest addict—blue eyes, killer body, and a smile that tempts relapse.

Psychology student Will McLean is posing as a fellow addict while researching a case study on unusual addictions. But the more he learns about Leah, the more certain he is that his desire to break through her walls and unearth her secrets has nothing to do with his assignment.

As the uncertainties spike alongside the sexual tension, the only thing Leah knows for sure is that falling in love would be disastrous. Too bad love might be one addiction she can't kick.
Enter to win a copy of Addicted to You and more cool stuff here.
Related Posts