Waiting on Wednesday is a weekly event brought to you by Breaking the Spine where we spotlight upcoming books we can't wait to read.
On my wish list this week is Going Rogue, the sequel to Also Known As! This series features spies, romance and international adventures- and in this installment Maggie and her crew jet off to Paris.
Going Rogue by Robin Benway

Publication Date: January 14, 2014 from Walker Childrens/ Bloomsbury

Book Info: Goodreads * BookLikes * Amazon * B&N
Publisher's Title Summary: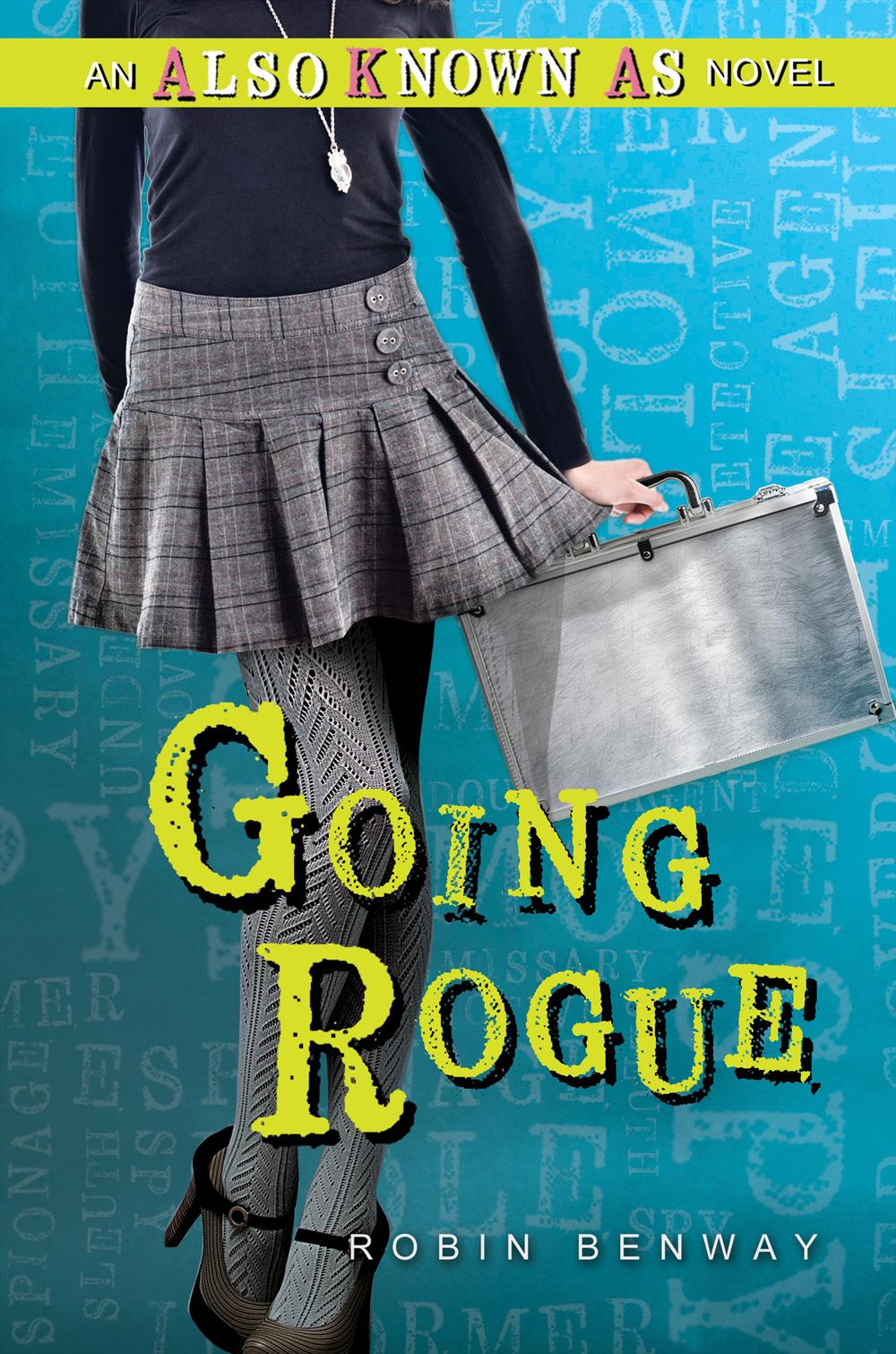 In this thrilling sequel to Also Known As, Maggie must expose corruption in the Collective . . . before her family becomes their next target.

Being permanently based in a local New York City high school as an undercover operative has its moments, good and bad, for 16-year-old safecracker Maggie Silver. Pros: More quality time with her former mark-turned-boyfriend Jesse Oliver and insanely cool best friend, Roux. Getting to spend quality time with her semi-retired and international spy honorary uncle, Angelo. Cons: High school and the accompanying cliques, bad lunches, and frustratingly simple locker combinations. But when Maggie's parents are falsely accused of stealing priceless gold coins, Maggie uses her safecracking skills to try and clear their names. Too bad it only serves to bring the wrath of the now corrupt Collective down on all of them. Can Maggie and her "new team" defeat their former allies?
I like the color scheme and sassy style of these covers. YA spy novels are so fun, and Benway's witty treatment takes the sub-genre to another level. And there's not too long to wait for this one!
What book(s) are you eagerly anticipating this week?
Related Posts