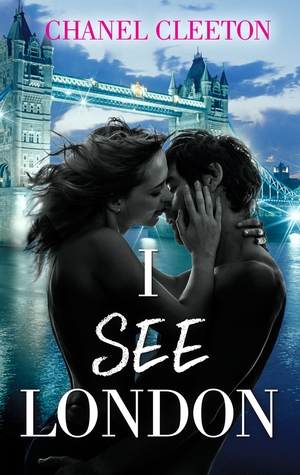 Book: I See London by Chanel Cleeton, Harlequin, On Sale Now
Book Info: New Adult Contemporary Romance, ebook received for review via NetGalley, e-book exclusive
Rating: 4 / 5 Stars
More Info:  Goodreads | Amazon | B&N
I See London is Chanel Cleeton's debut novel and the first book in a New Adult series. It's a fish out of water story about a girl who leaves her small-town life behind to attend university in London. Maggie is very studious and her social life has been lacking up till now, but college life is opening her up to new experiences.
This NA book has a good balance of friendships and college life as well as the heat and romance that you've come to expect from the category. It's a fast, fun read for NA fans featuring an international setting, diverse and interesting characters, and sharp writing.
Maggie is a smart, average girl who lived with her grandparents in South Carolina. Moving to London for school is great for her, and an example of how the best is yet to come after high school.  She's out of her comfort zone, and paired with a roommate who is sophisticated and standoffish. But first impressions can deceive, and Maggie's new circle of friends (Mya, Fleur, and Samir) prove their worth over the school year.
The international setting is used to full advantage, as Maggie's new friends introduce her to hot nightclubs in London, Paris and Venice. Not a bad life, huh?
Quickly Maggie gets in over her head in the romance department. Both of the guys she's interested in raised red flags for me, and I expected lots of tears and heartbreak before the school year's end. Samir is the school player who flirts with Maggie and always has a different girl on his arm. But, he proves to be a reliable friend, and he has off the charts chemistry with Maggie. Then there is Hugh, the handsome, British, too-good-to-be-true club owner who sweeps Maggie off her feet. I thought it made sense for Maggie to fall for Hugh in a superficial way but he seemed dodgy to me.
There is drama and angst over the course of the school year, friendships cemented and lives are changed. The story leaves some loose ends for the sequel, and I'm interested to see how the group evolves in the second year of university.
At the end of I See London there is a little tease for the sequel, London Falling, and it seems that this book is in dual POV, which is a nice surprise. I See London was a treat to read and I look forward to reading the sequel this summer.
Related articles
Related Posts