I recently read Returning to Shore by Corinne Demas, and I'm happy to welcome her here today to discuss some background on the book. Corinne Demas is the author of YA books Everything I Was and her latest Returning to Shore, a story about family relationships, secrets, love, and the environment. I read the book last week and found it really lovely. The setting and the voice are very strong, and I loved the relationship between Clare and her father. (Read my review here)
Please welcome Corinne to The Reading Date.
Returning to Shore is about new beginnings and features a father-daughter relationship reboot. What sparked your interest to tell this particular story?
I have always been interested in writing stories about nature, and the idea of young terrapins who have to navigate their way to sea on their own and then, as adults, find their way back up on shore really appealed to me— and I saw parallels in the life of a teenage character.
Considering Clare's mother gets remarried for a third time (love Ian's/husband #3's nickname of Tertio) Clare has a few father figures. I haven't seen this topic too much in YA and think a lot of readers will relate to this issue. What inspired you to examine the roles of fathers/step-fathers in Returning to Shore?
Father-daughter relationships are so interesting, and such rich territory for a writer to explore. If a father and daughter have been apart for many years, as Richard and Clare have, when they finally are together there's tremendous potential for both connection and disappointment.  And if you add in two stepfathers (in Clare's case, there's one stepfather whom she wants to be close to, and another whom she wants to keep at a distance) there's so much emotional complexity!  "Whose daughter am I really?" becomes a central question in her own identity search.
The Cape Cod setting is vividly painted in Returning to Shore, and I felt like I was right there with Clare on the beach looking for Terrapin nests. Considering you spend summers on Cape Cod, how much of Richard and Clare's experience is based on your own time on the Cape?
The Cape Cod setting of Returning to Shore is one I know well, and I've used in other books, too. I've fictionalized things a little (writers usually do!), but most of the details of place: the smell of the marsh, the wooden bridge to the island, the rise and fall of the tides, all come from my own experience.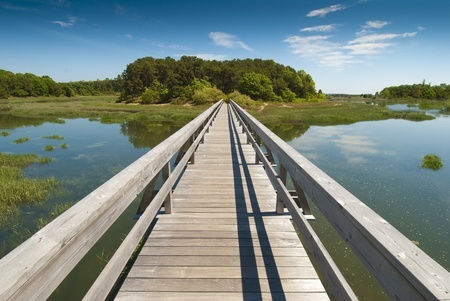 Clare's father Richard is passionate about Diamondback Terrapin conservation, and spends a lot of time studying their behavior and preserving their nests. I like how this activity ties into Richard's backstory and helps us get to know him better. Richard gets Clare involved and this helps to thaw his relationship with her. Tell me about your research on this topic- are you also involved with terrapin conservation?
A few years ago I took a field school course on turtles the Wellfleet Bay Audubon Sanctuary.  It's where I first learned about diamondback terrapins and got some hands-on-experience with conservation efforts.  It was a thrill to net a terrapin from a kayak, to handle the living eggs, and to see the adorable hatchlings.  I have friends who are passionate about terrapins  (just like my character, Richard), and their expertise has been a great resource for this book.
You look at LGBT topics in Returning to Shore; there is a gay character in the book, and homophobic behavior observed. I think it brings up some great discussion points about how to handle and process the coming out of a friend/relative and ways to respond to homophobic behavior. Can you expand on this topic and why you included the LGBT theme?
I don't think you can write about the contemporary teen experience without including, or at least being aware of, the important social changes in society which have an impact on them. And gay rights issues are very much in the forefront at this time in America's history.  This isn't a novel that's about an LGBT theme so much as a novel about a young woman who is forced to confront a social and political issue that hadn't touched her personally before. Clare has to examine her own attitudes and behavior, and she has to find the strength to articulate and stand by what she believes in.
You alternate writing for kids, teens and adults. Who is your favorite audience to write for? What YA authors do you like to read?
With every story I write, I have a particular audience in mind. I love being able to move from one genre to another. The YA audience is vibrant and engaged, as I learned from the response to my previous YA novel, Everything I Was. A YA novel was the perfect format for me to tell Clare's story.
Two YA authors whose work I have been thrilled to read are both former Mount Holyoke College students of mine, Holly Thompson and Amy Timberlake. I'm also a great fan of Ellen Wittlinger.
What can we look forward to reading from you next? Do you have more YA stories in the works?
I've just finished a new YA novel, called Ice, which is also set on Cape Cod, but a hundred years ago. It's a love story, and it's also about a father-daughter relationship.  It deals with that knotty emotion: guilt.
Thanks for the chat, Corinne! Congrats on the release of Returning to Shore, and I look forward to hearing more about Ice.
Corinne Demas is the award-winning author of numerous books for children and adults, including Everything I Was for Carolrhoda Lab and The Writing Circle. She is a Professor of English at Mount Holyoke College and a fiction editor of The Massachusetts Review. She lives with her family, her dog, and two miniature donkeys in western Massachusetts and spends the summer on Cape Cod. Visit Corinne on her blog corinnedemas.com or on Twitter @corinnedemas
Returning to Shore is on sale now:
Amazon * B&N * IndieBound * Book Depository
About the book: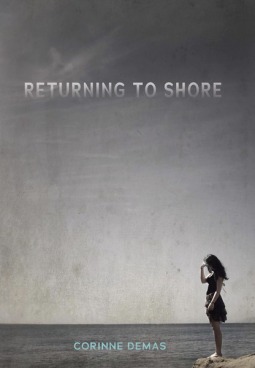 Her mother's third marriage is only hours old when all hope for Clare's fifteenth summer fades. Before she knows it, Clare is whisked away to some ancient cottage on a tiny marsh island on Cape Cod to spend the summer with her father—a man she hasn't seen since she was three.

Clare's biological father barely talks, and when he does, he obsesses about endangered turtles. The first teenager Clare meets on the Cape confirms that her father is known as the town crazy person.

But there's something undeniably magical about the marsh and the island—a connection to Clare's past that runs deeper than memory. Even her father's beloved turtles hold unexpected surprises. As Clare's father begins to reveal more about himself and his own struggle, Clare's summer becomes less of an exile and more of a return.
Congrats to
Wendy Darling
who won a copy of
Returning to Shore
!
Thank you to everyone that entered the giveaway!

Related Posts