Today is the official book birthday of The Secret Side of Empty! Hooray! *throws confetti* I'm thrilled to tell you all a little about the book and to share an interview with debut author Maria E. Andreu.
About The Secret Side of Empty:
As a straight-A student with a budding romance and loyal best friend, M.T.'s life seems as apple-pie American as her blondish hair and pale skin. But M.T. hides two facts to the contrary: her full name of Monserrat Thalia and her status as an undocumented immigrant.

But it's harder to hide now that M.T.'s a senior. Her school's National Honor Society wants her to plan their trip abroad, her best friend won't stop bugging her to get her driver's license, and all everyone talks about is where they want to go to college. M.T. is pretty sure she can't go to college, and with high school ending and her family life unraveling, she's staring down a future that just seems empty.

In the end, M.T. will need to trust herself and others to stake a claim in the life that she wants.

Author Maria E. Andreu draws from her personal experience of formerly being an undocumented immigrant to explore an issue that affects over one million children in the U.S. But while the subject matter is timely, it is M.T.'s sharp, darkly funny voice and longing for opportunity that makes this story universally poignant.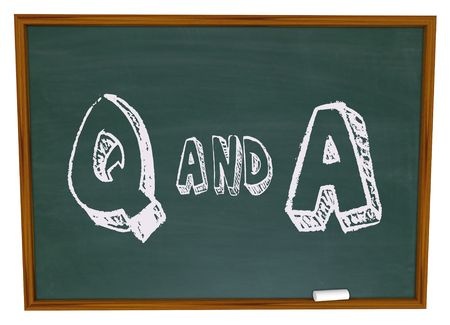 And now I'm so pleased to introduce author Maria E. Andreu! She was kind enough to answer a few questions during her busy release week:
The Secret Side of Empty is about an intellectual high school senior who is hiding the secret that she is an undocumented immigrant. This secret eats away at her so she feels afraid, isolated and stuck at a time when her peers are planning for college.  It's a timely read that explores domestic violence and depression, ethnic identity and politics. I think so many teens will relate to M.T.'s story regardless of the reasons they feel stuck in their own lives.
Please tell us about your road to publication, and how this book came to be. I read in your authors note that there are some similarities between you and your protagonist, M.T. Why did you decide to write a YA novel rather than a memoir?
My road to publication was long.  I actually did first write the book as a memoir.  I somehow couldn't work through the technical issues – it just wasn't working.  I queried agents for about three years with no success.  Then I went to a pitch conference where you get to tell various agents what your book is about and they give you feedback.  One of them said, "All the action in this story happens when the protagonist is a teenager.  This is a YA book." It took me a while to wrap my head around that idea, but it turned out to be spot on.  As confirmation of this, when I rewrote as YA, I got the first agency I queried and they sold the book in the first round of submissions in a multiple offers situation.  It felt better to go with the flow of how the story wanted to be told.
Rewriting it as fiction gave me the freedom to make the story more true, if that makes any sense. I could be faithful to upholding the narrative arc instead of painstakingly chronicling how things happened.  It freed me tremendously.  Plus I learned that I love to write in a teenager's voice.
Diversity is important to me as a reader, and I want to see more books like yours in YA. What are your favorite YA books that feature diverse protagonists? 
I must admit I'm probably much, much later to this game than I should have been.  I felt the lack of characters like me as a teenager, but somehow didn't find my way to the idea that there should be more until very recently.  Instead, I tried to find "spiritual" siblings in books – Alice Walker's The Color Purple, Laurie Halse Anderson's protagonist in Speak.  Characters who had lived through difficult things and come out stronger on the other side.  I didn't think the literary world should look more like me.  I guess it didn't even occur to me that I could see my cultural experience reflected in a book.  But now that my eyes have been opened it's amazing. I am currently reading the wonderful Gringolandia by Lyn Miller Lachmann, which I'm loving.  And I haven't read this one yet but I am SO excited to read Cristina Henriquez' The Book of Unknown Americans.
What authors inspire you? What books are on your nightstand now?
I often read interviews with authors in which they cite such quirky, off-the-beaten-path inspirations… I'm jealous! In the YA world, I'd say the two writers who have inspired me the most have been Judy Blume and Laurie Halse Anderson who both write such solid, well-constructed, emotional books. They really get it right.
I have eclectic tastes, though and read all kinds of stuff.  Currently on my nighttable is a book about light pollution, The End of Night. When I tell people I'm reading a book about light pollution they're like… what?!?  But it is a gorgeous book, lyrical and beautifully written.  The last book I loved was World War Z, a zombie book.  I absolutely lived in that world while I was reading.  Give me a book about the end of civilization as we know it and I am hooked.
I'm a big fan of book playlists- is there a song or songs that define The Secret Side of Empty?
There is one that was originally part of the book but which we had to take out because he didn't have the rights to print it.  I hesitate to give the name of it because it's a pretty dark song.  It's about someone contemplating suicide, which M.T. does.  It's haunting and I used to listen to it a lot when I was going through my difficult times.  Now, if I happen to hear it I use it as a reminder that life always does get better.
I do have a short playlist on my site.  One of the songs on it is Stop and Stare by One Republic.  I definitely think M.T. would listen to that while smooching with her boyfriend.
Can you tell us about anything your working on now? Would you consider writing more about the characters in The Secret Side of Empty or write something completely different?
I am halfway through a second novel about a teenage girl who falls for the totally wrong guy with some pretty awful consequences, including some cyber-bullying.  There is a character in it who finds herself embroiled in the immigration issue, although in a totally different way than M.T.  So there is some common thread with THE SECRET SIDE OF EMPTY, since our current immigration system and its impact on families is a topic that really concerns me right now.
I've been asked a lot about whether I'd write about M.T. again.  I never say never, of course, but i feel like the important part of her story has been told.  Interestingly, the character that won't seem to leave me alone is Quinn.  She's not a major character in THE SECRET SIDE OF EMPTY, and she's not a friend to M.T.  She's not an antagonist, exactly, but they don't really like each other.  But I think Quinn hides a lot of backstory.  She's got a lot of pain of her own.  Lately I've been thinking more and more about telling her story.  So we'll see!
I've got about five projects that I'm super excited to write and time to write about half of one a year. So…
Thanks so much for the fun interview, Maria!
The Secret Side of Empty is on sale now: Amazon | B&N | IndieBound | The Book Depository
Connect with Maria via social media: Blog | Twitter | Goodreads | Facebook
Check out my review of The Secret Side of Empty here.
Related Posts