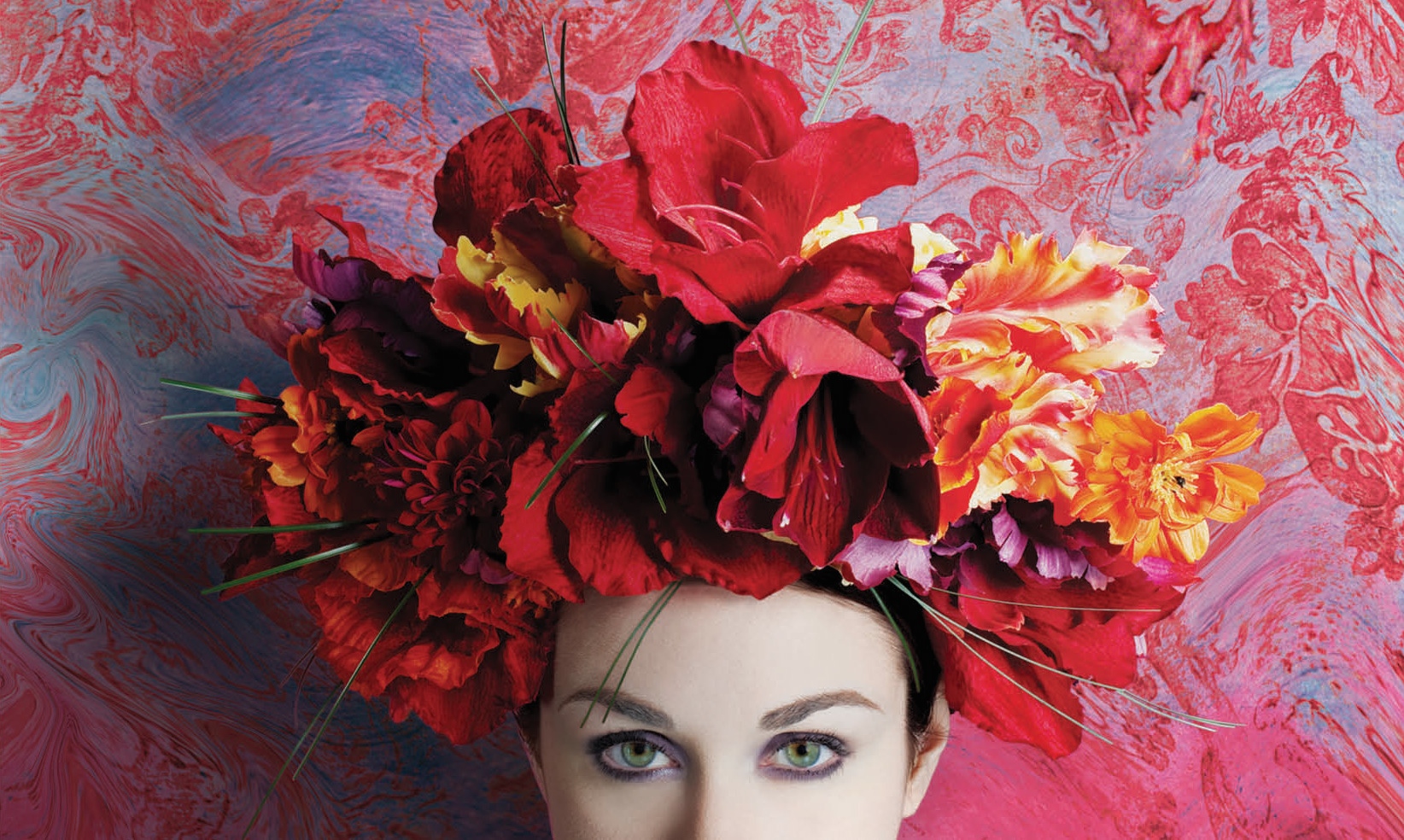 I'm tickled pink to participate in The Ring and The Crown blog tour! The theme is "If You Like…"  and I think if you like Downton Abbey, then you'll love The Ring and the Crown!
If you like Downton Abbey, it may be for some of these aspects: entertaining soap-y period drama, big cast of colorful characters, Edwardian era, upstairs/downstairs theme, scandal, aristocracy, beautiful gowns, and romance.
And if so, you'll love what The Ring and the Crown has to offer: absorbing sudsy period drama, multiple storylines to follow, gossip, fashion, magic, heartbreak, and political intrigue.
Let's find out more about this royal book:
The premise: This magical / historical  royal story is told through the eyes of five (!) main characters who come together at the London Season – at the illustrious Bal du Drap d'Or. Along the way there are political power plays, romantic entanglements, deceit, magic, and glamorous gowns.
The setting: This alternate history story with fantasy elements takes place in turn of the 20th century London. If you love European history you'll get a kick out of all the historical details packed into this book. I'm familiar with this author from her Blue Bloods and Witches of East End series, and de la Cruz has a knack for making history fun even if you fell asleep in history class. Glamour, gossip, and romantic goings-on rule this red-hot royal tale.
The characters: There are many characters to keep track of in this book, but it's not as hard to follow as it sounds. The players are:
Aelwyn Myrddin  – Sorceress and daughter of Merlin. She's been away (exiled) for several years but is back to serve the Royal Family.
Princess Marie-Victoria – Aelwyn's best friend, Daughter of Queen Eleanor the Second. She's newly engaged to Prince Leopold of Prussia and feeling meh about it.
Isabelle of Orleans – She was engaged to Prince Leopold, who is now promised to Marie-Victoria, and she's none to happy about it.
Ronan Astor – American socialite hoping to find money and a husband during the annual London Season.
Wolfgang (Wolf) – This royal scamp is Prince Leopold's younger brother- he meets Ronan on board the Saturnia from New York to London.
The Royal Playlist: Reading this book inspired me to create a book playlist of royal songs. In the intro to the book sections, quotes from some contemporary songs are included, reminding me of  a Baz Luhrmann movie with the mix of historical elements and contemporary music. Some mentioned girl power songs are:
Beyoncé's Run the World (Girls) "Who run the world? Girls! Who run this motha? Girls!"
Lorde's Royals "Let me be your ruler, you can call me queen bee."
Other Royal Books: I don't read a lot of historical fiction, though I enjoyed this one, and also recommend these readalikes:
Gilt by Katherine Longshore,  Born Wicked by Jessica Spotswood
The Royal Book Trailer: Check out this epic book trailer! Background music is The Funeral by Band of Horses:
About the Book:
Magic is power, and power is magic…

Once they were inseparable, just two little girls playing games in a mighty castle. Now Princess Marie-Victoria, heir to the mightiest empire in the world, and Aelwyn Myrddyn, a bastard mage, face vastly different futures.

Quiet and gentle, Marie has never lived up to the ambitions of her mother, Queen Eleanor the Second. With the help of her Merlin, Eleanor has maintained a stranglehold on the world's only source of magic. While the enchanters faithfully serve the crown, the sun will never set on the Franco-British Empire.

As the annual London Season begins, the great and noble families across the globe flaunt their wealth and magic at parties, teas, and, of course, the lavish Bal du Drap d'Or, the Ball of the Gold Cloth.

But the talk of the season is Ronan Astor, a social-climbing American with only her dazzling beauty to recommend her. Ronan is determined to make a good match to save her family's position. But when she falls for a handsome rogue on the voyage over, her lofty plans are imperiled by her desires.

Meanwhile, Isabelle of Orleans, daughter of the displaced French royal family, finds herself cast aside by Leopold, heir to the Prussian crown, in favor of a political marriage to Marie-Victoria. Isabelle arrives in the city bent on reclaiming what is hers. But Marie doesn't even want Leopold-she has lost her heart to a boy the future queen would never be allowed to marry.

When Marie comes to Aelwyn, desperate to escape a life without love, the girls form a perilous plan that endangers not only the entire kingdom but the fate of the monarchy.
About the Author:
Melissa de la Cruz (www.melissa-delacruz.com) is the author of many best-selling novels, including all the books in the Blue Bloods series: Blue Bloods, Masquerade, Revelations, The Van Alen Legacy, Keys to the Repository, Misguided Angel, Bloody Valentine, Lost in Time, and Gates of Paradise. She lives in Los Angeles, California with her husband and daughter.
Congrats to Reilly who won:
A Royal GIVEAWAY!
Prize includes The Ring and the Crown and a crown ring
 Prizing & samples  courtesy of Disney Publishing
Find out more about #RingandtheCrown:
·         Visit the official website
·         Follow Melissa de la Cruz on Facebook, Twitter and Tumblr
·         Follow Hyperion Teen on Twitter and Tumblr
Follow the rest of the tour:
April 7: LushBudgetProduction.com
April 8: TheReadingDate.com
April 9: TheCompulsiveReader.com
April 10: YABookNerd.Blogspot.com
April 11: IceyBooks.com
Related Posts