I'm happy to be the next stop on Abbi Glines' YOU WERE MINE tour! You Were Mine is book 9 of the Rosemary Beach series, which is about a group a group of friends falling in love in Rosemary Beach, Florida. This book is about Tripp and Bethy, two characters who have a secret past, and years later they try to reconnect…
Here's the scoop on You Were Mine: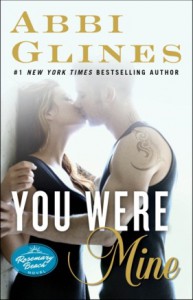 Gossip is the ultimate currency in Rosemary Beach, but Bethy and Tripp have managed to keep one big secret to themselves.

Eight years ago, Tripp Newark was dating a rich girl he didn't like and was on his way to Yale—and a future he didn't want. The only way he could escape his predictable life would be to give up the money and power that came with his family's name. And that's exactly what he planned to do. At the end of the summer, he was going to ride off on his Harley and never look back.

That was before he met Beth Lowry.

It was only supposed to be a summer fling. She was a sixteen-year-old trailer-park girl who served drinks to his friends at Kerrington Country Club. They didn't run in the same social circles. No one even knew they were friends, let alone lovers. Yet, for one summer, Bethy became his entire world.

But he couldn't give up on his plan. He needed to leave Rosemary Beach, but he vowed he would come back for her.

Problem was, by the time he came back—years later than promised—it was too late. His cousin, Jace, had already claimed the woman he loved. . . .
Find You Were Mine: Goodreads * Read an excerpt * Amazon * B&N * IndieBound
Confession: I read the first book in this series when it first came out but haven't kept up. (Me+series books= bad track record) I was curious to catch up with the goings on in Rosemary Beach, and luckily Abbi Glines gets new readers up to speed with this latest installment. Familiar names jogged my memory and soon I was feeling right at home.
You Were Mine has a Now and Then narrative. Tripp and Bethy met 8 years ago and things got a little messy. Now they are both back in Rosemary Beach and there are so many burning bridges between them it will take a lot to heal what is broken. Tripp and Bethy have history and slowly we find out the whole backstory that takes us to the present state of affairs.
Since I'm not all caught up with this series, there are references to characters / situations I am unfamiliar with. Bethy and Tripp reconnecting now is not without some guilt and remorse attached due to a loss they share. I can only imagine longtime readers of this series have mixed series about this pairing, though I think Glines does a great job of making you root for Tripp and Bethy.
We get both sides of the story, with Tripp and Bethy's dual POV – past and present. Bethy is hurt and unwilling to pick things up with Tripp. To Tripp, Bethy is the girl that got away and he can't let her go. Their journey back together is gradual and believable. The romance is slow burn and gets a little spicy- there's a reason Glines is one of the queens of New Adult after all.
The Rosemary Beach setting is used to advantage and makes you long for summer. There is a fancy island event that brings the whole gang together that fans of the series will really enjoy.
You Were Mine is on sale now, and if you love New Adult you should put this series on your list. A few of the pairings in this book piqued my interest so I may have to go back and catch up. Overall: A sexy story about love and second chances.
Let me know if you read the Rosemary Beach series and what you think of this one. What is your favorite New Adult book at the moment?
Thanks to AtriaBooks for hosting this tour and for the review copy of You Were Mine!
About the Author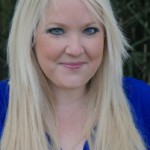 Abbi Glines is the New York Times, USA TODAY, and Wall Street Journal bestselling author of the Rosemary Beach, Sea Breeze, Vincent Boys, and Existence series. A devoted booklover, Abbi lives with her family in Alabama.
Connect with Abbi Online: Website * FB * Twitter * Instagram * Rosemary Beach Club Buzzroom
Related Posts