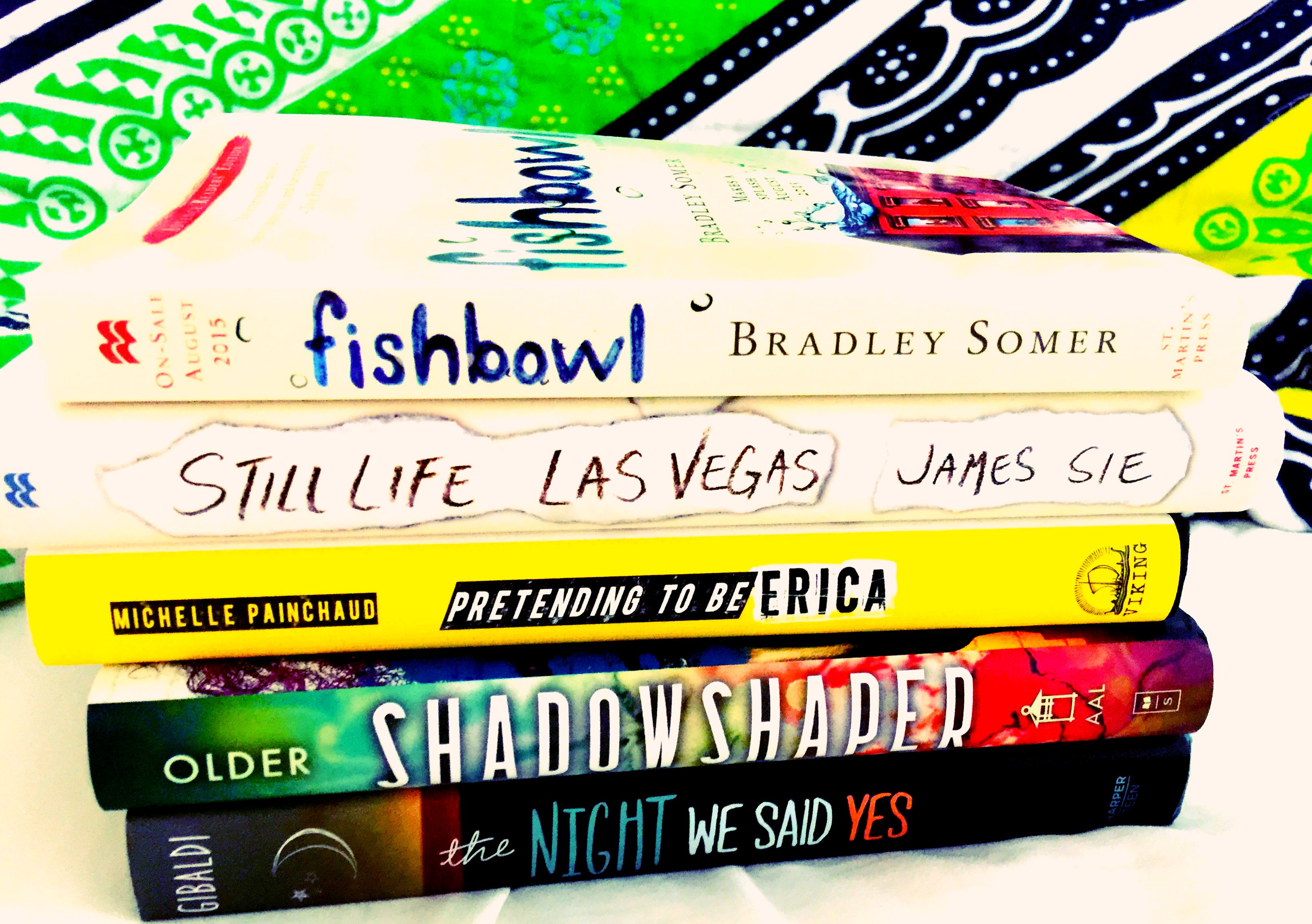 Mailbox Monday is a weekly event where we share our latest book arrivals. Link up and find new mailboxes to stalk at the Mailbox Monday blog. It was a hot and hectic week over here. And though I've been reading I haven't been blogging too much- call it Summeritis. Hopefully this week will be a little more stable!
Here are the books that arrived this week:
Fishbowl by Bradley Somer – This was a surprise arrival and it's about a goldfish that escapes from his bowl and falls down his highrise building, spying on residents on the way down. Sounds unique, no?
Still Life Las Vegas by James Sie – Vegas, baby! This coming-of-age is about a high school grad who searches for his long-lost mother, finding himself along the way.
Pretending to be Erica by Michelle Painchaud – Described as We Were Liars meets Heist Society. Looks like a fun YA mystery.
Shadowshaper by Daniel José Older – Reading this one later this year for diversity book club. It's an urban fantasy about family, art, magic and New York.
The Night We Said Yes by Lauren Gibaldi – Received this in the friendship-themed Owl Crate box, and it's about a group of teens that agree to say "yes" to every crazy thing they can think of one night.
Digital review copies:
Come Away with Me by Karma Brown – A couple takes an impulsive journey around the world to escape the grief of a recent tragedy.
The Big Rewind by Libby Cudmore – A mis-delivered mix tape leads to the discovery of a body and then on a rambling quest to find the murderer.
Up to This Pointe by Jennifer Longo – A dancer ends up going on an Antartica adventure.
Save Me, Kurt Cobain by Jenny Manzer – A teen feeling the loss of her mother's abandonment latches on to the idea that Kurt Cobain might be alive and in fact her father.
I Woke Up Dead at the Mall by Judy Sheehan – Sarah wakes up dead at the Mall of America and tries to tie up loose ends before she ends up as a dreaded mall walker.
The Land of 10,000 Madonnas by Kate Hattemer – A group of teens backpack through Europe to honor a friend.
Thanks so much to: St. Martin's Press, Harlequin Mira, William Morrow Paperbacks, Random House Books for Young Readers, Delacorte Press, and Knoph.
What's new in your mailbox?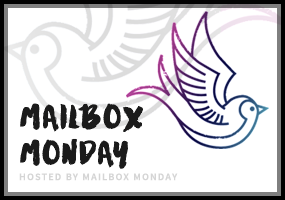 Related Posts