Book: The Oracle of Stamboul by Michael David Lukas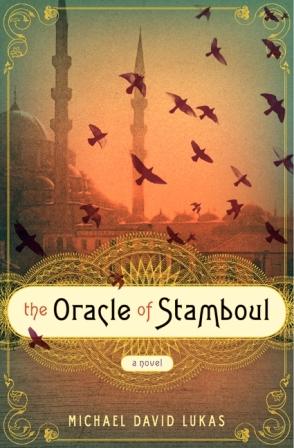 Publisher: Harper/HarperCollins, February 8 2011
Genre: Fiction
Format/pages: Hardcover 304 pages
Format read: ARC courtesy of Harper
Summary:
In 1877 during the decline of the Ottoman Empire, Eleonora Cohen is born. Eleonora's mother dies in childbirth, and her father and her aunt/stepmother raise Eleonora. Eleonora shows a remarkable gift for reading and languages early on and has a photo memory. Her stepmother wants her to hide her talents and focus more on doing housework. When her father needs to take a boat on a business trip to Stamboul, Eleonora, now age eight, decides to stowaway in his luggage. Once in Stamboul she lives with her father's business partner who provides dresses, shoes, backgammon and plenty of books. She is able to read to her heart's content, and is appreciated for her intelligence and talents at solving codes and speaking several languages. The Sultan of Stamboul even seeks out her guidance on political matters. Eleonora is pulled into a new life filled with political drama, mistrust and spies, rare birds that follow her around, and a prophecy. Eleonora has the opportunity to change the course of history in this intriguing and magical book.
My Thoughts:
This is a sweet story that is a historical fiction mixed in with magical and humorous elements. It reads like a fairy tale. The heroine Eleonora is fascinating as the child prodigy and her character is what drew me in to the book.
The writing flows smoothly and I was quickly caught up in the story. The descriptively beautiful writing transports you to another place and time with a mysterious air. Although this is a historical fiction, the plot still feels current and relevant. I read the book without knowledge of the history of the Ottoman Empire, and that did not hinder my enjoyment.
Eleonora appealed to me with her love of books, inquisitive nature and talent of communicating with animals. She is such an intelligent and poised main character that it is easy to forget she is just a child. I would love to follow her adventures in further books; she is such an interesting character. I was happy for her when she got away from her stifling surroundings and her stepmother and into a new home where her talents were appreciated.
In addition to Eleonora, we are introduced to her father, Yakob, a carpet salesman, and the evil stepmother Ruxandra. Eleonora stays in Stamboul with Moncef Bay, a kind and wealthy bachelor with a secret past. Through Eleonora's tutor she is brought to the attention of the Sultan. Eleonora's travels take her from the Turkish markets to the Sultan's palace. The sights, sounds, smells and foods are vividly described and make you feel as if you are there.
This book should appeal to those interested in history or that appreciate historical fiction, and those that read literature. Readers of young adult fiction may also enjoy this story and relate to Eleonora and the questions and tragedies she faces in her life. The Oracle of Stamboul is a charming debut and I would be interested in reading more from this author.
To learn more about the author visit his website.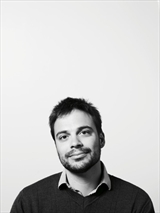 For more information:
Be sure to check out the other stops on the tour:
Today:
Related Posts