Top Ten Tuesday is hosted by The Broke and the Bookish and features a new top ten list each week. This week's topic is Top Ten (Genre of your choice) Books and I've chosen to list some favorite YA music-themed books. I've been toying around with this list in my head for months now, because I think YA and music are a perfect pairing. There are still a lot of books I want to check out in this category, including many on this and this list. What are your favorite music themed books?

Listed in no particular order, here are 10 YA books with a beat: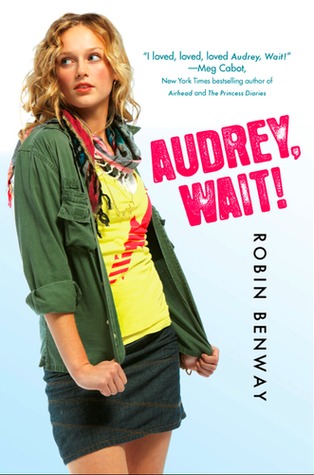 1. Audrey, Wait! by Robin Benway – Probably the one that started it all for me. A break-up song turned #1 hit makes Audrey a reluctant star.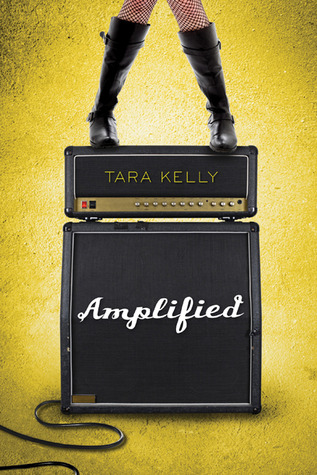 2. Amplified by Tara Kelly – Girl with something to prove forgoes college to join a band to show she has what it takes to make it in the music business.

3. Nick & Norah's Infinite Playlist by Rachel Cohn and David Levithan – Music loving teenagers in New York City have an all-night adventure.
4. Rival by Sara Bennett Wealer – Rivalry between two high school singers à la Glee.

5. The Survival Kit by Donna Freitas – Music is a healing agent for a girl grieving over her mother's death.
6. The Disenchantments by Nina LaCour – A quirky book about an amateur girl band on the road in the Pacific Northwest.

7. I Wanna Be Your Joey Ramone by Stephanie Kuehnert – A girl with music roots starts her own punk band to bring her family full circle.
8. Harmonic Feedback by Tara Kelly – A girl that never fit in bonds over music and clicks with friends at a new school.
9. Amy & Roger's Epic Detour by Morgan Matson – A cross-country road trip life healing journey with awesome playlists and romance. Saving June is another great book in this category.
10. If I Stay by Gayle Forman – A gifted classical musician and rock musician are the main characters of this touching story about life and death, and music is one of the themes of the series. 
Related Posts