I'm excited to welcome author Sarah M. Ross to the blog today. Her new book Inhale Exhale made its debut this week. We chatted about her New Adult release, writing contemporary vs. paranormal, and summer jobs, and Sarah gave me an excuse to put a picture of Jordan Catalano on the blog. Win!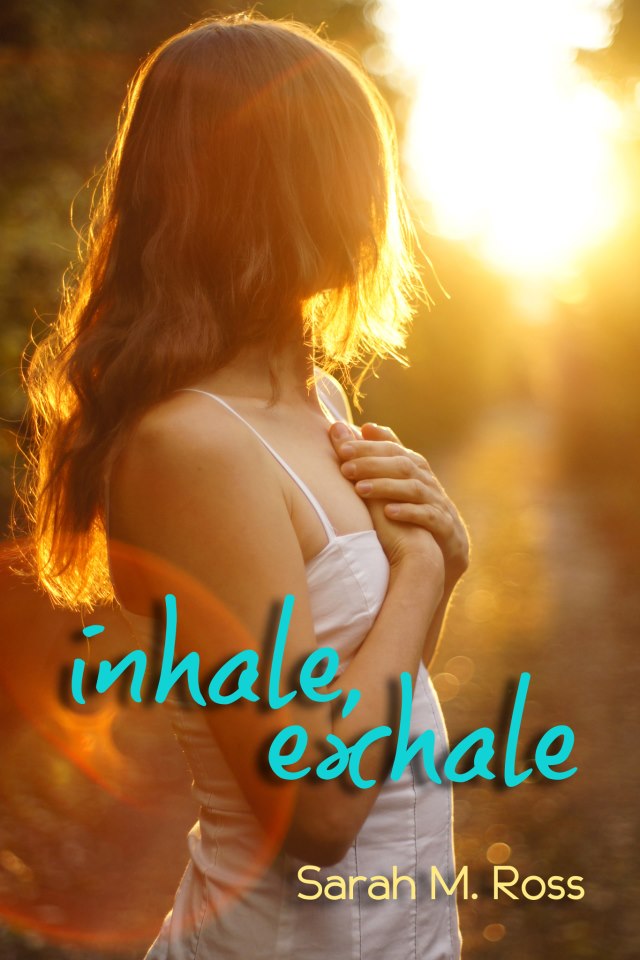 Hi Sarah! Thanks for answering a few questions about your latest release. I enjoyed your book and I'm thrilled to have you on the blog.
Thank you so much for having me, Lucy! I'm very happy to be here!
You have written several paranormal books, but this is your first contemporary book. What inspired you to make the change, and how did you like writing contemporary?
Writing contemporary is hard! Much harder than I expected. Contemporary writing forces you to focus on the emotions of the situations and characters, rather than the action of the scene (like a lot of paranormal writing).  Writing Inhale Exhale really pushed me as a writer; it was emotionally exhausting but very rewarding!
Do you think that readers are gravitating more towards contemporary now, particularly with the popularity of New Adult, and why do you think that is?
I think that New Adult and contemporary really are the popular kids in school right now, and their popularity is due in part to Jamie McGuire, Colleen Hoover, and Abbi Glines (some of my favorite ladies!)  A few years ago, everyone was all about paranormal books. Twilight and vampires ruled the school. People loved the romance in these books, but tired of the overwhelming number of vampire books on the market. So they kept the romance and ditched the vamps.  I don't know how long New Adult Contemp will be the King of the Castle, but no matter what, there never be a lack of books to read—in any genre!
That makes sense to me. And you're right, at least there's a book out there for any mood!
In Inhale Exhale Jillian gets a summer job at an office. What was your favorite or worst summer job?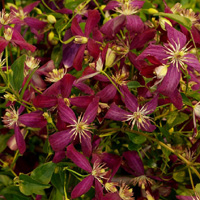 When I was sixteen, my grandparents had friends who owned a flower shop and nursery. When they asked if I wanted a summer job with them, I thought I was going to be arranging flowers all summer and quickly said yes. Then I found out that I would be working in the back, in the garden center. I would work for eight hours watering plants, consolidating perennials, and carrying 50 pound bags of "fertilizer". It was the worst summer job I've ever had. (Besides, anyone who knows me knows that I have a black thumb and kill every plant within a 50 yard radius of me. It was not the ideal job for me!)
That does sound like hard work!
Keeping with the summer theme, do your reading habits change in the summer, and what are your favorite summer reads?
I don't think my reading habits change as far as what I read, but instead of how much I read. I tend to read more, as I'm laying out at the pool or by the beach more often.  And when I'm reading on the beach, I tend to like lighter reads. Nothing that makes me think too hard, just a sweet story that I can get lost in for a while.
Did music play a part in your writing process? Any particular songs you feel relate to the book?
I don't listen to any music when I'm writing. (I don't listen to a lot of music period). I'm one of those people who needs complete silence to write. I tend to get easily distracted, and have even been known to write what the TV is saying instead of what my characters are saying if I have it on.
The book has dual POV with Jillian and Grant. Which perspective was more fun to write? Did you ever consider adding Christian's POV as well?
I loved writing the dual points-of-view in this book! There have been so many times when I've read a book when I wish I had the guy's perspective, so when I began writing Inhale Exhale I knew I wanted to include Grant's perspective. The story really is theirs, not just Jillian's. They each have their own struggles they're trying to work through.
Writing Grant's POV was fun, but I was nervous. I'm not a guy, so I was worried I wasn't doing him justice. I even had a male friend read each of Grant's chapters to make sure I made him "manly" enough!
I didn't consider adding Christian's POV because even though he is at the center of Jillian's problems, he really is a secondary character. I didn't want readers to focus on what he was thinking or doing, because that might take away from the other issues presented between the two main characters.
I'm glad you wrote dual POV. I liked getting into both character's heads, and yes I think Grant sounds "manly" enough. I guess it would muddy things up to have Christian in the mix.
In the book Jillian is torn between the hot, ambitious IT guy Grant, and her long-time boyfriend, the rock musician Christian. Let's play casting director- who would play the trio in the film version?
Oh goodness! This is hard one! I mention in the book that Christian reminds Jillian of Jordan Catalano from My So Called Life. So for Christian, I'd have to go with Jared Leto. She was young when she started dating Christian, and like we do when we're teens she was much more infatuated by how hot he was rather than what he was like as a person.
I'm not sure who I'd cast as Grant and Jillian. I see them so specifically in my mind that I don't know who in Hollywood could be them. I'll let your readers tell me who they'd cast after they read it.
What was your favorite scene to write?
There were so many parts of the book that I enjoyed writing, it's hard to pick just one. I think the one that sticks out in my mind the most was the bar before bowling scene. I just loved all the tension that was building. It was like the part on a roller coaster when you're going up the big hill, and you know it's going to be awesome once you get to the top but you're still a little nervous about how high you're going. That's what that scene was like for me.
I shared an excerpt of your book a few weeks ago, and there were some positive comments about the hotness factor.
You have a knack for writing these steamy scenes. Are they as fun and effortless to write as they seem?
Haha! No. it was not easy and effortless to write. As a matter of fact, I giggled like a 12-year-old girl the entire time. It was very hard for me to write all of the steamy scenes. The "beach" scene took me two solid days—and my face was bright red the whole time!
But I'm very glad that—despite my difficulty—the scenes turned out as steamy as I'd hoped and that the audience enjoyed reading them.
What project are you currently working on that we can look forward to?
I'm currently working on a few things. The first is the sequel to Echo of an Earth Angel (titled Fate of an Earth Angel). The second is a mature young adult contemporary that is yet unnamed. I hope to have both out later this year!
Sounds like you'll be very busy writing. Thanks for the chat, Sarah!

Thank you so much for having me!!
About the Author:
Sarah Ross started her obsession with reading at an early age, getting in trouble for sneaking BabySitter Club and Nancy Drew books into math class in elementary school. She would read any fiction book she could get her hands on. Sarah knew it was an addiction when instead of grounding her from TV or music, her mom would take away her books as punishment (The Horror!). Her love of all things paranormal was inspired by her good friend Laurie, who convinced Sarah that books with vampires, witches, and all things shifter were amazing. After a little reluctance, she gave it a shot with the Sookie Stackhouse books, realized she was right, and the rest was history.
Sarah grew up in Pittsburgh, graduated from The University of Pittsburgh with a degree in English, and taught 8th graders to love reading as much as she does for several years. She will always be a proud member of the Steelers Nation, but couldn't take the cold and moved her frozen tush to Florida where she now lives with her family and two cats. You will find Sarah now with her trusty Kindle in hand and toes in the sand!
Visit Sarah: Website | Twitter | Facebook | Goodreads
Inhale Exhale is on sale now: Amazon | Barnes & Noble
About
Inhale, Exhale
: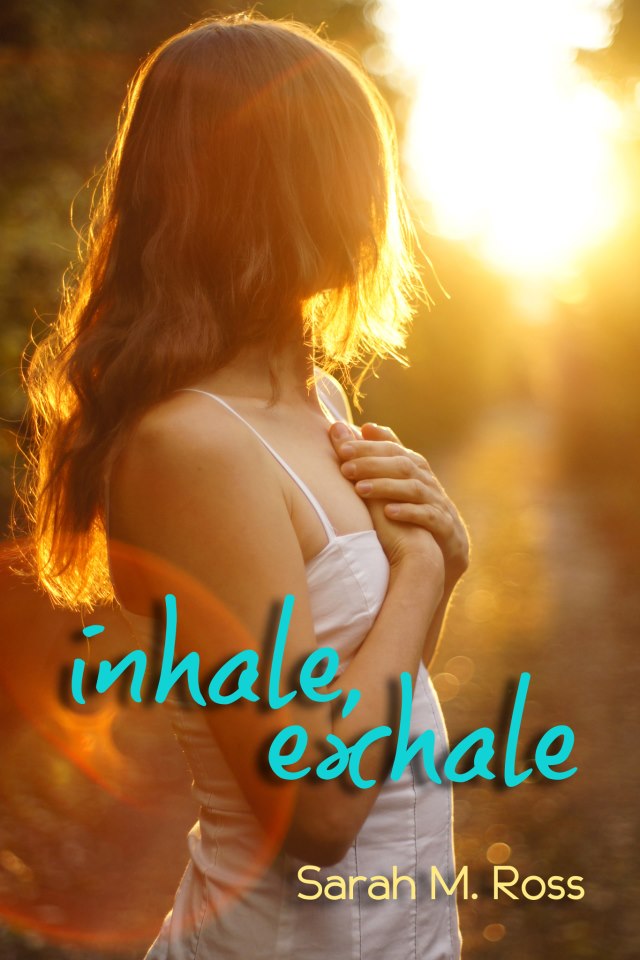 Jillian had a plan: celebrate the end of her first year of college with an amazing summer full of beaches, barbeques, and bonfires. When her mom insists she needs a summer job, and her boyfriend spends more time with his band than with her, Jillian's plans go down the drain.
Grant had a plan: finish his Masters, get a great job at Google, and get the hell out of Georgia. He might be giving up some of the fun of his youth, but he knows his all work and no play method would be worth it when his dreams come true.
But things never go according to plan.
When temptation brings them together and tragedy tears them apart, Jillian and Grant will be forced to choose: fight for their dreams, or fight for each other.
Enter the Rafflecopter giveaway to win a signed copy of Inhale, Exhale and some other goodies!
Related articles
Related Posts