I don't know about you, but this time of year I feel the need to de-clutter. My bookshelves are packed and I need to make some room. There are a lot of ways to find new homes for your books- if you're a blogger you can run a giveaway, or you can donate to a school or library, or used bookstore.
I want to know where my books actually go when I donate books, so I did a little digging to find the best home. Here is what I found:
Los Angeles area:
Re-Book It – This is the site I ended up going with. You can schedule a book pick-up with them (LA County) and receive a receipt for tax purposes. It's a service run by an awesome bookstore The Last Bookstore, and some of the books end up there, or at other charities in the community. To schedule a pickup you fill out an online form, then a real person gets back to you to schedule your pickup. They arrived when promised and it all went smoothly. Here's their mission:
Re-Book It is a free community service provided by The Last Bookstore. The program was created for 3 purposes:

1) To ensure that no books end up in landfills, but instead find new homes in the hands of readers.

2) To provide low-cost books and raise funds for local libraries, charities, hospitals, and schools. Preserving literacy in Los Angeles one box of books at a time. A portion of the books in every donation or the funds raised from every donation goes back to the local community in a charitable, constructive way.

3) To help preserve one of the last remaining independent bookstores in Los Angeles by providing it with books it can sell to book-lovers at affordable prices. The Last Bookstore is a vibrant gathering place in downtown LA for artists, writers, readers, children, students, and creative people of all kinds!
American Book Drive – You can schedule a pick-up (Ventura, LA, Orange County) for 100 items or more, otherwise you can use a drop-off location. I like that you can choose the organization that benefits from your donation (Susan G. Koman LA, SPCA LA, CARE Foundation, Santa Monica-Malibu Education Foundation.)
American Book Drive is based in Southern California and specializes in redistributing used books . Our objective is to raise funds for local organizations, while finding new homes for used books, CDs & DVDs. Our streamlined process of collecting, sorting and reselling, allows us to offer the most money for books and digital media. We work with the top rated non-profits organizations, assuring potential donors they are helping local charities.

Our green business model, salvages tens of thousands of books annually that would otherwise go unused or dumped into landfills. Instead, books are resold through 20 online-marketplaces, at festivals, book fairs or our $5 or Less Book Store. Our partners receive a portion of sales on all media donated via our collection bins, or through scheduled home pick-ups.
New York area:
Housing Works – I shopped at their bookstore cafe over the summer and scored some great deals. This store is run almost entirely by volunteers, and 100% of the books are donated with 100% of the profits going to Housing Works, a NYC based non-profit fighting  AIDS and homelessness. You can drop off your books in person at the store- just call ahead because they close for special fundraising events.
Housing Works Bookstore Cafe has established itself as a New York downtown institution and tourist destination for the last decade. Special events and a fully stocked cafe make this a great place to meet friends, relax, and shop the best book, movie, and music selection in New York City.  Our one-of-a-kind space is available for rental and all of our merchandise is donated. We are staffed almost entirely by volunteers and 100% of our profits go to Housing Works.
Chicago area:
Open Books – If you live in Chicago you can schedule a pick up for your books. This great organization offers literary services for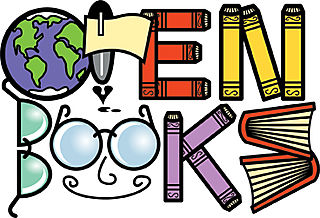 Chicago students!
Open Books is an award-winning nonprofit social venture that operates an extraordinary bookstore, provides community programs, and mobilizes passionate volunteers to promote literacy in Chicago and beyond.

We gladly accept sellable books in good condition from individuals, corporations, philanthropic groups, libraries, book sales, and anyone else who has them! All book donations are tax-deductible.
Books 4 Cause – You can drop off or mail books to support this organization at their facility in Skokie, Illinois.
By donating gentle used books to Books4Cause.com, donors create opportunities to help people in need. Book donations to Books4Cause.com have helped create a free bookstore in Skokie, Illinois.  Campus book drives have sent textbooks to developing libraries and education programs in Africa. Soon, donated books could help Books4Cause, Inc. open a free bookstore that serves Chicago's South Side.

So far, book donations have created twenty libraries in Africa and kept more than 500K books out of landfills. Discover where to donate books to Books4Cause.com.
Boston area:
More Than Words – You can drop off your books and other media in several drop-off container locations throughout MA.
More Than Words (MTW) is a nonprofit social enterprise that empowers youth who are in the foster care system, court involved, homeless, or out of school to take charge of their lives by taking charge of a business.

By working as a team to manage their own retail and online used book business, café, and community space, youth develop the employment skills, leadership, and self-confidence they need to successfully transition to adulthood. In addition to store-based job training, youth are engaged in personal transition planning and case management to support their progress towards employment and education. The MTW model is premised on the belief that when at-risk youth are challenged with authentic and increasing responsibilities in a business setting, and have high expectations and a culture of support, they can and will address their personal barriers, create concrete action plans for their lives, and become thriving members of society.
Washington, DC area:
Books for America – Books for America will pick up 50 books or more in the Washington, DC, metro area including: Washington, D.C., metro Maryland, Eastern Arlington, and Alexandria or you can host a book drive.
We are having a positive effect on literacy and educational in the National Capital Region.  But as always, there is so much more we could do.

Our mission begins with supporting educational programs which give children and adults the tools to acquire knowledge through reading. But that is only the beginning. A constant, high quality supply of books and other materials is needed to ensure continued interest in reading. To state the obvious, it is impossible to promote reading and learning if books are not available in the first place. Books for America was created to ensure that anyone who wants to read will have the tools to do so.
US Prepaid Shipping option:
Better World Books – They call themselves the "online bookstore with a soul" and through their online book sales they fund literacy efforts worldwide. Go to their site and print out a shipping label, clear up some of your book clutter and help out a great cause. You can also drop off your books at one of their drop box locations.
Better World Books supports book drives and collects used books and textbooks through a network of over 2,300 college campuses and partnerships with over 3,000 libraries nationwide. So far, the company has converted more than 58 million books into over $10.4 million in funding for literacy and education. In the process, we've also diverted more than 40,000 tons of books from landfills.

Because we believe that most every book has lasting value and the potential to help change the world, we see our job as helping to find new homes for unwanted books. Thus far, we've donated over 5 million books to partner programs around the world. Our four primary literacy partners are Books for Africa, Room to Read, Worldfund, and the National Center for Family Literacy. Good company, no doubt.

Every book purchased from Better World Books contributes to individual literacy throughout the world and the potential for a better life. Clearly, we can't do this work without our customers. That's why we're so passionate about trying to offer the best price, selection, customer service, and overall shopping experience.
Do you keep all your books, or can you relate to needing a little more room on your bookshelves? What do you do with your used books? Have you donated to any of these companies? Let me know some great places to donate in your area.
Related Posts