One book adaptation that's getting a lot of attention recently is Jonathan Tropper's This is Where I Leave You (in theaters today!) I got the chance to catch an early screening of the film at Warner Bros. this week with a group of fellow bloggers. And we had the special treat of attending a roundtable interview with author Jonathan Tropper himself. Thank you to Warner Bros. Pictures for hosting this fun event! Read on to find out what I thought of the movie and read some fun quotes from the author.
I read the book This is Where I Leave You earlier this summer to get ready for the movie's release, so I had the plot fresh in my mind when I was watching the film. Seeing the film trailer and the star studded cast got me really pumped for the movie. I always hope that book adaptations don't stray far from the source material, and happily the tone of the movie lines up with the book. (And in that regard it doesn't hurt that the author wrote the screenplay)
The story centers on Judd Altman, (Foxman in the book) a man who just caught his wife in bed with another man (his boss!) Then he finds out his father passed away and the whole family has to sit shiva for seven days to pay tribute. This is the first time that the siblings and their families have lived under one roof for many years, and tensions run high.
I thought the film's casting was really inspired first of all. I love that Jane Fonda is cast as the family matriarch (so fun that she's also name-checked in the book.) And Jason Bateman holds his own as the man in the center of the action. The ensemble cast includes the Altman siblings Tina Fey (Wendy), Corey Stoll (Paul) and Adam Driver (Phillip) and their families and friends. Dax Shepard (Wade), Ben Schwartz (Rabbi/Boner) also had some great scene-stealing moments, and Timothy Olyphant was a terrific choice to play Hoary.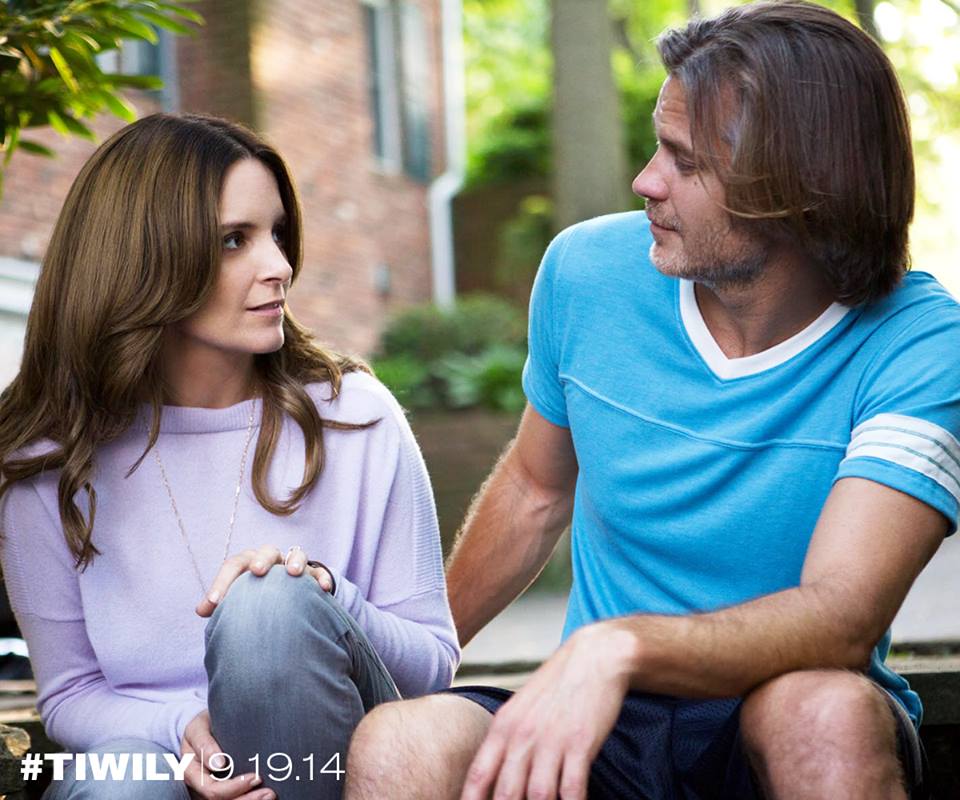 The movie hit on everything I wanted to see from the book, and nothing was noticeably added/missing from this adaptation. I think fans of the book will be pleased overall. Book fans know that there are a lot of stories juggled in this family Dramedy and I think the filmmakers did a great job with the pacing, tone, and telling a cohesive story. If you like the show Parenthood, or dysfunctional family movies like Little Miss Sunshine, The Royal Tenenbaums or The Family Stone I think you'll get a kick out of TIWILY.
The trailer gives you a good idea of what to expect:
After screening the film we had a yummy lunch and post-movie chat before author Jonathan Tropper joined us. Here are some highlights from our conversation with the author:
Blogger: Were you happy with the movie?

Mr. Jonathan Tropper: Yes. I was. I would say if I wasn't. That's why they don't let me out that much. But, no, I was. I thought we were aiming for sort of a tough spot, which is that place where drama and comedy meet.

And it's hard to do under any circumstances. But it's difficult to do as a studio film because studios are really good at broad comedies and they're really good at the dramas.

And finding that place in between where if you do something that people can't quite categorize, then you run the risk of people not wanting to make it and/or knowing how to market it. But I feel like we did hit that spot.

And the studio has shown a tremendous understanding and savvy about where that is. And I think they've been marketing that really well. So, yes, I've seen the movie about four times in the last week because of all the promotional stuff.

And you know each time seeing it again with a crowd, I haven't gotten bored yet, which is a good sign I guess, since I know what's going to happen.

Blogger: How married are you to the dialogue if like actors are like, oh, I don't think my character would say that?

Mr. Jonathan Tropper: In this case, you know I'm generally open to it. In this case, I was way more open to it because when you have a comedy writer like Tina Fey on set, you'd be an idiot to get in her way.

And attribute some of the big laughs in the movie from her is stuff that she improvised on the spot that we kept. This was a great combination. Her and Jason Bateman, Ben Schwartz, and Dax Shepard are all really fantastically fast improvisers.

So, they were all really respectful of the script. But they also would sometimes come up with things. Sometimes they would just do it on the spot in like a last take. And other times they would throw it out there as a suggestion.

But you know this is such a comedically talented that I was really happy to absorb it because I get to take credit for it anyway. So, it was fine.

Blogger: Do you find it more difficult to do a screenplay for your own work, or when you're adapting someone else's work?

Mr. Jonathan Tropper: I much prefer adapting someone else's. I've only done it once before. But I know that having done now written three scripts based on three of my books that it's one of those things that I've said before. It's kind of like doing surgery on your own child.

And you don't really want to do it. But on the other hand, you don't necessarily want to sit there and watch someone else do it. So, you're almost doing it preemptively to not let someone else do it.

But in a perfect world, I would just as soon write. I like writing original scripts, not adapting anything.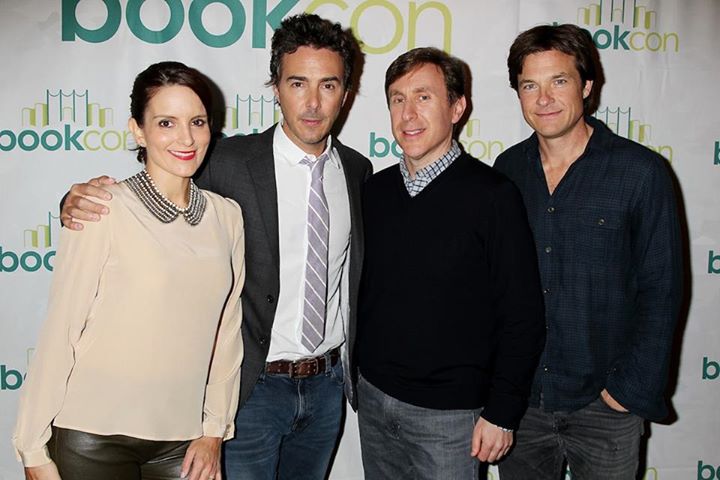 About Jonathan Tropper:
Jonathan Tropper is the internationally bestselling author of six novels: Plan B, The Book of Joe, Everything Changes, How To Talk to a Widower, This Is Where I Leave You, and One Last Thing Before I Go. His books have been translated into over twenty languages.  He recently adapted This Is Where I Leave You as a feature film for Warner Bros. Studios, starring Jason Bateman and Tina Fey, and is currently adapting One Last Thing Before I Go for Paramount.  Jonathan is also the co-creator and executive producer of the television show Banshee, which premiered on Cinemax in January 2013 and is currently shooting its third season. He lives in Westchester, NY with his three children. Follow author Jonathan Tropper on Twitter.
Catch This is Where I Leave You in theaters today!
Visit the official website and Like This is Where I Leave You on Facebook
Are you excited to see the movie? Let me know your thoughts once you check it out!
Related Posts