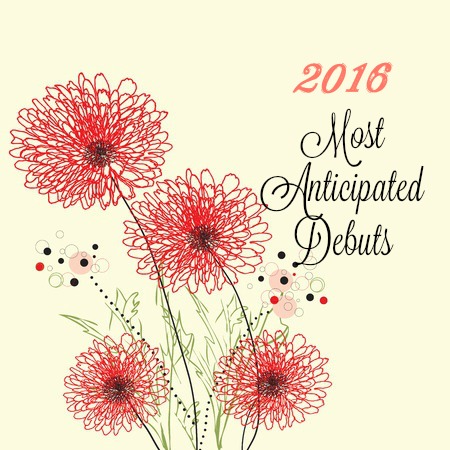 Top Ten Tuesday is an original feature from The Broke and the Bookish.
It's the time of year for best-of lists and for planning next year's reading. This week is all about debuts! This is the first chance I've had to take a look at the 2016 debut lists. I didn't do that great with reading the debuts on last year's list (though the year's not over!) Hopefully I'll do better with these titles!
These are my YA Contemporary top ten most anticipated debuts of 2016:
The Way Back to You by Michelle Andreani & Mindi Scott – May 3, Katherine Tegen Books. In this road trip novel, two friends try to find the recipients of their late-best-friend's organs.
The Way I Used to Be by Amber Flynn – March 22, Margaret K. McElderry Books. A teen struggles to recover after an assault. The story is told in four parts – one for each year of high school.
Summer of Sloane by Erin L. Schneider – May 3, Disney-Hyperion. Sloane is spending the summer in Honolulu in the hopes of getting over a betrayal. Can she find love again?
The Girl Who Fell by Shannon M. Parker – March 1, Simon Pulse. This debut is about a girl in an abusive relationship, who tries to take back control of her life.
The Heir and the Spare by Emily Albright – January 18, Merit Press. I loved The Royal We so I'm looking forward to more royal romances.
If I Was Your Girl by Meredith Russo – May 3, Flatiron Books. This book is about a transgender girl named Amanda starting at a new school. She worries her past life (living as Andrew) will get out. Love that this is a transgender story by a transgender author with a transgender cover model <3
Firsts by Laurie Elizabeth Flynn – January 5, St. Martin's Griffin. This kind of sounds like Easy A, and is about a girl who coaches guys through their first times so they can give their girlfriends a perfect first time.
Save Me, Kurt Cobain by Jenny Manzer – March 8, Delacorte Press. Nicola believes Kurt Cobain might be alive and may even be her father.
Even if the Sky Falls by Mia Garcia – May 10, Katherine Tegen Books. This 24-hour-romance is about a girl's trip to New Orleans where she goes to rebuild houses and finds love and a hurricane.
Bookishly Ever After by Isabel Bandeira – January 13, Spencer Hill Contemporary. A bookish girl tries to follow the rules of her favorite YA novels to get the guy in real life.
Your turn…. I'd love to know the debuts you're excited for! Do we have any titles in common?
Related Posts