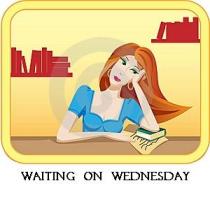 Waiting on Wednesday is a weekly event hosted by Jill at Breaking the Spine that spotlights upcoming releases that we are eagerly anticipating! Want to participate? Post your own WoW entry on your blog, and leave your link at Breaking the Spine.
This week's selection is Die For Me by 2011 debut author Amy Plum. I just saw this on Goodreads recently and it sounds really good. The heroine, Kate, moves to Paris after her parents' death, when she falls for Vincent, an undead revenant. The revenants sound kind of like a new twist on zombies. I guess I'm on a zombie kick after just finishing watching The Walking Dead. Die For Me is the first book in a planned trilogy. It is due to be published May 10 2011 by HarperTeen. Isn't the cover gorgeous?
From the Inside Flap:
MY LIFE HAD ALWAYS BEEN BLISSFULLY, WONDERFULLY NORMAL. BUT IT ONLY TOOK ONE MOMENT TO CHANGE EVERYTHING.

Suddenly, my sister, Georgia, and I were orphans. We put our lives into storage and moved to Paris to live with my grandparents. And I knew my shattered heart, my shattered life, would never feel normal again. Then I met Vincent.

Mysterious, sexy, and unnervingly charming, Vincent Delacroix appeared out of nowhere and swept me off my feet.  Just like that, I was in danger of losing my heart all over again. But I was ready to let it happen.

Of course, nothing is ever that easy. Because Vincent is no normal human. He has a terrifying destiny, one that puts his life at risk every day. He also has enemies…immortal, murderous enemies who are determined to destroy him and all of his kind.

While I'm fighting to piece together the remnants of my life, can I risk putting my heart–as well as my life and my family's–in jeopardy for a chance at love?
Book Title: Die For Me
Author: Amy Plum
Publisher: HarperTeen
Publication date: May 10 2011
Genre: Young Adult
Format: Hardcover, 352 pages
For more information:
Author's website / Goodreads / Amazon
What are you waiting on this week?
Related Posts