I was so happy to hear that Chanel Cleeton was writing FRENCH KISSED, a third book in the International School series. This New Adult series is about a group of friends who attend International School in London and features romance, travel, and family drama. The first two books (I See London and London Falling) focus on Maggie's college adventures. One of her friends, Fleur, is a breakout character who has lots of story potential on her own. And now she has her own book in French Kissed!
And voilà, the cover!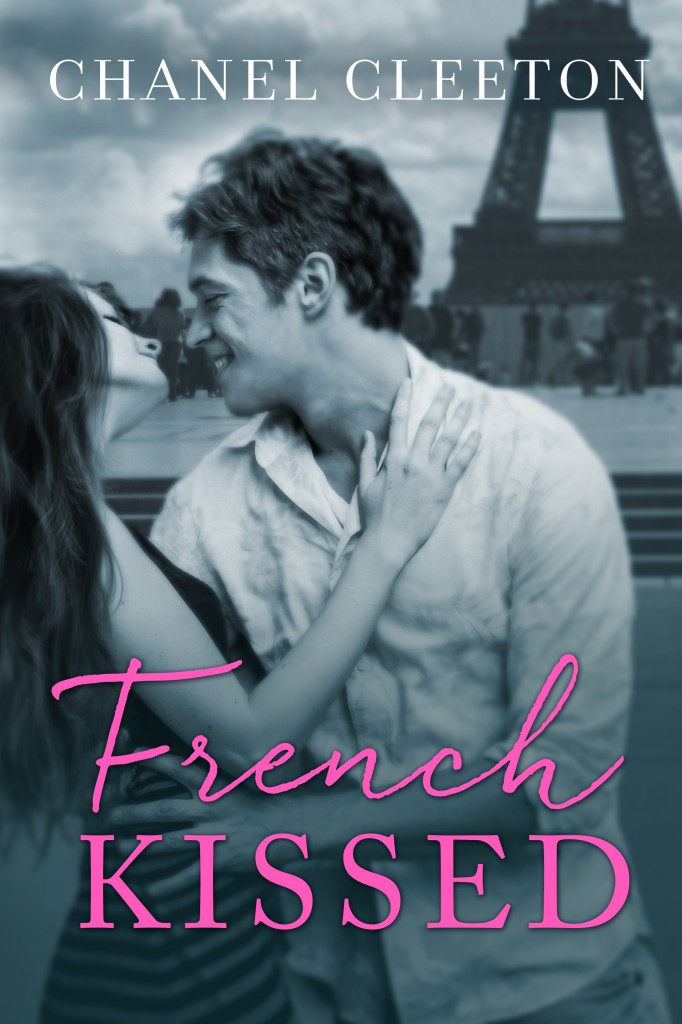 French Kissed synopsis:
On the surface Fleur Marceaux has it all—if only the façade matched reality. With one year left at the International School in London, Fleur's struggling to graduate, her love life is a mess, and she can't stop thinking about Max, her ex-boyfriend's best friend. But all of that pales compared to the blackmailer determined to destroy her.

There's a social hierarchy at the International School, and Max Tucker is outside the velvet ropes. After watching Fleur break his friend's heart, Max knows to stay away from trouble—despite the crush he's had on her since freshman year. But when they're partnered on a project, Max learns there's more to Fleur than meets the eye, and she just might be worth the wild ride.

The more time they spend together, the further Max falls. And when a kiss awakens a passion Fleur never imagined, she's unable to resist Max, who she thought was wrong for her, but might be the only thing that's right.

 But will he stand by her when her secrets are revealed? 
Très mignon, non? In the last book, London Falling, Fleur and Max have a love/hate relationship (more like hate/hate but you can tell they have feelings deep down.) Fleur has had a tough time of it and I'm glad to see she's getting her HEA.
Look for French Kissed, the final book in the International School series, to go on sale December 1st! Add it on Goodreads. 
Read the International School series in order:
Related Posts